Print Friendly Version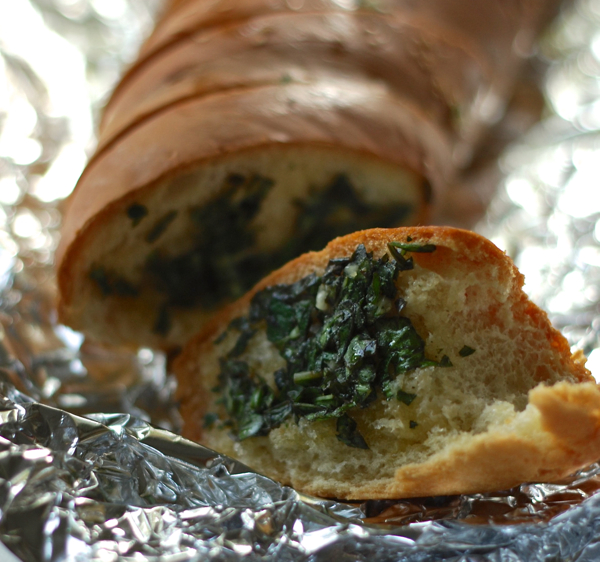 This morning when I woke up I poured myself a tall glass of iced tea and stepped out on to the back porch overlooking our back yard and garden. Everything was wet and dripping and smelled like sunshine mixed with soil and rain. No herb, tomato or flower watering for me today. I love when that happens.
Speaking of gardens….what's growing in yours? I have lots of different things growing, but the happiest by far are the basil and the mint!
Here's a yummy recipe to make when the basil is going wild in your garden (which ours most definitely is!) I've already made about a gallon of pesto and put in in the freezer for our winter stash.
A BASIL RECIPE COLLECTION:
The rest of it has been used fresh for chicken marinades, creamy pesto salad dressing, omelettes, a fresh baked bread filling, sprinkled over chevre for impromptu appetizers, strawberry caprese, tomato soup, date night spaghetti pie, victory garden soup, grilled pizzas of all kinds, pattypan squash, stacked heirloom caprese, picnic caprese salad in a jar, grilled turkey sandwiches, sea breeze shrimp ravigote, simple tomato salad, basil peach "bellini" chicken, herbal simple syrup, homemade green goddess dressing, turkey strawberry panini sandwiches with basil and brie, tortellini chicken soup, whitefish roulades, summer on toast, tomato bisque, proper cucumber sandwiches, baked tomato salad, mango caprese, stuffed pasta shells, tomato bacon feta salad, Indian Sweet Lime Cocktails, big picnic sandwiches ~ muffuletta!, my spaghetti sauce, pizza pico, gruyere & onion brunch pie, basil infused lemonade, classic & "easy breezy" caprese, pasta puttanesca, bruschetta, baked ratatouille, and tuscan lemon pasta.
~ BASIL BUTTER GARLIC BREAD ~
1 long loaf fresh, soft French bread (not Baguette)
1 and 1/2 cups chopped, fresh basil
3 large cloves garlic, pressed
1 stick softened, unsalted butter
Lay the loaf of French bread on a big cutting board. Using a serrated bread knife, cut diagonal slits down the top of the loaf. Don't actually slice the bread into seperate pieces, leave it connected at the bottom.
Combine the basil, minced garlic and butter in a small mixing bowl until well combined. Spread each "slice" of bread, front and back, with some of the basil butter so each piece has approximately the same amount on it.
Wrap the whole loaf in a big piece of aluminum foil, seam side up so you don't get butter drippings on the bottom of your oven. Bake at 400 degrees F. for 15 to 20 minutes or until hot throughout and crusty.
Unwrap and break off pieces to serve… sprinkle a little sea salt over before serving if you wish.
Enjoy!
~Melissa
You may enjoy these related posts: