Print Friendly Version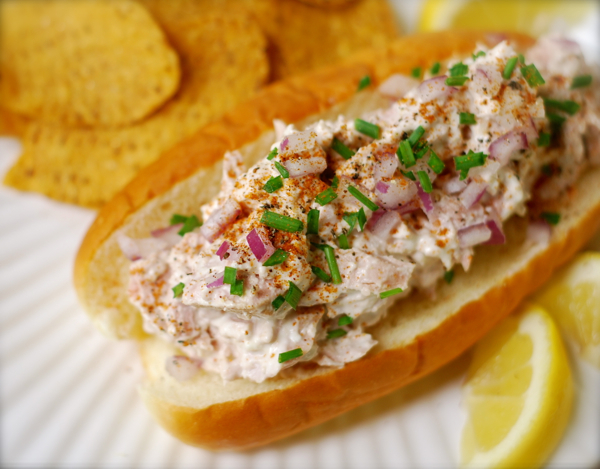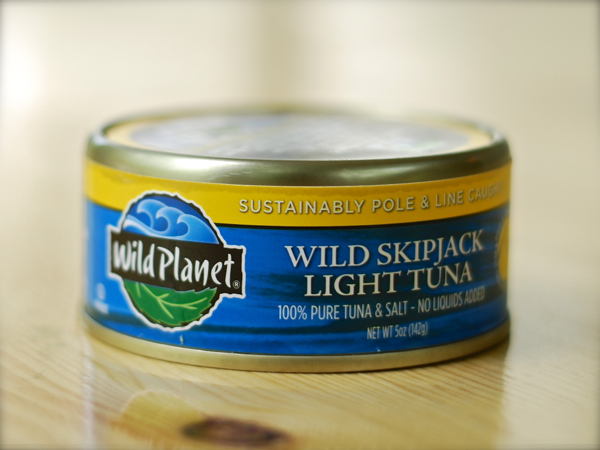 I was pretty excited when I was contacted by one of my favorite companies, Wild Planet, and asked to partner with them to create some new, fresh recipes using their amazing seafood. Their salmon, anchovies, sardines, and tuna are second to none in both flavor and quality.
My first recipe features their delicious, Wild Skipjack Light Tuna. It's so good it really doesn't need much embellishing, but I decided to get fancy anyway. What I came up with is a tuna roll dressed up like lobster. It's FABULOUS without being all hoity toity.
for one skipjack tuna roll:
1 top split, King's Hawaiian, hot dog bun, buttered
1 can Wild Planet Skipjack Light Tuna, well drained
3 Tablespoons real mayonnaise
a dash of cayenne pepper
1/8 teaspoon Old Bay seasoning
chopped red onion
snipped, fresh chives
freshly ground black pepper, to taste
lemon wedges
cocktail sauce, optional
Split bun and toast it, if you like. Spread a thin layer of butter on the inside.
In a small mixing bowl, combine: the tuna, mayonnaise and cayenne. Flake up the tuna a bit, leaving mostly big chunks.
Spoon all of the tuna mixture into the prepared bun. Top with the Old Bay and some onion, chives and black pepper. Serve with lemon wedges for squeezing over the top and cocktail sauce, if you like.
This is wonderful served with your favorite chips or french fries.
Enjoy!
~Melissa
You may enjoy these related posts: