Print Friendly Version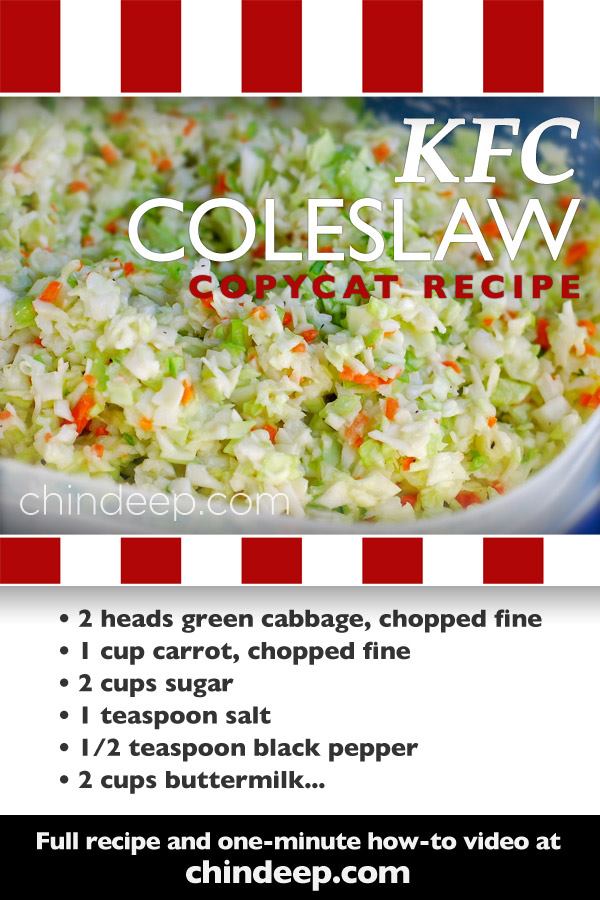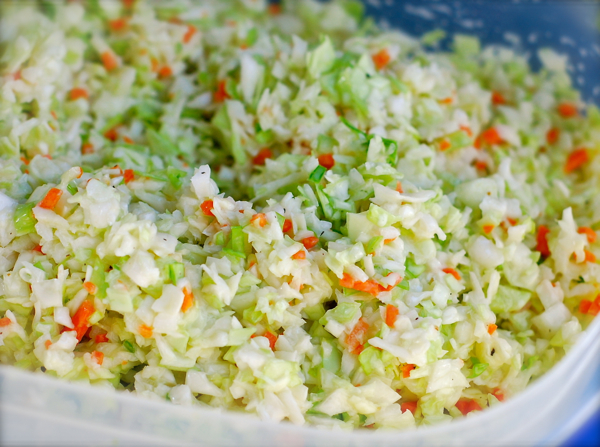 I made a huge batch of this delicious "copycat" KFC coleslaw for my granddaughter's birthday party! It makes a ton, so if you don't need a vat of coleslaw, you can easily cut the recipe in half.
I've tried using a food processor to make this before and it didn't achieve the very specific consistency of KFC coleslaw. If you've enjoyed KFC coleslaw before, you know what I'm talking about. The cabbage isn't shredded, it's chopped fine. Sharpen your chef knife for this recipe. You're going to be doing some serious chopping. The end result is totally worth the effort! This coleslaw is the best!
Just use plain, green cabbage to make KFC coleslaw. No Napa… No purple… just green.
~ serves at least 20 people ~
2 heads green cabbage, chopped fine (approximately 20 cups)
1 cup carrot, chopped fine
2 cups sugar
1 teaspoon salt
1/2 teaspoon black pepper
2 cups buttermilk
1 cup whole milk
2 cups real mayonnaise
1/4 cup white vinegar
2 Tablespoons fresh lemon juice
Remove outer leaves and cores from the heads of cabbage. Discard. Chop cabbage to the consistency of rice kernels. Peel carrots, remove ends and chop to the same consistency as the cabbage. Mix cabbage and carrots together until well blended. I do this right in the food container where I'll be storing the coleslaw (such as an 8 quart Rubbermaid or Tupperware container.)
In a large bowl, combine: sugar, salt, pepper, buttermilk, whole milk, mayonnaise, vinegar, and lemon juice. Whisk until well blended and smooth. Pour over the cabbage/carrot mixture in the container. Mix very well. Cover and chill for at least two hours prior to serving. When ready to serve, give the coleslaw a good stir again.
*Note: This recipe can be halved for a smaller batch, or doubled and even tripled for a huge crowd.
Enjoy!
~Melissa
You may enjoy these related posts: