Print Friendly Version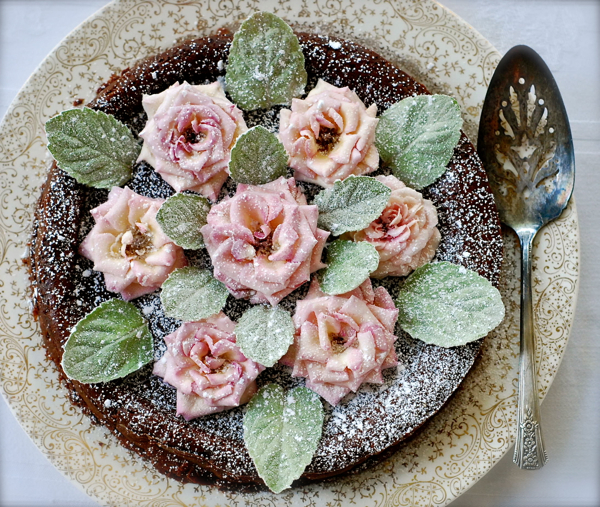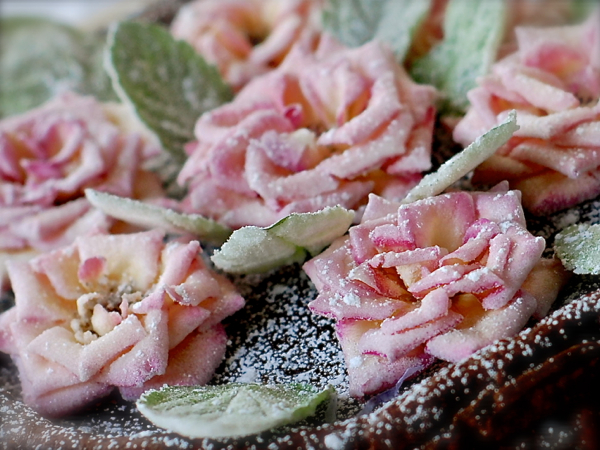 "There's rosemary, that's for remembrance. Pray thee, love, remember." ~Shakespeare
I've been trying to figure out how to write this post for weeks. I decided that I should just write it now or I never will. I build stuff like this up in my head until I talk myself out of it. So, here goes…
A few years ago I met two of my favorite people in an unlikely place. Facebook. These ladies started out as acquaintances who I just happened to cross paths with because we're all part of the same "foodie community." We quickly became good friends, we often used the term "kindred spirits." We talked via email almost every day during that time. I began to look forward to getting online and checking my messages every day while sipping my morning tea. I anticipated what these ladies would say next. We talked about all sorts of things. Sometimes we were serious, sometimes sad, once in awhile we talked business, but mostly we just discussed funny, uplifting, and inspiring things. We all expressed how we counted on these exchanges, and wondered how we ever got along without each other.
I've discovered something about this type of communication that I never would have guessed. It's difficult to describe if you've never encountered it. What I've found is this: relationships that happen solely in letter and email form are some of the richest and deepest friendships I have ever experienced.
There's something very special about receiving a message from a friend and taking a few hours to meditate on it before responding. I realize that this may cause one to idealize the friendship, and that's fine with me. I think this form of communication can also teach us how we should treat others. How we should take our time when responding to those who are important to us. It causes us to take care with our words and actions. This is just one of the many lessons I learned from being friends with these beautiful people.
That's not to say that I wouldn't have JUMPED at the opportunity to meet these gorgeous ladies face to face. We talked about it often but it never came to pass. We simply ran out of time.
Both of my wonderful friends, Michele and Karen, recently passed away. Within just a couple weeks of each other.
I suddenly felt horribly lost and had no desire to even look at my computer. This was impossible, because I have to get online to run my business. So, grudgingly, I'd get up, do the necessary Facebook exchanges, post my daily blog post, and then get out of my studio as fast as humanly possible. I cried for days, and even the littlest reminder would cause me to burst into tears. That was a LOT because these awesome women were into beauty. That was their thing. Everything beautiful reminds me of them.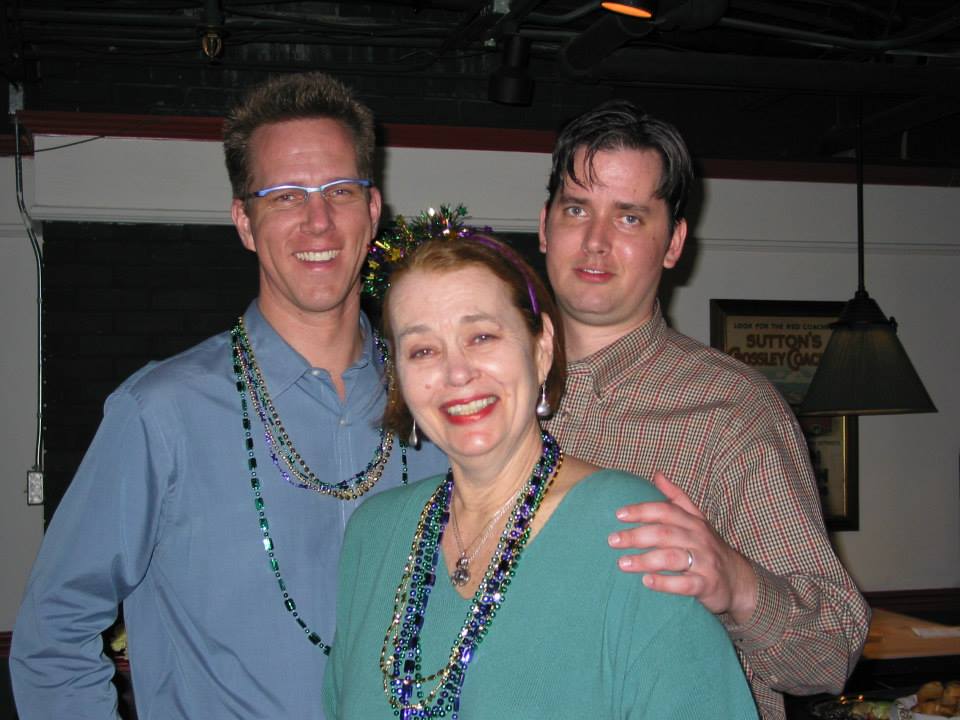 ~Michele with her sons~
Michele (sounds like Michael) and I shared the love of gourmet cooking, everything surrounding travel and Europe, blue and white china, and tea (just to name a few of our common passions.) Very often she'd write to me and tell me that she couldn't believe how we always seem to be on the same "wavelength." And I had to agree. Some of the ways she expressed herself were the exact way I would have said or done the same thing. She was one of the most positive, bright, uplifting, classy ladies I have ever met and I am going to miss her more than words could ever express.
~Karen aka Flower Goddess ~
Karen and I shared the love of cooking with edible flowers. She called me her Flower Fairy, and I called her the Flower Goddess because she was the owner of a thriving business called The Crystallized Flower Company. Her gorgeous flowers were featured in many magazines, and were sought after for weddings and tea celebrations in particular. She sent me boxes of her creations which I would showcase in my food photography and we agreed it was a win win bartering system. We were in the beginning stages of writing a book together and I would love to re-visit and complete our project some day. Right now I just couldn't. I want to create it out of joy, not sadness. She wouldn't want me to either.
I could go on for days talking about these friendships. They absolutely made a lasting impression on me. They will live in my heart forever.
I never would have dreamed that I would have made connections like this when I went online that fateful day to see what all the fuss with Facebook was about. I am completely surprised and enchanted that this is possible. It makes me view the entire online experience quite differently than others might. It's made me realize that everyone I encounter online is a real person with a whole life. People with jobs, families, victories, losses, passions, faults and challenges. This realization has caused me to be more kind and patient, even when I can't see the face of the person I'm talking to… because who knows where the next kindred spirit might greet me?
So… I decided to bake them both a chocolate cake infused with rosemary cream. (Rosemary means "remembrance.") And I decorated the top with some of Karen's crystallized flowers. I thought about my friends while I cooked, and I swear they were there with me in the kitchen along with the intoxicating scent of rosemary and chocolate.
I love you Michele and Karen. This is for you. I love you.
12 oz. bittersweet chocolate (60% cocoa solids) chopped
2 and 1/4 sticks unsalted butter, melted
3/4 cup heavy cream
a handful of fresh rosemary
7 large eggs
3/4 cup sugar
whipped cream and crystallized flowers for serving
Heat oven to 350 degrees F. Butter a 10-inch springform pan. Line the bottom with cooking parchment. Butter the paper. Dust the pan with flour. Tap out excess. Set aside.
In a medium saucepan, heat chocolate and melted butter over low heat. Stir constantly, just until chocolate is melted completely. Be careful not to burn the chocolate. Remove from heat.
In a small saucepan, combine the cream and rosemary. Heat just until the cream starts to bubble. Remove from heat and gently muddle the rosemary into the cream using a fork. Set aside and allow rosemary to infuse the cream for 7 to 10 minutes.
In a large bowl, beat the eggs and sugar together until they're a light, frothy lemon color. Whisking constantly, slowly add the melted chocolate mixture to eggs. When fully incorporated, whisk in cream until completely blended.
Pour batter into prepared pan. Bake just until edges are set and center jiggles a little when gently nudged. (Approximately 35 minutes.)
Allow cake to cool completely in the pan. When completely cool, gently run a sharp knife along the side of the pan. Release the pan sides. Carefully invert onto a plate. Remove parchment paper. VERY gently turn the cake right side up onto a pretty serving platter. Dust with powdered sugar and decorate with crystallized flowers.
Love,
~Melissa
You may enjoy these related posts: