Print Friendly Version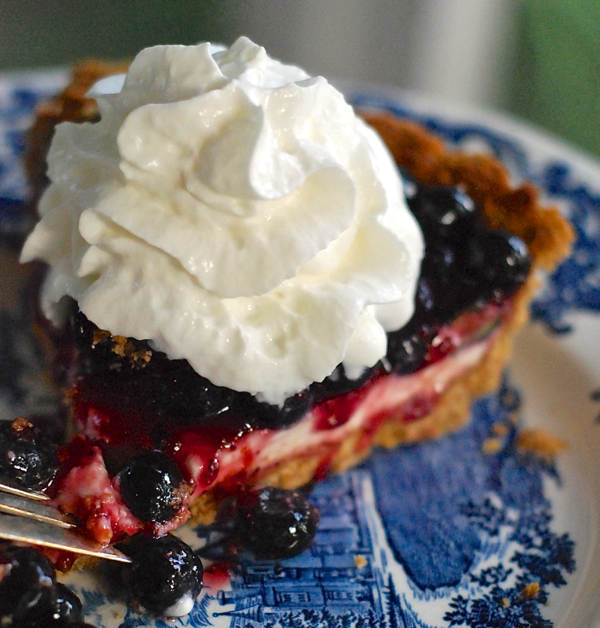 ~easy no-bake blueberries & cream pie~
I've made this yummy, no-bake pie lots and lots of times. I've used raspberries, blackberries, strawberries, peaches, star fruit, mango and lemon pie filling. Yesterday I made it with blueberries and Hafi's Swedish "Queen's Blend Preserves." It's easy to get creative with this little recipe. Have fun!
you'll need:
a pre-made, 9 inch graham cracker crust OR a homemade graham cracker crust
8 oz. cream cheese, softened
1/4 cup powdered sugar
1 Tablespoon milk
1 teaspoon pure vanilla extract
3 cups fresh blueberries
juice and zest of one lemon
1/2 cup  Queen's Blend Swedish preserves by Hafi (or your favorite berry jam)
whipped cream (optional)
In a small bowl, combine the softened cream cheese, powdered sugar, milk and vanilla until light and fluffy. Spread into the bottom of the graham cracker crust (cooled completely if you made it homemade). Combine your berries with lemon zest, lemon juice and 1/2 cup jam. Mix well and pour on top of the cream cheese mixture, spreading to even out. Chill until ready to serve. I topped our blueberry pie with real, sweetened whipped cream! Yummy!
Enjoy!
~Melissa
You may enjoy these related posts: