Print Friendly Version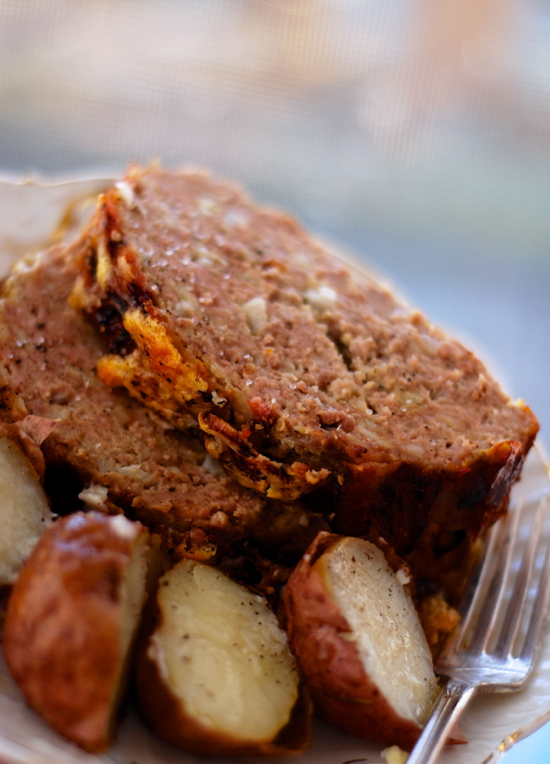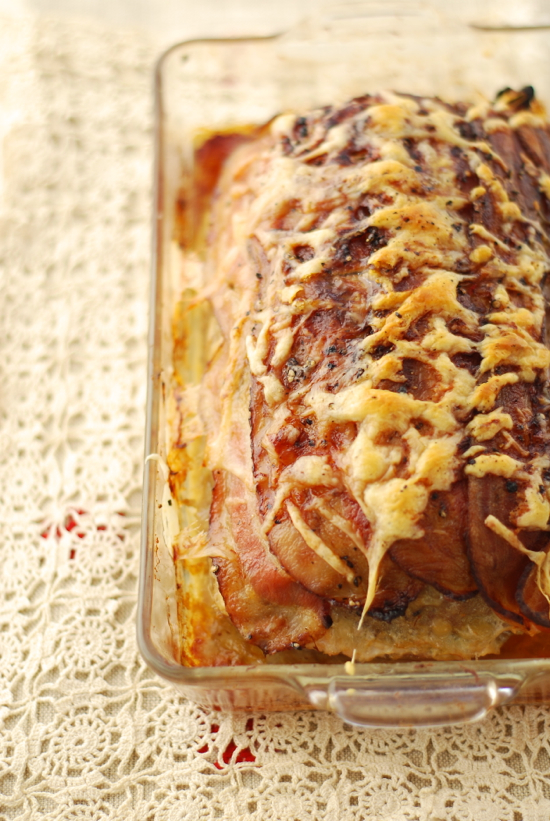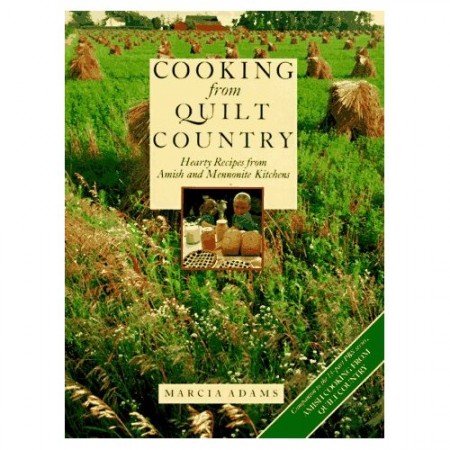 Tonight I'm making Swiss meatloaf for dinner.  It's a recipe loosely adapted from one of my favorite cookbooks, Cooking From Quilt Country by Marcia Adams. I purchased a copy of the book while on a little road trip to Harmony Minnesota with my grandma Darling. That was over 20 years ago while I was pregnant with my daughter Andrea. My, how time flies!
This is a seriously AWESOME recipe. It completely changed my opinion of meat loaf.
~amish meatloaf~
2 large eggs
3/4 cup evaporated milk
1 teaspoon rubbed sage
1 teaspoon nutmeg
2 teaspoons salt
2 teaspoons freshly gound black pepper
1 lb ground beef
1 lb. ground pork
2 cup Keebler "Club" cracker crumbs (crumbled fine)
1 and 1/2 cups grated Swiss cheese
1 cup finely chopped onion
5 to 6 strips bacon
Preheat oven to 350 degrees F. Beat the eggs in a large bowl. Add evaporated milk, sage, nutmeg salt, and pepper. Mix well. Add ground meats, crumbs, all but 1/4 cup of the cheese and onion. Blend well, using your hands. Form into a loaf and place in loaf pan. Lay bacon strips over top. Bake for 40 minutes. Sprinkle remaining 1/4 cup cheese on top. Bake an additional 10 minutes.
Cool a bit before serving with mashed potatoes mixed with sour cream and horseradish and topped with gravy.
Enjoy!
~Melissa
You may enjoy these related posts: