Print Friendly Version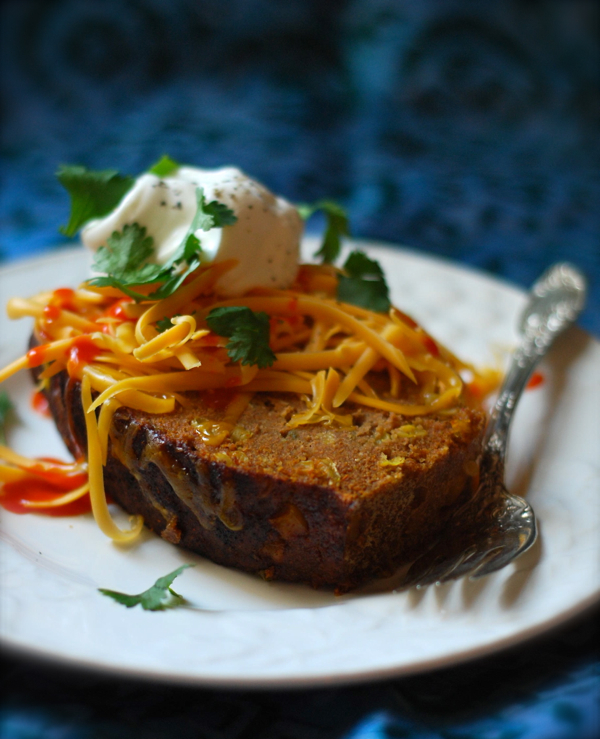 I think meatloaf is the ultimate comfort food. I just love it, and have a bunch of favorites. I love Magic Crock Pot meatloaf for it's convenience, and for making delicious sandwiches after a day at the swimming hole or beach in the summer. It makes it's own gravy while it cooks, and it won't heat up your kitchen! This Glazed Turkey Oat Quinoa Meatloaf is flavorful, healthy and the perfect, hearty, high protein meal to enjoy when you're counting fat grams and calories. Indulge in Cheddar Bacon Meatloaf when you're craving a bacon cheeseburger. And when you really feel like a splurge, make my favorite… Amish Meatloaf! It's sooooooo good with just a hint of sage, loads of Swiss cheese, and topped with bacon. (I know, Naughty.) They're all good with mashed potatoes or yams and a yummy salad. Kids and adults alike seem to LOVE these cute, savory BBQ-Glazed Meat & Potato Cupcakes! What is your favorite way to make meatloaf?
I was looking through another one of my favorite vintage cookbooks and came across a recipe that intrigued me. Tamale Loaf. I love tamales, and I love meatloaf. I've made homemade tamales before, and it's a really fun process, but it's definitely involved and not one I'd necessarily want to perform more than once or twice a year. I decided to try making this interesting twist on the Mexican delicacy and was pleasantly surprised. It's really good, and a fantastic substitute when you crave tamales…without all the work. This would make a great, easy weeknight meal.
~ preheat oven to 350 degrees F. ~
1 Tablespoon butter
3 green onions, chopped
1/4 cup green pepper, chopped fine
2 large cloves garlic, minced
1 lb. lean ground beef
2 large eggs
1 (15 oz. can) sweet corn, drained very well
8 oz. tomato sauce
1 cup yellow cornmeal
1 teaspoon seasoned salt
1 Tablespoon chili powder
1 Tablespoon sugar
1 Tablespoon Sriracha hot sauce
1 teaspoon cumin
a sprinkle of chipotle powder (for topping)
boiling water
garnishes:
grated cheddar cheese
sour cream
hot sauce, salsa or pico
chopped cilantro
black pepper
Heat the butter in a skillet. Add the green onions and green pepper. Saute until tender, translucent and slightly golden. Add the garlic and cook an additional minute. Remove to a large mixing bowl. To the bowl add: ground beef, eggs, corn, tomato sauce, cornmeal, salt, chili powder, sugar, Sriracha, and cumin. Using your hands, mix the meatloaf ingredients until completely incorporated. Form into a loaf and place in a buttered, glass loaf pan. Sprinkle with the chipotle powder. Place in a casserole dish. Carefully and slowly pour boiling water into the casserole dish so the water comes half way up the side of the loaf pan. Carefully place in preheated oven for an hour or until a meat thermometer inserted into the center of the loaf reads 170 degrees F. Carefully remove loaf pan from casserole pan. Slice and serve tamale loaf with your choice of the garnishes listed above.
Enjoy!
~Melissa
You may enjoy these related posts: