Print Friendly Version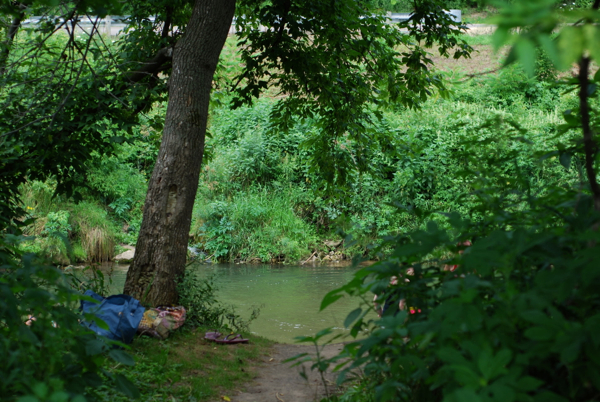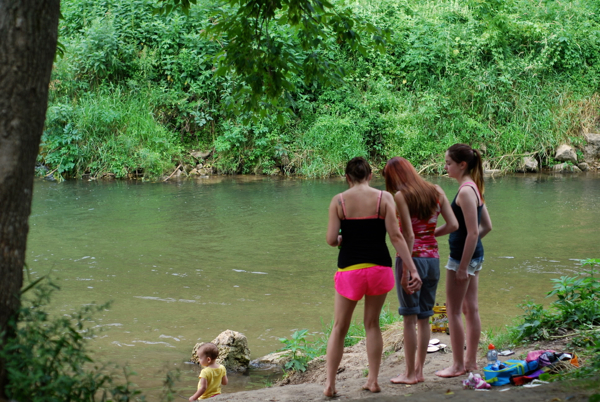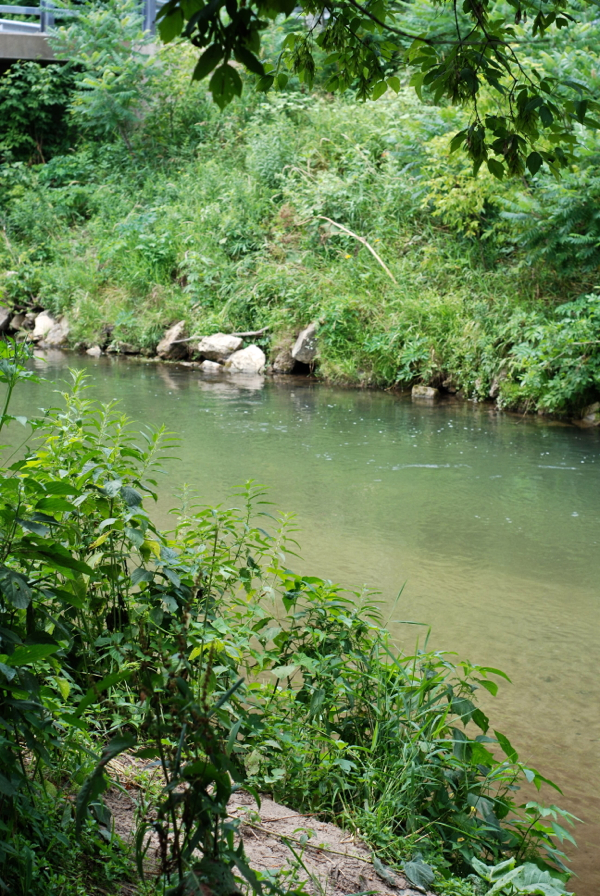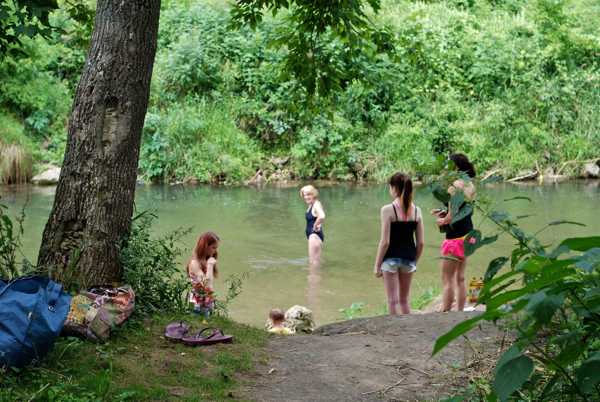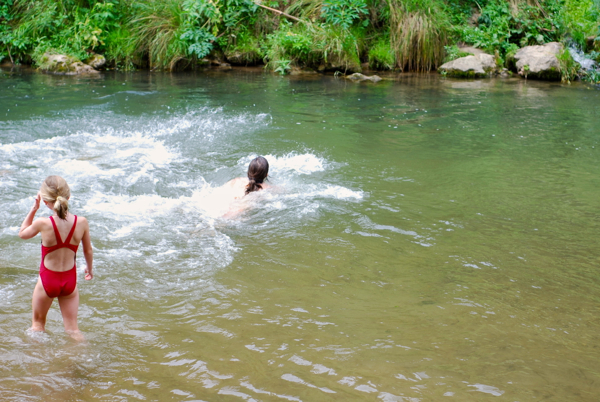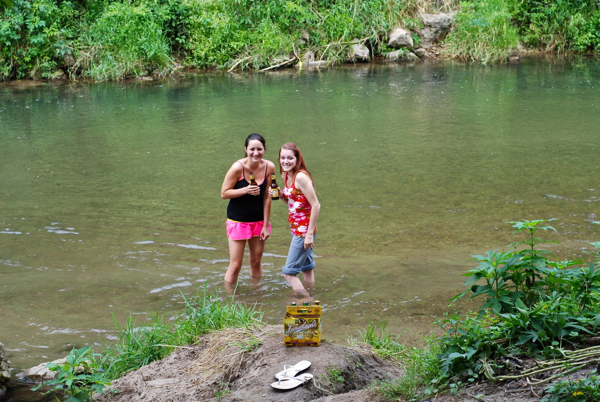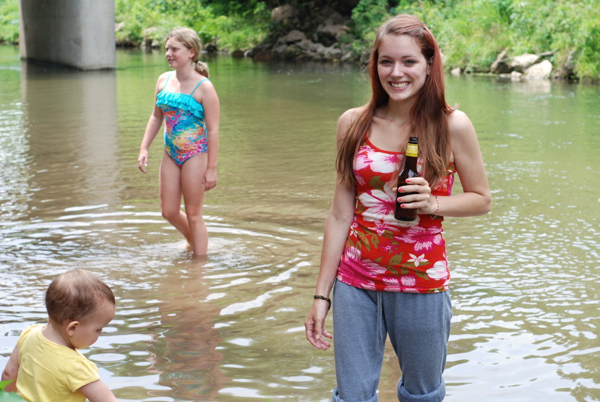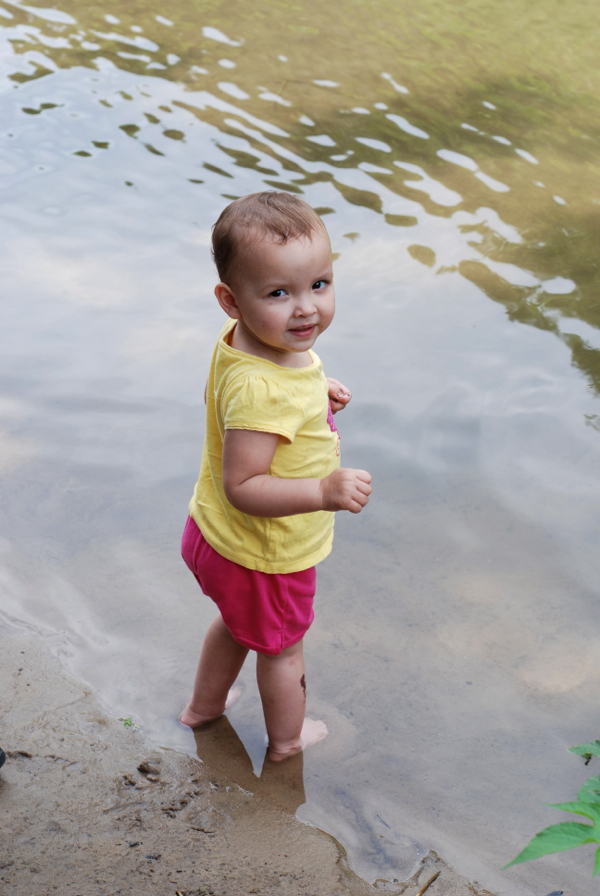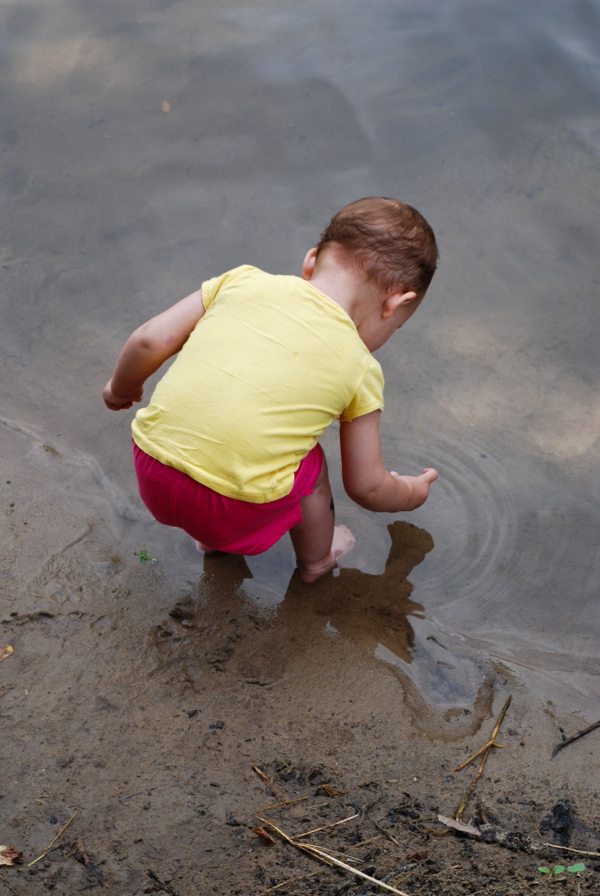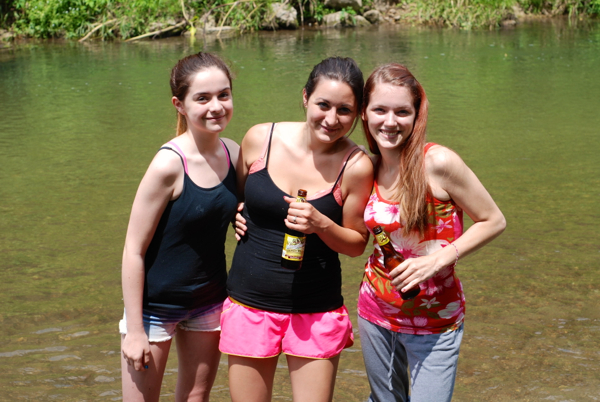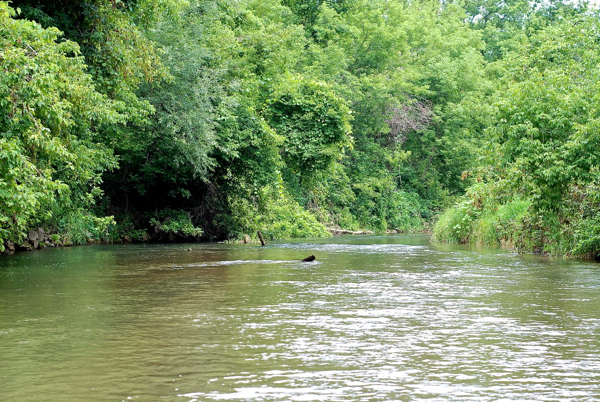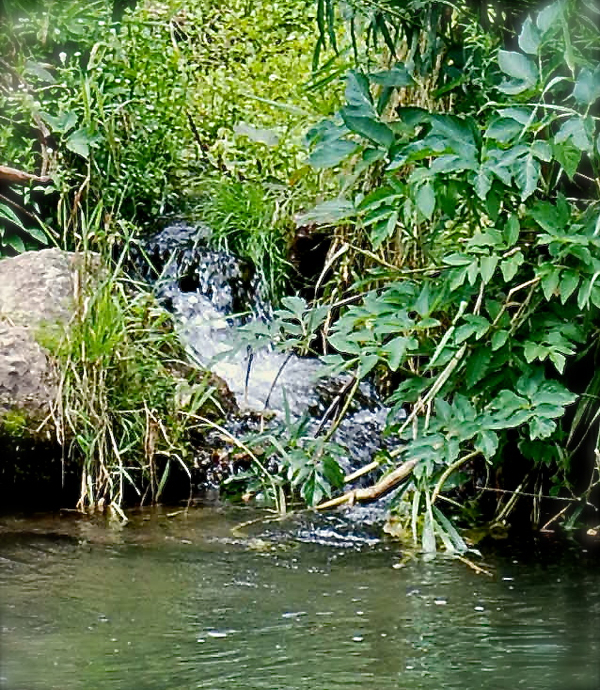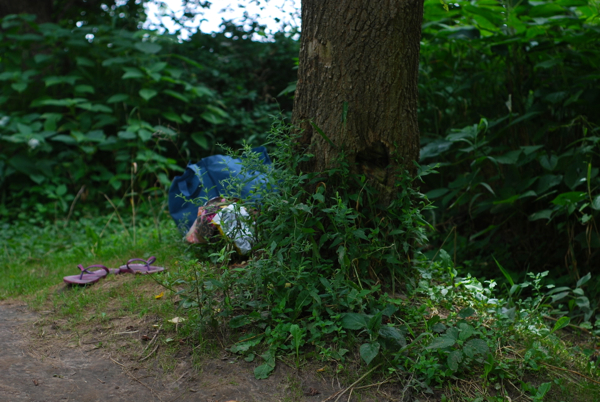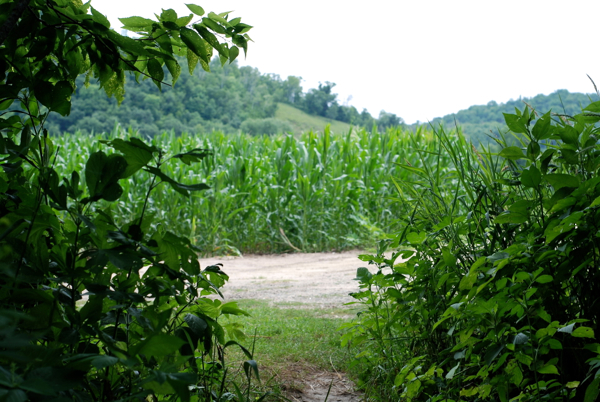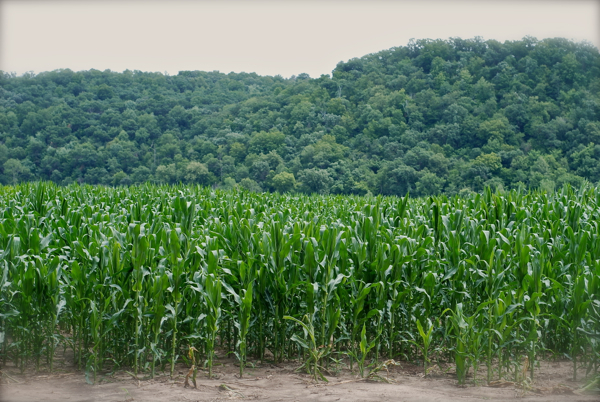 A couple summers ago my daughter, Andrea, told me about a few new swimming holes that she discovered (she's cool like that) and we kept talking about visiting them, but somehow, with how busy things can get (especially last summer) we never got around to it… until a few days ago. We took a little road trip across the Minnesota/Wisconsin border. Destination: A little hideaway called the Maiden Rock Swimming hole. The creek is fed by a natural spring that is so cold you can chill your wine and jarred salads in it while you swim.
This place is pretty darned near perfect. The water is cool and clear, the current isn't very strong, and the water isn't too deep, but deep enough for a good swim. It's located far enough into the country so you can't hear any cars on the highway…just the rustling leaves, birds, bees, and breezes. It was such a joy to spend those few hours with my girls. I showed the photos to Jeff and now he can't wait to go.
I hope you're all enjoying a beautiful summer, and discovering new places that make your heart sing.
Love,
Melissa
You may enjoy these related posts: