Print Friendly Version
"Probably the most memorable aspect of the lodge is the wondrously painted 30 x 80 foot dining room. Antoine Goufee, a French artist, painted Cree Indian designs over the walls and the twenty-foot-high domed ceiling (resembling the shape of a canoe). Guests marvel at its originality. "It's straight from an Agatha Christie mystery novel," wrote Tom Clifford in 1972. "The almost psychedelic Cree Indian designs covering the walls and ceiling are like a North Woods answer to the Sistine Chapel." This work of art continually amazes and intrigues, echoing the elegance and style of another era." ~from Naniboujou's website
While vacationing on the beautiful north shore of Lake Superior, our last "hurrah" for summer, we decided to have a spot of tea at the amazing Naniboujou Lodge in Grand Marais Minnesota. The inside of this place is unbelievable. The colors, breathtaking. Every time I visit I can't quite believe that a place like this exists. Read more about Naniboujou HERE.
The outside of the lodge is rustic, and, well "lodgey" looking.
It's pretty, but doesn't really prepare you for the surprise that awaits when you walk through the door…
I always feel like I'm stepping inside a paper Chinese lantern!
It's so beautiful. The music that was playing the day we visited was ethereal and serene.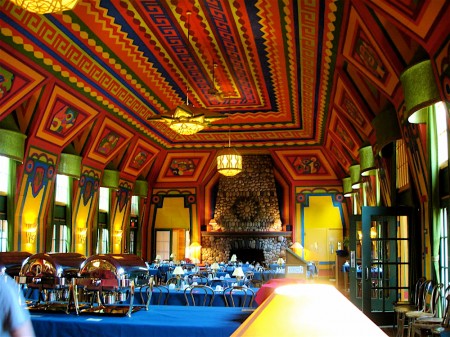 Eye candy.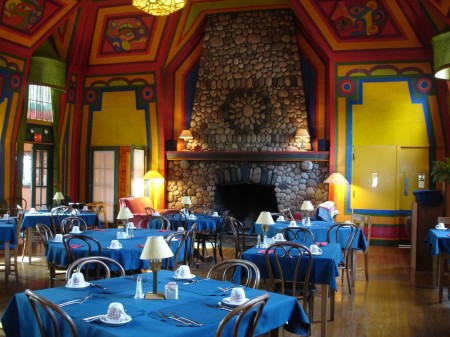 It really must be seen in person to be believed.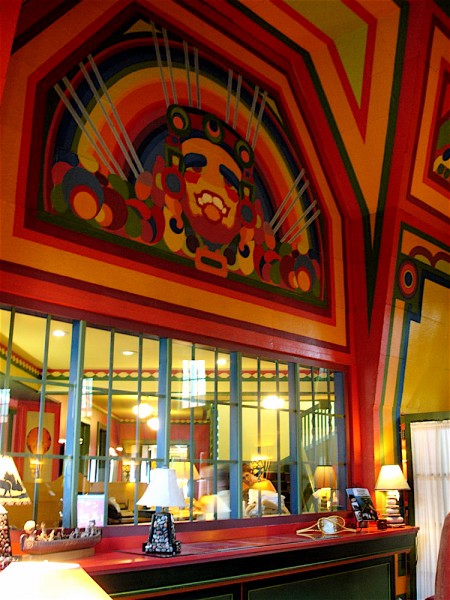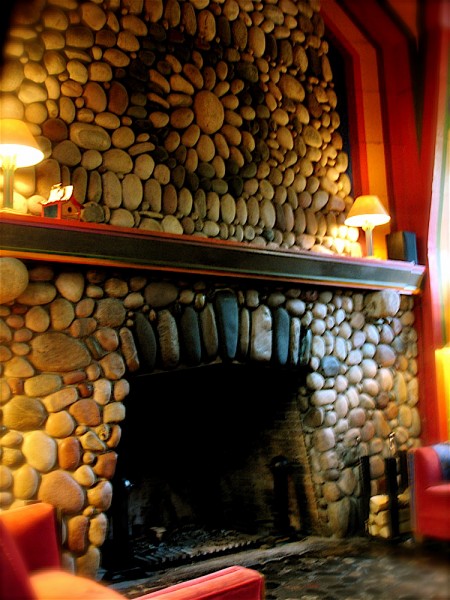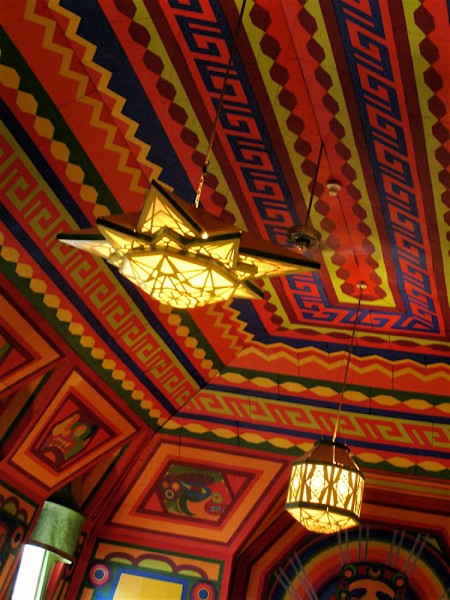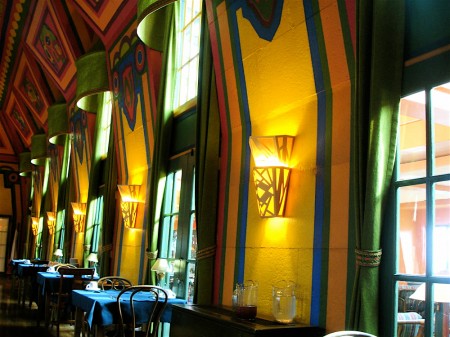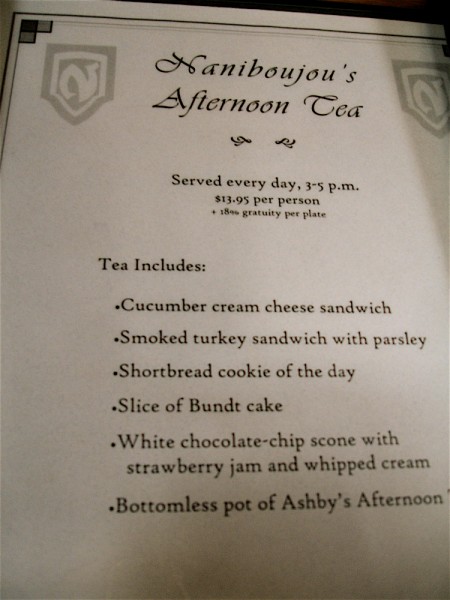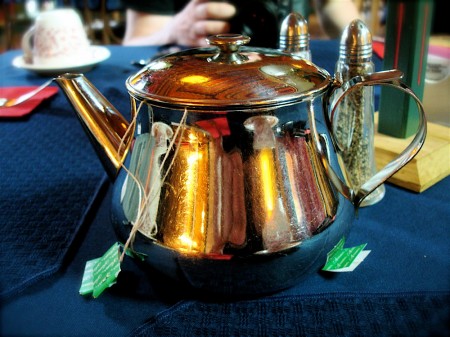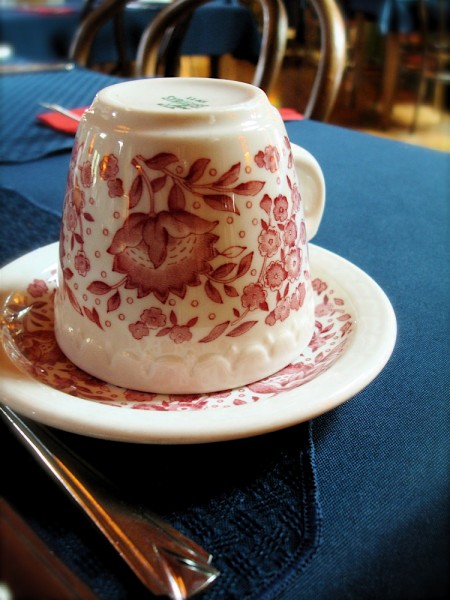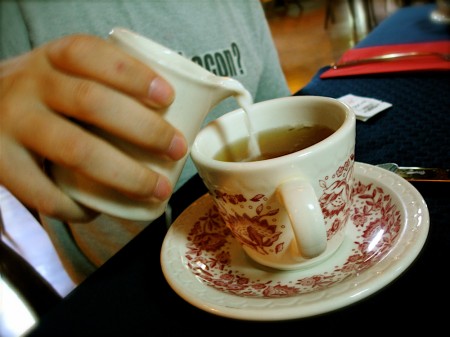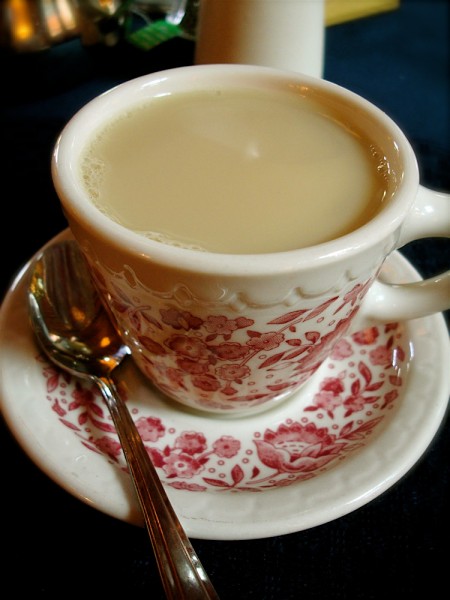 It was so fun to share a couple hours here with Jeff and Gracie.
I purchased their cookbook…
Dining in the Spirit of Naniboujou.
I can't wait to try the recipes!
If you find yourself between Duluth MN and the Canadian border…
Call Naniboujou and make a reservation for tea.
It's truly an experience that you will never forget.
~Melissa
You may enjoy these related posts: