Print Friendly Version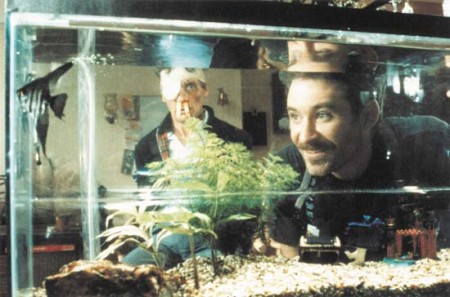 Remember when the quiz called "getting to know your friends" was floating around on the internet a few years back? My friend Dana just posted her, I LOVE Quizzes entry on ChinDeep as a guest blogger a few days ago and it made me think about this little quiz that got it all started for me. The thing that I think is so cool about this and other online "surveys" is that they reacquainted me and my friends Chantelle and Sherida after years of not seeing them. And, like I've told Dana before, even though Jeff introduced us and she was his friend first…now she's mine. Hee hee.  We all spent hours finding, reposting, and answering these questions. Some may say, "What a waste of time!" I beg to differ. Anything that brings me closer to my friends is a great investment of my time.
So, Dana the trendsetter has brought the friendship survey to a whole new level. Posting it on a blog. Genius. Kimber, one of my favorite blogging babes just posted hers at Chaos in Heels. Guess it's my turn!
XO
Color: every shade of red and tangerine orange
Type of music: I like something from almost all genres of music. If I had to pick one as an absolute favorite it would probably be considered "Indie/Folk."
Band: Vampire Weekend
Singer:  (F) hard to pick just one…top 5 (right now) Lenka, Adele, Neko Case, Alison Mosshart and Ingrid Michaelson    (M) M. Ward, Ezra Koenig, Russel Marsden, Colin Meloy and Bon Iver
Romantic movie: Moulin Rouge, Amelie, and You've Got Mail
Scary movie: I Am Legend
Dramatic movie: Message in a Bottle
Funny movie: A Fish Called Wanda, Orange County and I Love You Man
Animated movie: Lilo and Stitch
All time favorite movie:  Amelie
TV Show (past or present): Grey's Anatomy, True Blood, Vampire Diaries, Dexter, How I Met Your Mother, Private Practice, Mildred Pierce
Cartoon: Spongebob
Talk show: Ferguson and Conan
Food: Italian, Thai, Greek
Dessert: flourless chocolate espresso torte with a good port, tiramisu with moscato, or a variety of fruits and cheeses with prosecco
Pizza topping: sundried tomatoes, artichoke hearts and oven roasted garlic
Fruit: strawberries, blueberries and peaches
Veggie: Cucumbers
Drink: dry cappuccino or a really good glass of wine
Cereal: cookie crisp
Store: Ampersand, Pottery Barn, Restoration Hardware, Barnes and Noble, Anne Taylor, Eileen Fisher, Crabtree & Evelyn, and Williams Sonoma
Book: Yikes – this isn't a fair question!! <<<I agree with Kimber! How to pick? Gone With the Wind, Time Traveler's Wife, Girl with the Dragon Tattoo….and on and on and on…
Magazine: Victoria, Food and Wine, Bon Appetit, Cooks Illustrated, Country Living (American and Brit versions) Wine Spectator, Mary Jane's Farm
Wild animal: Tiger
Pet: Cats and Rats
Month: October
Day of week: Friday-the perfect combination of productive and relaxing 🙂
Time of day: morning…first cup of tea…writing while the house is silent
Season: Autumn
Holiday: Valentine's Day
Flower:  lilacs, sunflowers
Letter: Q- it's an O with a sassy little tail 😉
Number: 3142
Finger: um 🙂
Insect: butterflies
Country: America
State: Hawaii! (Maui in particular-Kapalua to be exact!)
City: Minneapolis
Shape: circle
Sport to play: I like sports where I am competing against myself…running, weight lifting, swimming, cycling…
Board game: Scrabble
What do you think? Copy and re-post your answers here!
XO,
~Melissa
You may enjoy these related posts: