Print Friendly Version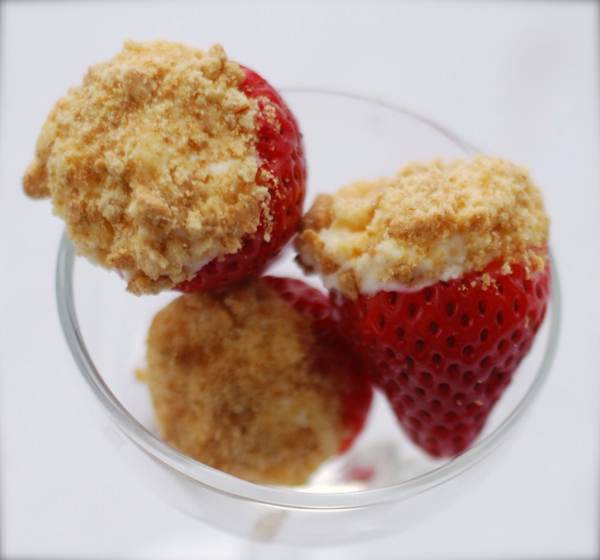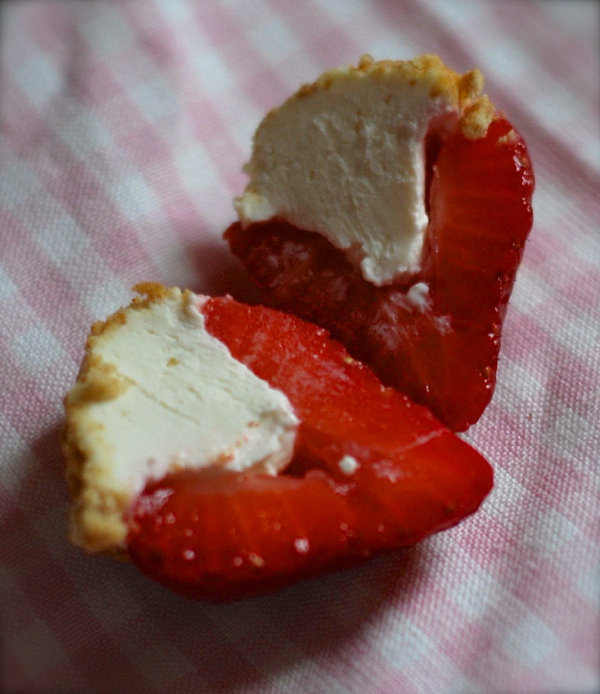 A Week of Valentine Treats ~ 2014
Day One
Cheesecake Stuffed Strawberries
It's that time of year again! Every February, for the whole week before Valentine's Day, I post a new Valentine Treat every day. Valentine's Day is my favorite holiday, and I'm so glad you decided to stop by this year for ideas and inspiration.
These little cheesecake strawberries are so delicious and easy to make. The creamy cheesecake filling goes perfectly with the big, juicy strawberries, and the graham cracker topping adds just a slight, sweet crunch. Surprise your sweetheart with some for dessert or breakfast in bed!
1 lb. big, ripe, fresh strawberries
8 oz. softened Philadelphia Cream Cheese,
1/4 cup powdered sugar
1 teaspoon pure vanilla extract
1/3 cup graham cracker crumbs
Wash berries and cut just the top off of each one. Remove centers of strawberries using a paring knife. Gently blot each berry dry and stand them upside down on a paper towel while you prepare the cheesecake filling.
Place the softened cream cheese, powdered sugar and vanilla in a medium size mixing bowl. Using a hand-held electric mixer, whip the ingredients together until completely blended and smooth. Fill the strawberries using a small spoon, butter knife or cake decorating tube. Once filled, dip each berry (cream cheese end) into the graham cracker crumbs. Place berries in a container with a lid and refrigerate until ready to serve. (These are best made and served the same day.)
Enjoy!
XOXO,
~Melissa
You may enjoy these related posts: