Print Friendly Version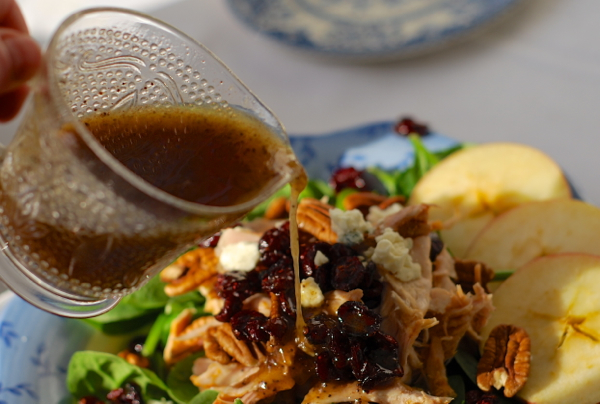 This is a beautiful dressing to serve on any salad with fruit and nuts.
Place all ingredients in a large canning jar with a lid:
1 cup tart apple cider
1 cup olive oil
2 Tablespoons poppy seeds
2 to 3 Tablespoons raw apple cider vinegar
1 Tablespoon balsamic vinegar
2 Tablespoons pure maple syrup
2 teaspoons cinnamon
dash of pumpkin pie spice
1/2 teaspoon sea salt
1/2 teaspoon freshly ground black pepper
Cover tightly and shake well before serving. Will keep in refrigerator for up to a week.
Enjoy!
~Melissa
You may enjoy these related posts: