Print Friendly Version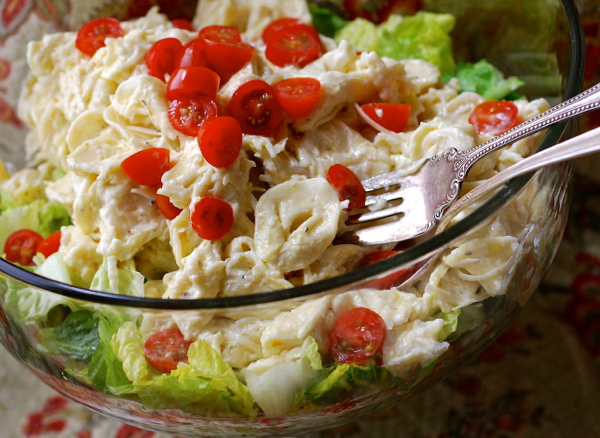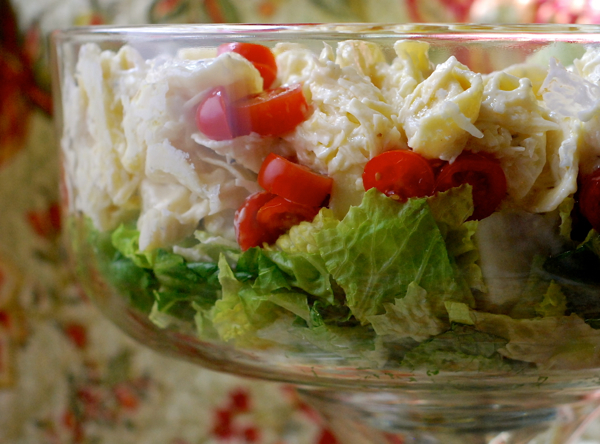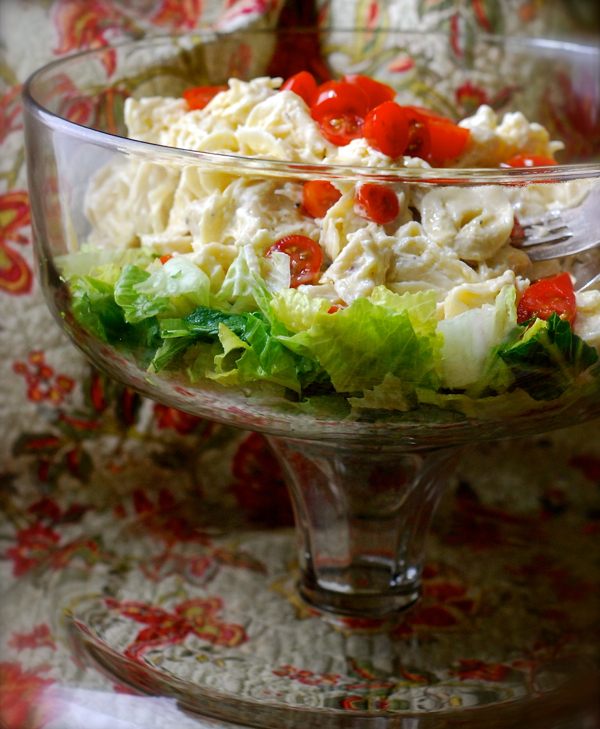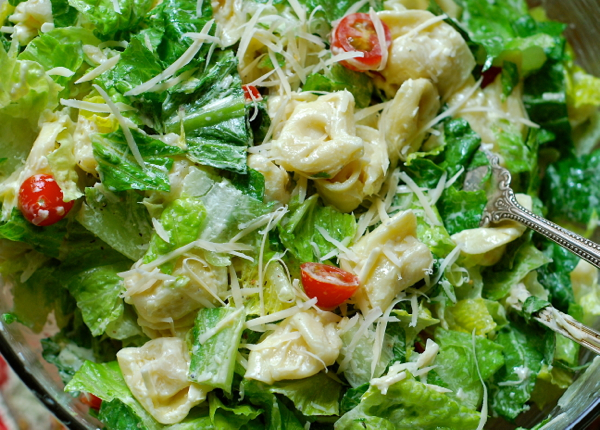 I've been creating new and unusual pasta salads since the beginning of my blogging career. I like to add macaroni, ravioli, and sometimes tortellini to our tried and true favorites. This Creamy Lemon Caesar Tortellini Salad is so good. Featuring the classic flavors of Caesar Salad, but with a twist of lemon, and the addition of cheesy tortellini. This salad would be a wonderful accompaniment to any menu. We like to serve it with Easter dinner in the spring, and with grilled steaks in the summer!
Feel free to add fully cooked, cooled, cubed chicken to this for an even heartier, main course salad.
serves 6 to 8 people:
1 lb. refrigerated cheese tortellini
1 recipe for Creamy Lemon Caesar Salad Dressing (recipe below)
1 and 1/2 cups shredded, fresh Parmesan cheese
1 head Romaine lettuce, separated, washed, blotted dry, and chopped
1 to 2 cups fully cooked, cooled, cubed chicken (optional)
12 to 15 grape tomatoes or cherry tomatoes, sliced
Cook tortellini according to package directions for al dente pasta (approximately 7 minutes.) Gently drain and rinse with cold water to stop cooking process and chill the pasta so you can mix it with the rest of the salad ingredients. Drain very well and transfer to a large mixing bowl.
for the dressing, combine the following ingredients in a medium bowl:

3/4 cup real mayonnaise
1/2 cup extra virgin olive oil
juice of one lemon
1 teaspoon lemon zest
2 cloves garlic, minced
1 teaspoon pepper OR lemon pepper
Whisk until completely combined and smooth. Pour dressing over tortellini along with the grated Parmesan cheese. Gently combine until pasta is evenly coated. Add chicken (if using.)
Place chopped lettuce in the bottom of a large, clear salad bowl. Top with the pasta, and sprinkle the sliced tomatoes over the top. Cover and refrigerate until ready to serve. Once ready to serve, gently mix the lettuce into the pasta mixture.
Enjoy!
~Melissa
You may enjoy these related posts: