Print Friendly Version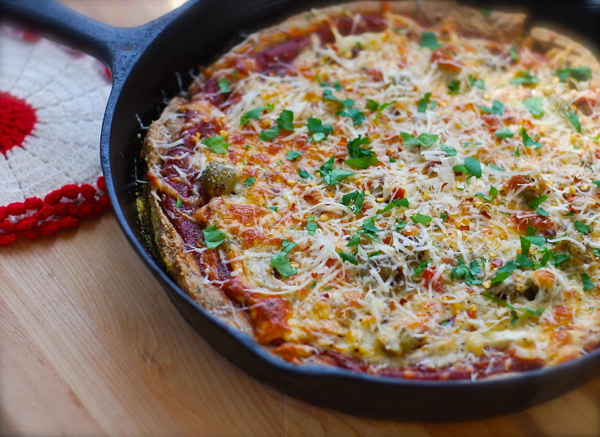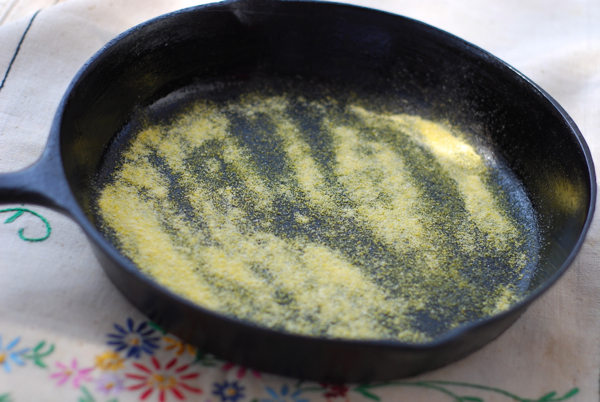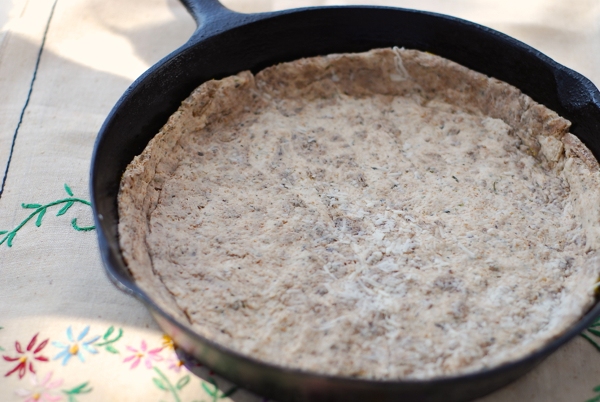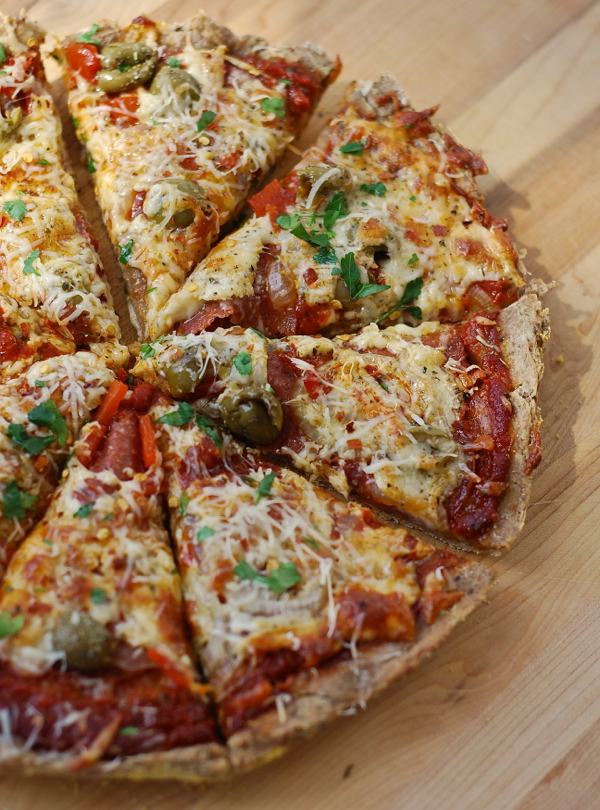 Happy Friday, Friends! I've been having fun in the kitchen today, baking lots of yummy bread, planning cookbook menus, editing magazine articles and photos, and pouring over my vintage cookbooks and magazines for inspiration.
I made these yummy pizzas about a week ago, and then again last night. Once you have your dough and pizza crust made, you will love how easy it is to throw one of these delicious pizzas together. I make a BUNCH of crusts and sauce so I can freeze them and have the best, homemade ingredients on demand. If you don't have the time, you certainly can use your favorite, refrigerated, pre-made pizza crust dough and jarred pizza sauce. Jarred spaghetti sauce/marinara thickened with a little tomato paste or THIS  YUMMY, ZESTY BLENDER SAUCE work well too!
Here's how I made mine…
~The Crust~
This recipe makes 1 lb. of dough (enough for 2, 12-inch pan pizzas.) I add Italian seasonings and a little garlic powder to my crust because I love how it makes the crust taste like garlic bread.
1 teaspoon sugar
1 packet (1/4 oz.) active dry yeast
2 teaspoons extra virgin olive oil
1 teaspoon salt
1 cup all-purpose flour + 1 and 1/4 cups whole wheat flour (plus a little more for work surface.)
2 Tablespoons dry Italian seasonings (optional)
1 teaspoon garlic powder (optional)
Pour 1 cup warm water into a medium bowl; add sugar and sprinkle with yeast. Let stand until foamy, about 5 minutes. Whisk the oil and salt into yeast mixture. Add flour (and additional seasonings if you're using them.) Stir with a wooden spoon until liquid is incorporated (dough will appear dry.) Turn out onto a floured work surface. Knead until dough forms an elastic ball, about 2 minutes. Transfer dough to an oiled, medium glass bowl. Brush top of dough lightly with oil. Cover with plastic wrap and set in a warm place until dough has doubled in size (45 minutes.) Punch down dough several times. Cover and let rise an additional 30 minutes. Turn dough out onto a lightly floured work surface. Cut into 4 equal pieces. Let rest 15 minutes before using. If you want to store some of your pizza dough to use later, just place the individual dough balls in freezer ziploc bags and they will be usable for up to a month. To use frozen dough, simply remove from freezer and set on counter for about an hour, until thawed.
~Melissa's Pizza Sauce~
You're going to want to make this in advance so it's ready to go when you make your pizzas. I usually make a batch while I'm waiting for the pizza dough to rise. This recipe makes a LOT but it freezes beautifully. Tip: freeze 3/4 cup portions in separate freezer containers or bags so you can take out the exact amount you want to thaw, instead of creating a big, frozen sauce cube you'll have to hack apart later 🙂 1/2 cup to 3/4 cup is a good amount for a 12 inch pizza.
In a large stock pot:
Brown 1/2 cup finely chopped onion in 1/4 cup extra virgin olive oil. Once onion is browned and soft, add two cloves minced garlic and cook until golden brown.
Add:
2 (28 oz. cans) tomato puree (not sauce.)
1/4 cup red wine
2 Tablespoons Italian seasoning (dry)
1 Tablespoon onion powder
1 Tablespoon sugar
2 teaspoons freshly ground pepper
1 Tablespoon salt
1 Tablespoon fennel seed
2 teaspoons garlic powder
Cook uncovered, over low heat until thick and reduced somewhat (about 30 minutes.) Stir occasionally, and watch closely so the sauce doesn't burn.
~ to assemble pan pizzas ~
preheat oven to 400 degrees F
Oil a 10-12 inch cast iron skillet with a little olive oil. Sprinkle bottom of skillet with cornmeal. Take 1/2 lb. pizza dough and spread evenly into the bottom of the skillet and about an inch and a half up the sides of the pan.
Bake crust at 400 for 6 minutes. Remove from oven, top evenly with 1/2 cup to 3/4 cup sauce. Add your favorite toppings…we love pepperoni, olives, onion, Roma tomatoes (juice and seeds removed), fresh mushrooms and/or artichoke hearts, mozzarella and Parmesan or Asiago cheeses… a little chopped fresh parsley or basil, or dried Italian seasonings, and red pepper flakes. Tip: Don't add too many wet, fresh veggies or it will make your pizza soggy…one way to prevent this from happening is to saute all of your veggies and squeeze dry before adding to the pie.
Return pizza to oven and bake for 15 to 25 minutes, or until pizza is hot all the way through and the cheese is golden brown and bubbly.
Carefully remove pizza from skillet and place on a cutting board. Cut into slices. Drizzle with a little extra virgin olive oil.
Enjoy!
~Melissa
You may enjoy these related posts: