Print Friendly Version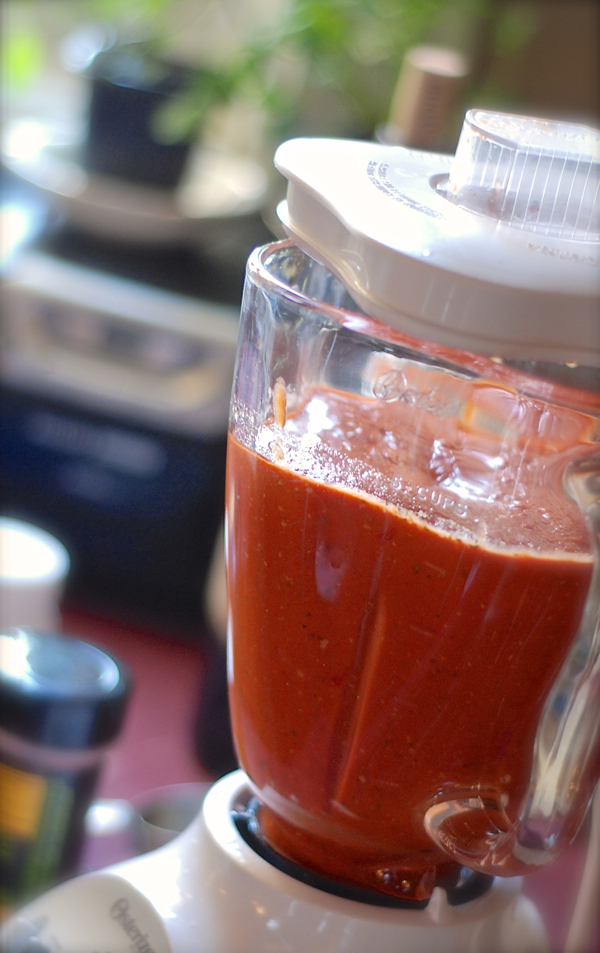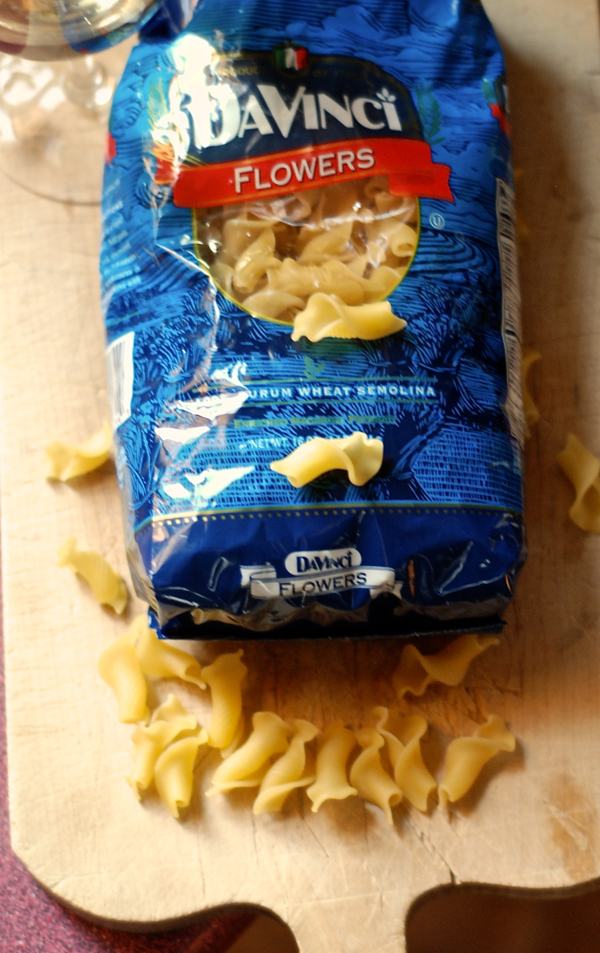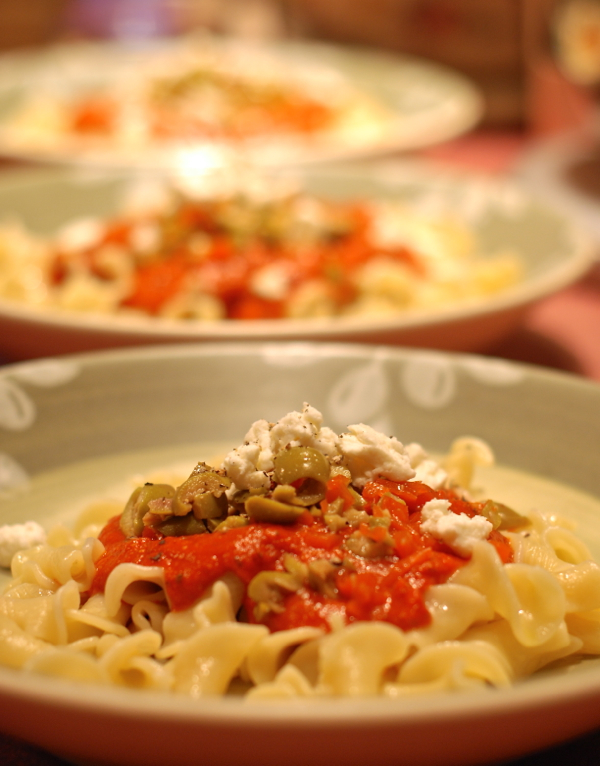 Spring is sproinging…or something like that. It actually got up to 40 something yesterday, so we're definitely on the upswing.
We walked up to the corner market for the ingredients to make this simple, fresh pasta sauce recipe that I invented yesterday, and found these flower-shaped noodles to go with it. Perfectly spring, I thought! This dish is easy, vegetarian, fresh and healthy!
In the bowl of a blender, combine:
1 (14 oz.) jar roasted red bell peppers, drained
1 (15 oz.) can tomato sauce
1/3 cup tomato paste
1/3 cup dry red wine
1/4 cup extra virgin olive oil
1/2 cup freshly grated Parmesan cheese
3 Tablespoons dry Italian seasoning (or 1 /4 cup fresh)
3 large garlic cloves
1 Tablepsoon Sriracha hot sauce (or your favorite)
1 Tablespoon smoky BBQ sauce
1 Tablespoon onion powder
1 teaspoon cayenne pepper (or less if you don't like your dishes very spicy)
1 teaspoon sweet or smoked paprika
2 teaspoons sea salt
Zip all ingredients in blender until very smooth. Pour into a saucepan and heat while you cook your pasta according to package directions. If you make a 16 oz. box/bag of pasta, this will serve approximately 6 to 8 people.
Plate and garnish with crumbled feta or blue cheese, and capers or chopped green olives. Grind some fresh black pepper over the top and enjoy!
~Melissa
You may enjoy these related posts: