Print Friendly Version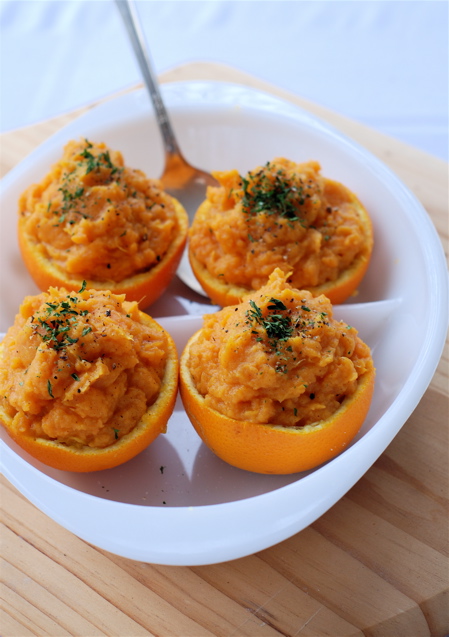 When I was visiting my friend Jana I skimmed her copy of this book…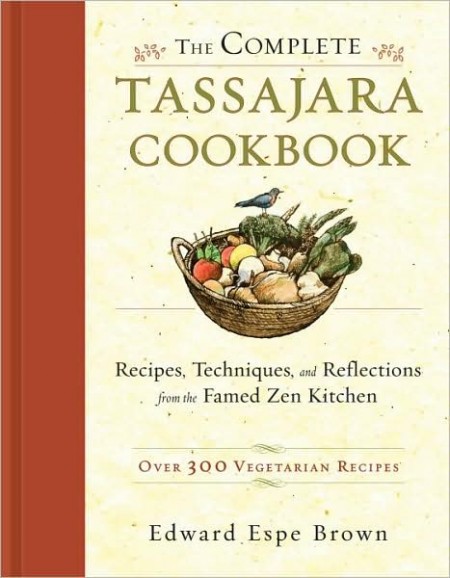 I had just been discussing this book with my friend Shelly a week or two before that. I think the universe is trying to tell me something…so…I ordered my own copy. I did jot down a couple recipes to try whilst skimming, and this one was a hit with my family. Beautiful presentation, and the bright flavor of fresh orange mixed with yams is sure to brighten up your dinner on a dreary winter evening!
~ tassajara twice baked yams on the "half shell" ~
2 large yams, baked whole until fork tender
2 large, fresh, juicy oranges
3 Tablespoons butter
1/2 teaspoon ground cinnamon
1/2 teaspoons ground ginger
1/8 teaspoon ground cloves
dash of nutmeg
dried parsley for garnish
salt and pepper to taste
When the yams are fork tender and completely cool, remove skin and place in the bowl of a tabletop mixer. Add the butter, cinnamon, ginger, cloves and nutmeg. Cut the oranges in half and gently juice with a hand juicer. Scoop out as much of the pulp as you can without damaging the "shells." Add half of the orange juice/pulp mixture to the mixer bowl with the other ingredients. Blend until completely whipped and smooth. Add a little more of the juice mixture if needed. (so the mixture is the consistency of creamy mashed potatoes.) Pile the yam mixture into the orange "shells" and place in a glass cake or casserole pan. Garnish with salt, pepper and parsley. Place in a 350 degree oven until heated through.
Enjoy!
~Melissa
You may enjoy these related posts: