Print Friendly Version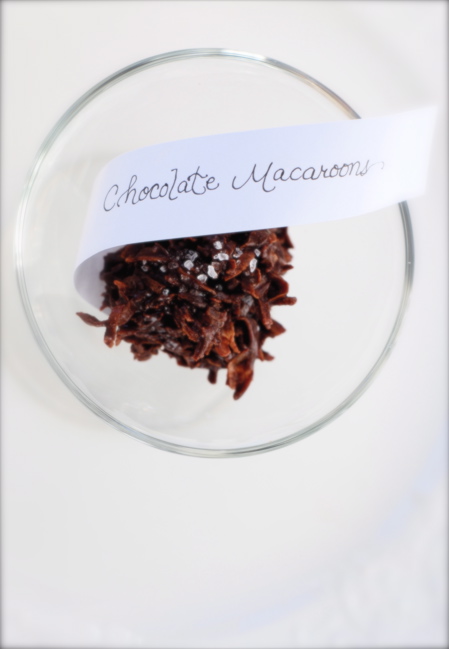 ~ dark chocolate macaroons ~
"Chemically speaking, chocolate really is the world's perfect food." ~ Michael Levine, The Emperors of Chocolate
Sinfully dark and rich. Each one is the size of a truffle. The perfect accompaniment to a cup of dark Keemun tea, espresso or French press. Enjoy!
3 oz. unsweetened chocolate, chopped
3/4 cup sweetened condensed milk
7 oz. sweetened, shredded coconut
1 teaspoon pure vanilla extract
coarse sea salt
Preheat oven to 350 degrees F. In the top of a double boiler, combine chopped chocolate and condensed milk. Heat just until chocolate is melted and mixture thickens slightly (about 2 minutes.) Remove from heat. Add coconut and vanilla. Mix well.
Scoop out onto lightly buttered jellyroll pan with a Tablespoon measuring spoon, placing the macaroons about 1 inch apart. Put a little coarse sea salt on the top of each (not too much.) Bake 12 minutes, or until the macaroons are set. Transfer to wire racks to cool.
Happy Teatime Tuesday!
~Melissa
You may enjoy these related posts: