Print Friendly Version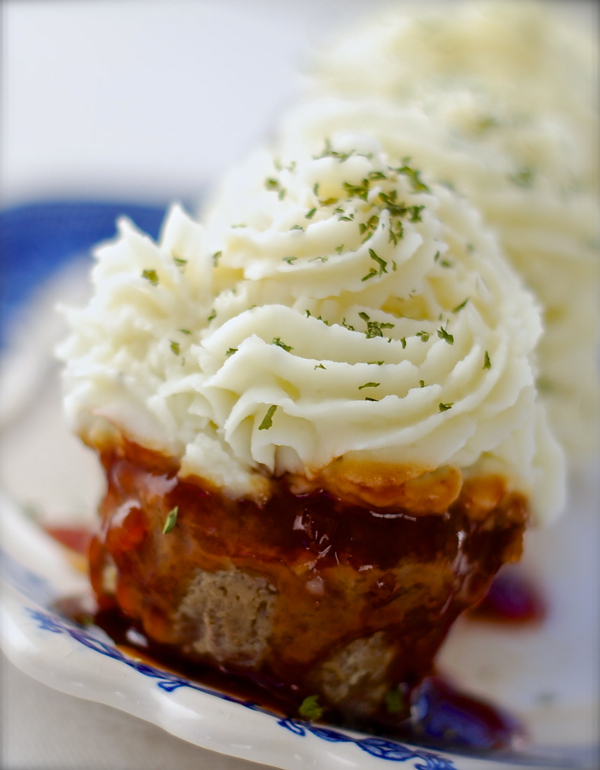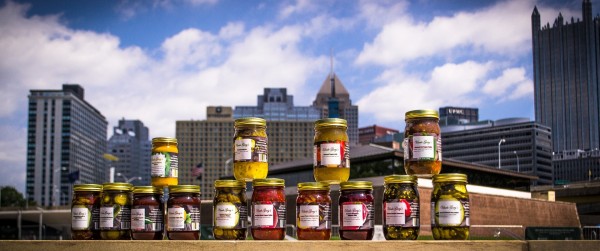 Happy Friday! Here's an awesome recipe featuring my friend Gary's Gourmet Pepper Jelly and Gourmet Zesty Peach BBQ Sauce. These little "cupcakes" turned out so good. I put a little cube of Mozzarella in the center of each and "frosted" them with buttery mashed potatoes. I really think you're going to love this.
for the meat & potatoes cupcakes:
1 and 1/4 lb ground chuck
1/2 cup dried, seasoned bread crumbs OR seasoned croutons, crumbled fine
2 Tablespoons milk
2 Tablespoons Uncle Gary's Gourmet Original Pepper Jelly
1 large egg
1 Tablespoon Worcestershire sauce
1 teaspoon chili powder
1 teaspoon garlic powder
1 teaspoon salt
1 teaspoon freshly ground black pepper
1/3 cup onion, chopped very fine
 Place all of the above  ingredients in a large mixing bowl. Using your hands, mix until everything is completely and evenly incorporated.
Divide the meatloaf mixture into 6 equal portions and form them into big meatballs. Place about an ounce (1 inch x 1 inch) cube of Mozzarella cheese in the center of each meatball, making sure the cheese is completely surrounded by meat.
Place each meatball in a well-oiled, standard sized muffin tin OR use a Demarle/Silpat muffin pan which requires no preparation. Gently push each meatball down into the muffin tin/mold so it takes on the shape of the tin as much as possible. Salt and pepper the tops of the "cupcakes" and bake at 350 degrees for 30 to 35 minutes. The cheese may break through the top of the "cupcakes" but don't worry, they still taste wonderful if this happens.
for the BBQ Glaze:
1 cup Uncle Gary's Gourmet Zesty Peach BBQ Sauce, warmed
for the mashed potatoes:
Using an electric mixer or a tabletop mixer, combine about 4 lb. peeled, cubed, boiled, soft potatoes with 3 to 5 Tablespoons real butter and a little salt. Whip until smooth. You want your mashed potatoes to be firm enough to create a nice looking piping when pushed through a cake decorating tube… Not clumpy, or the mashed potatoes will clog the decorating tip, and not too runny or they won't hold their shape.
To plate:
Place a "cupcake" on a serving plate. Generously drizzle some of the warmed BBQ glaze over. Using a cake decorating tube, pipe the mashed potatoes over the glaze so it looks like cupcake frosting. Garnish with a little parsley. Serve each with extra mashed potatoes and BBQ glaze if desired.
Enjoy!
~Melissa
You may enjoy these related posts: