Print Friendly Version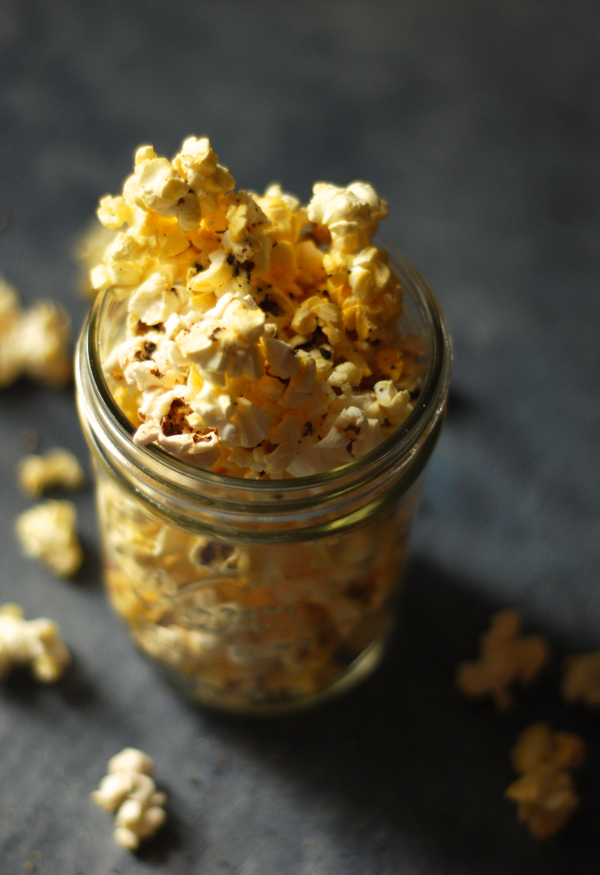 Hello, Lovelies! Happy Friday. I hope you've all had a productive week, and I wish you a happy, relaxing weekend.
If you're looking for an easy snack to enjoy on movie night, here's a yummy, sort of fancy way to prepare popcorn.
We just love truffle oil…we drizzle it on our mushroom crostini, steaks, eggs, fries, spaghetti… it's good on everything! Black truffle oil is our favorite…much more robust and earthy…white truffle oil is lighter and reminiscent of garlic. Do a taste test and see which you prefer.
~ truffle oil black pepper popcorn ~
4 to 6 cups popped popcorn
3 to 4 Tablespoons melted butter
1/2 teaspoon black or white truffle oil
salt and pepper to taste
Combine melted butter and truffle oil. Place popcorn in a big bowl. Drizzle the butter/oil mixture over the popcorn and toss gently to evenly coat the kernels. Add salt and black pepper to taste.
Enjoy!
~Melissa
You may enjoy these related posts: