Print Friendly Version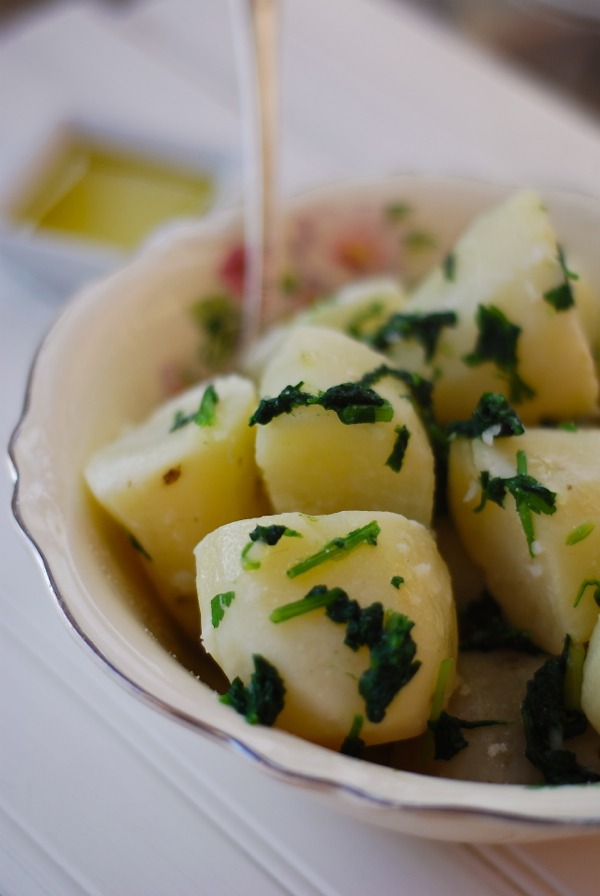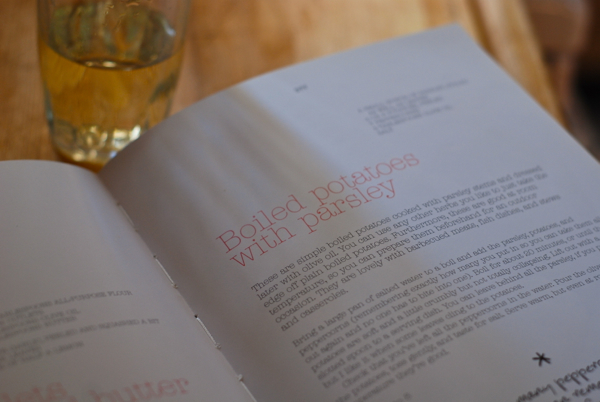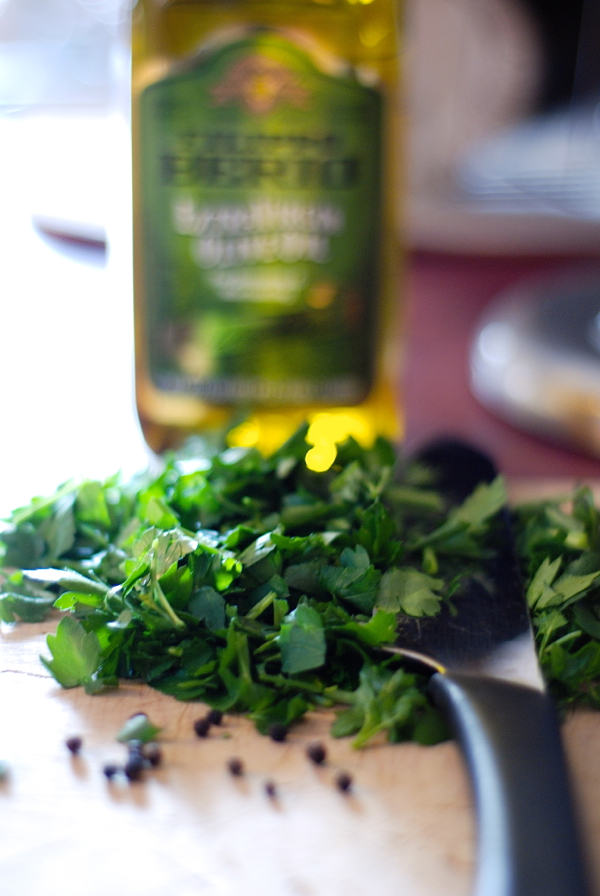 Ahhhh… a relaxing day at home with the house to myself. Doesn't happen very often. I'm watching movies, doing a little knitting, a little illustrating, and a little reading. I'm making my mom's go-to comfort food dinner tonight…a Minnesota favorite called "Hurry Up Dinner," aka…the humble hamburger casserole. Do you have a favorite, easy, frugal casserole that you always go back to?
Here's another favorite, easy dish that I like to make. So simple, and the minimal ingredients showcase the yummy potatoes. I hope you love this as much as we do.
small bunch of parsley, stalks and leaves included, chopped
8 young potatoes, preferably red, peeled and cut into large, uniform size chunks
unfiltered extra virgin olive oil
coarse sea salt
freshly ground black pepper
Bring a large pot of salted water to boil. Add parsley and potatoes. Boil for 20 minutes or until potatoes are soft, but not falling apart. Remove potatoes and parsley to a large serving bowl using a slotted spoon. Gently toss with about 5 Tablespoons olive oil to coat the potatoes. Sprinkle with salt and pepper. Serve warm or at room temperature. Also good cold on a tossed salad.
Enjoy!
~Melissa
You may enjoy these related posts: