Print Friendly Version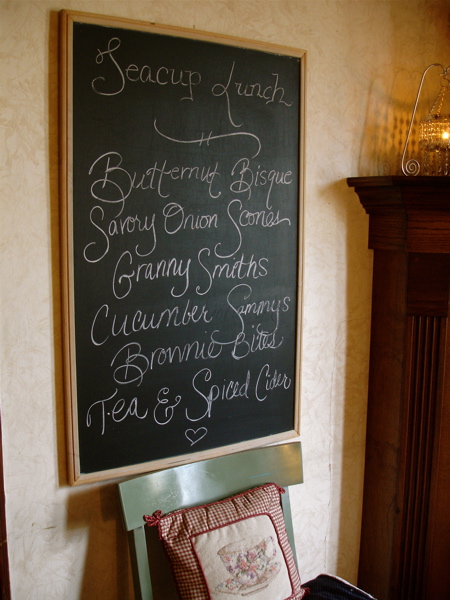 I invited my friend Nancy over for a relaxing lunch to celebrate her birthday. Before she arrived, I lit candles everywhere, started Nora Jones playing low over the iPod dock, put the tea kettle on the stove, and made a batch of proper cucumber sandwiches. I've made almost as many cucumber sandwiches as I have scones, and that's A LOT. When I was working at Tale of Two Sisters we would make them with fresh basil in the warm months when the herb garden was providing a prolific harvest. In the autumn and winter months we made them with cream cheese and pesto. I've started making them a little different since I worked there. All three ways are fantastic. Here's my cucumber sandwich riff.
for 6 pieces of bread:
In a food processor, combine 3 oz. cream cheese with 2 Tablespoons real mayonnaise, 1 teaspoon minced, fresh garlic and 2 teaspoons dry Italian seasoning. Mix until fully incorporated. Spread the mixture evenly among 6 slices of sandwich bread.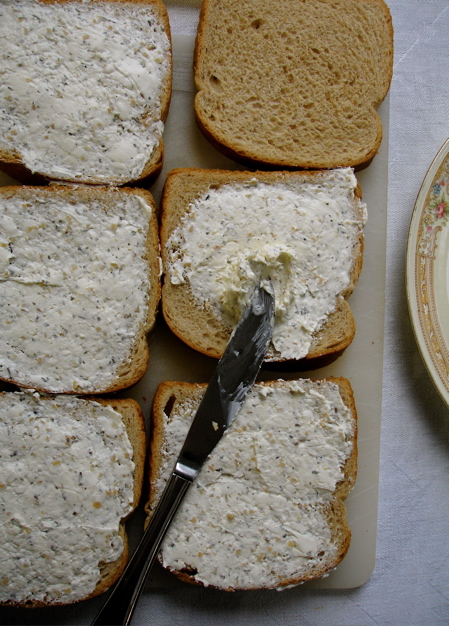 Sprinkle with salt and freshly ground pepper.
Top with thin slices of cucumber (peeled or unpeeled.)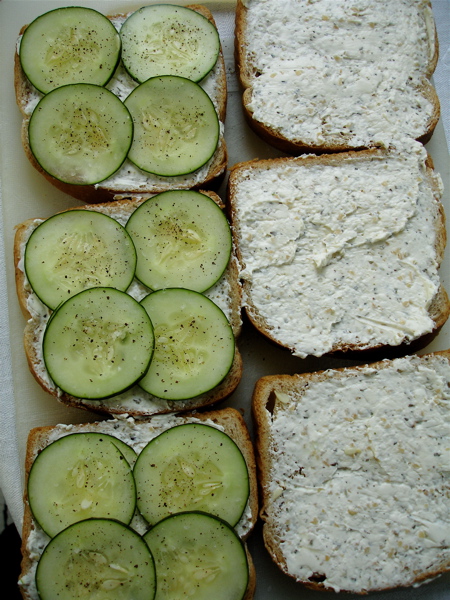 Put the tops on the sandwiches. Using a sharp chef's knife, remove the crusts.
Cut into fourths and voila…the quintessential, English cucumber sandwich.
(recipe variation ~ add fresh basil leaves! shown in photo at very top)
We enjoyed a lovely afternoon…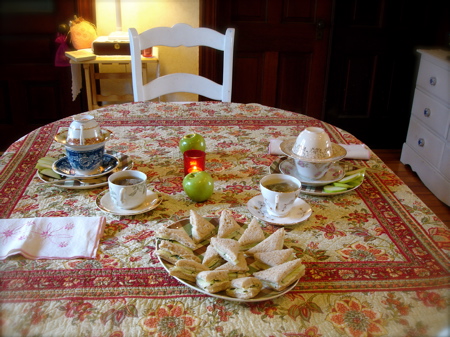 I served the lunch in my new favorite style…
xoxo,
~Melissa
You may enjoy these related posts: