Print Friendly Version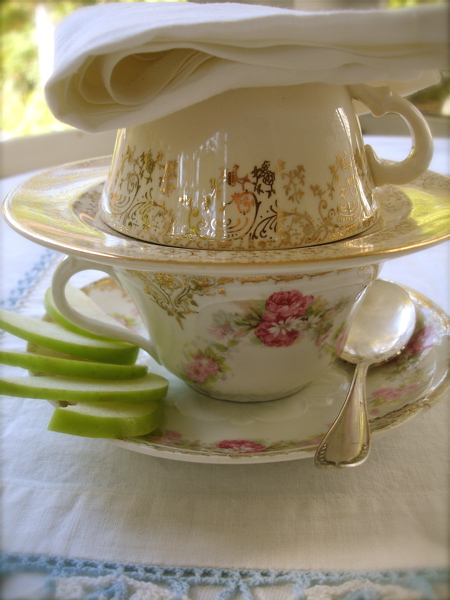 ~teacup lunch~
I came across this sweet idea for serving lunch in a stack of teacups while paging through one of my favorite magazines awhile back. I decided immediately that at some point I was going to enjoy a teatime lunch this way. Today was that day!  It was really simple and I love the results. Elegant, casual and whimsical. The next time you host a tea party for your friends, maybe you could try this. Today I just posted the pictures, but I will post the recipes soon. Enjoy!
~ tea menu ~
in the bottom cup:
butternut squash & apple bisque
topped with a dollop of sour cream & chives
and a side of green apples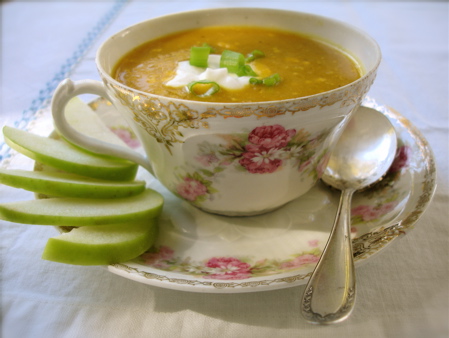 in the top cup:
mini savory bacon, onion & currant scones
topped with sesame seeds and black pepper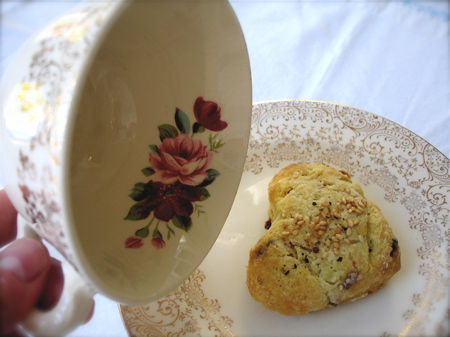 for dessert:
cookies or bars served on a
OR
this yummy, chocolate mocha
Happy Teatime Tuesday!
XO,
~Melissa
You may enjoy these related posts: