Print Friendly Version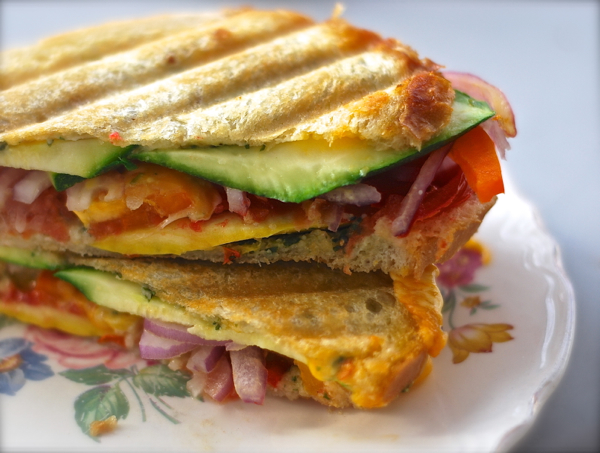 I finally finished decorating for Christmas. Well, sort of…I still have to go out and get a couple more packs of tinsel, and we have to set up the electric train under the tree…but then I'll be done. I find that every year the decorating gets more and more organic and simple. I have SO many Christmas decorations I just don't use any more. I'm really looking forward to a new color palette next year. I'm thinking white and silver with atmosphere blue and mercury glass will be awesome with the new, rich, blue and white backdrop. This year when I took the red bendy ribbon with the white snowflakes out of the box it didn't want to cooperate. Took me WAY too long to make it do what I wanted it to do. Oh well. It looks pretty now. I'll share photos soon. How is your decorating, baking and shopping coming along?
Those of you that have been reading the blog since the beginning may remember a post I wrote on how I use color therapy to make me happy this time of year. I do this by knitting with brilliantly colored yarns, watching visually stunning movies, painting wth watercolors…and cooking with colorful food.
This vegetable sandwich is a wonderful mood booster. It's not only super healthy for you, it's ingredients are so pretty! This is awesome with a bowl of soup for dunking or sweet potato chips!
for one sandwich:
2 large pieces thinly sliced Italian or sourdough bread
homemade basil pesto (or your favorite jarred stuff)
thinly sliced pieces of zucchini and yellow summer squash
thinly sliced cheddar jack cheese
thinly sliced tomato
thinly sliced red and orange bell pepper
thinly sliced purple onion
salt and pepper
Butter each slice of bread on one side and lay the butter sides down on a plate. On the sides of the bread that are up, slather on the pesto. On one of the pieces, pile the ingredients in the order indicated above. Top with the other piece of bread, so the butter sides are out. Grill in a panini press or George Forman grill…or as you would cook a grilled cheese sandwich. Cook on each side until toasty brown, the veggies are tender and the cheese is melty.
Enjoy!
~Melissa
You may enjoy these related posts: