Print Friendly Version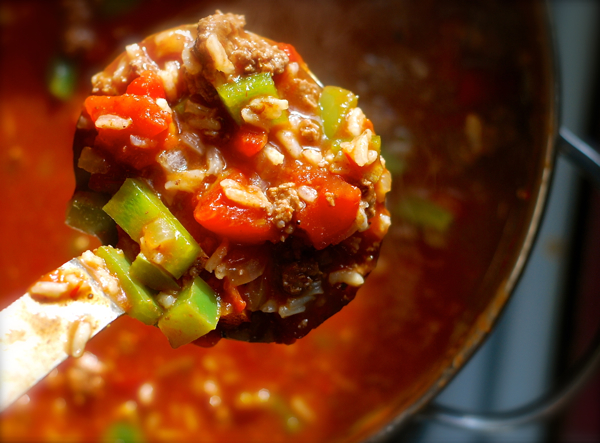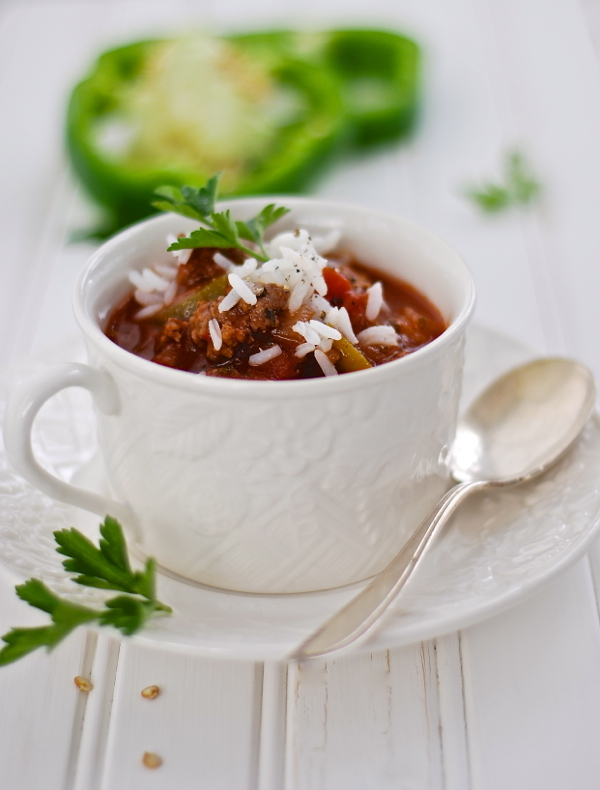 Here's a hearty, healthy soup that tastes just like stuffed green peppers!
~Stuffed Green Pepper Soup~
Brown in 2 Tablespoons olive oil, and drain:
2 lb. lean ground beef
1 large onion, chopped
2 large green peppers, coarse chopped
Add:
2 (15 oz) cans organic tomato sauce
1 (15 oz) can beef broth or stock, (or more to thin to desired consistency)
1 (14 oz.) can organic, diced tomatoes with juice
1 Tablespoon Sriracha Hot Sauce (or your favorite)
1/4 cup ketchup
1/4 cup brown sugar
3 Tablespoons Worcestershire sauce
1 Tablespoon apple cider vinegar
2 large cloves garlic, minced, or 1 teaspoon garlic powder
Simmer on low, until everything is heated through (about 30 minutes.)
While soup is heating:
Make a couple cups of rice (lightly buttered and salted) according to package directions. When soup is heated through, ladle into bowls and top with some of the cooked rice. Salt and pepper to taste.
Note: If you're feeding a crowd and will be eating all the soup at once, just add all the cooked rice to the soup pot before serving.
Enjoy!
~Melissa
You may enjoy these related posts: