Print Friendly Version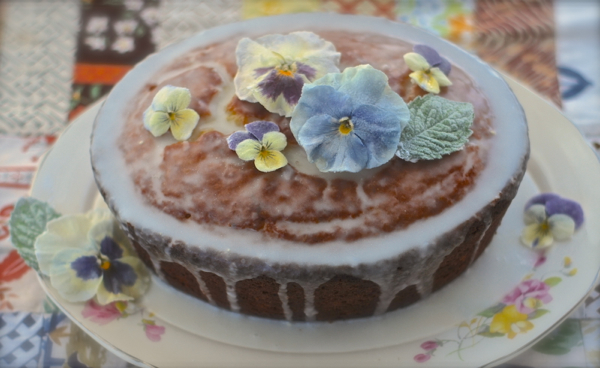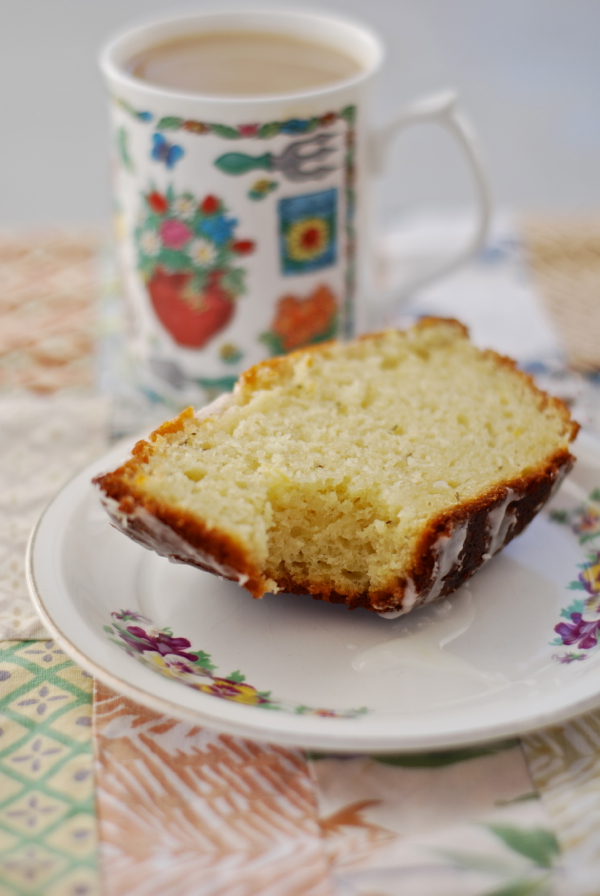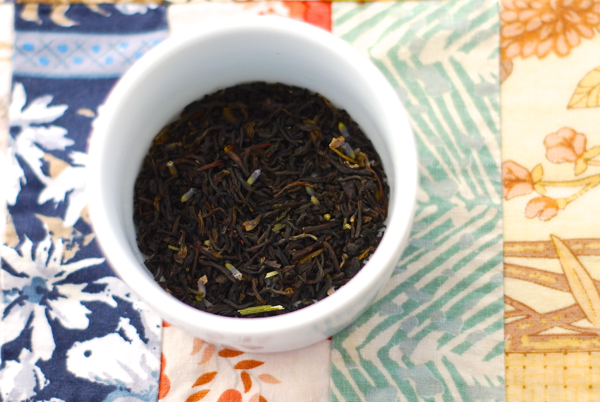 Mmmmmmm! I'm enjoying a thick slice of this delicious, fragrant cake and sipping a cup of Earl Blue as I write this post. There is something so wonderful about the combination of bergamot/lavender tea and moist, lemony/herb cake. These refreshments seem like something that Beatrix Potter characters would indulge in before being tucked into bed.
~ preheat oven to 350 degrees F ~
for the cake:
1 and 1/2 cups all-purpose flour
2 teaspoons baking powder
1 teaspoon salt
1 cup whole milk greek yogurt
1  cup sugar
3 large eggs
zest of one lemon
1 teaspoon pure vanilla extract
1/2 cup olive oil
1 teaspoon thyme leaves
first glaze:
1/3 cup sugar
1/3 cup fresh lemon juice
second glaze:
1 cup powdered sugar
2 to 3 Tablespoons fresh lemon juice
Preheat oven to 350 degrees F. Generously butter and flour a loaf pan (this time I used a little oval glass casserole dish.) In a large mixing bowl, combine flour baking powder and salt. In another large mixing bowl, combine yogurt, sugar, eggs, lemon zest, vanilla, oil and thyme. Add the dry ingredients to the wet ingredients and mix until everything is just combined and evenly incorporated. Don't over mix. Pour into prepared pan and bake for 50 to 60 minutes, or until a wooden skewer inserted in the center comes clean when inserted in center of cake.
Place cake on a wire rack for 10 minutes before removing from pan. While cake is cooling. Prepare the first glaze. Combine the 1/3 cup of sugar and the 1/3 cup of lemon juice in a sauce pan. Heat over a medium flame just until sugar is dissolved. Remove cake from pan, and while the cake is still warm, pour the first glaze over.
Cool cake completely before combining the 1 cup of powdered sugar and 2 to 3 Tablespoons lemon juice and glazing a second time. Place cake on a pretty plate or platter. Decorate with crystallized flowers or fresh edible flowers/rose petals if you wish. enjoy!
Enjoy!
~Melissa
You may enjoy these related posts: