Print Friendly Version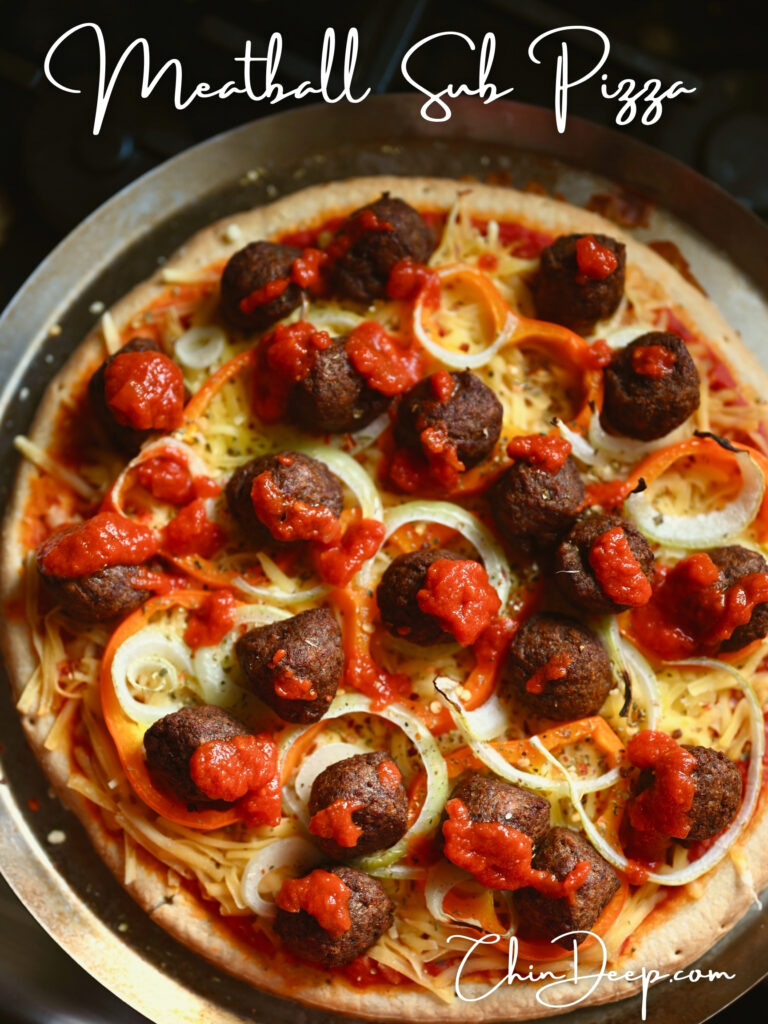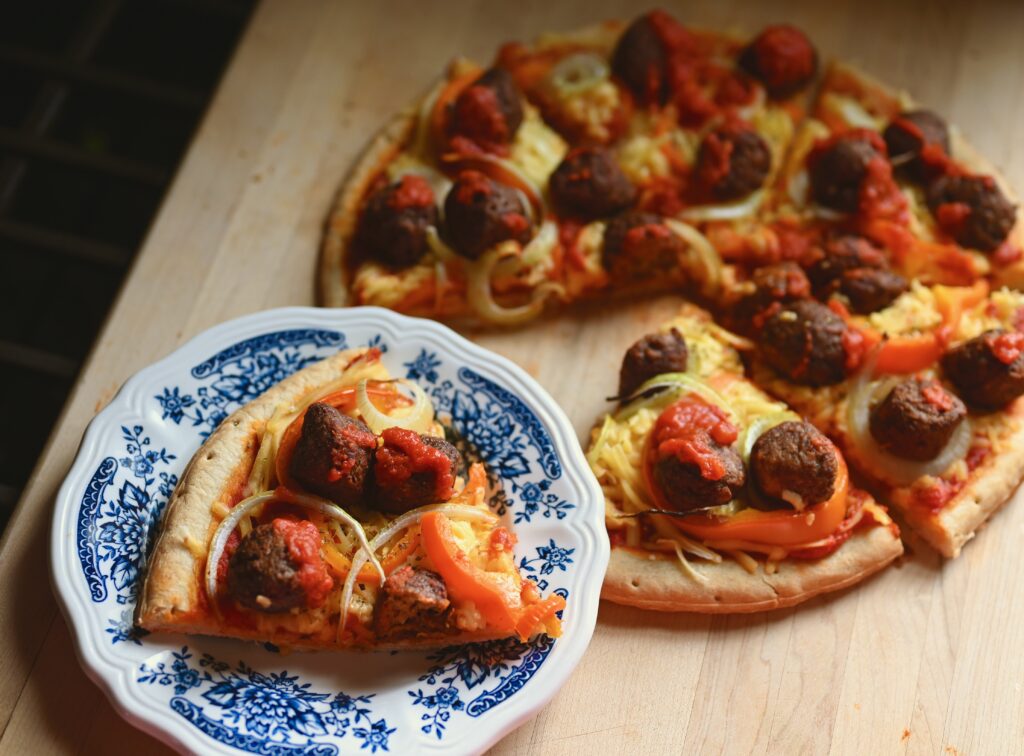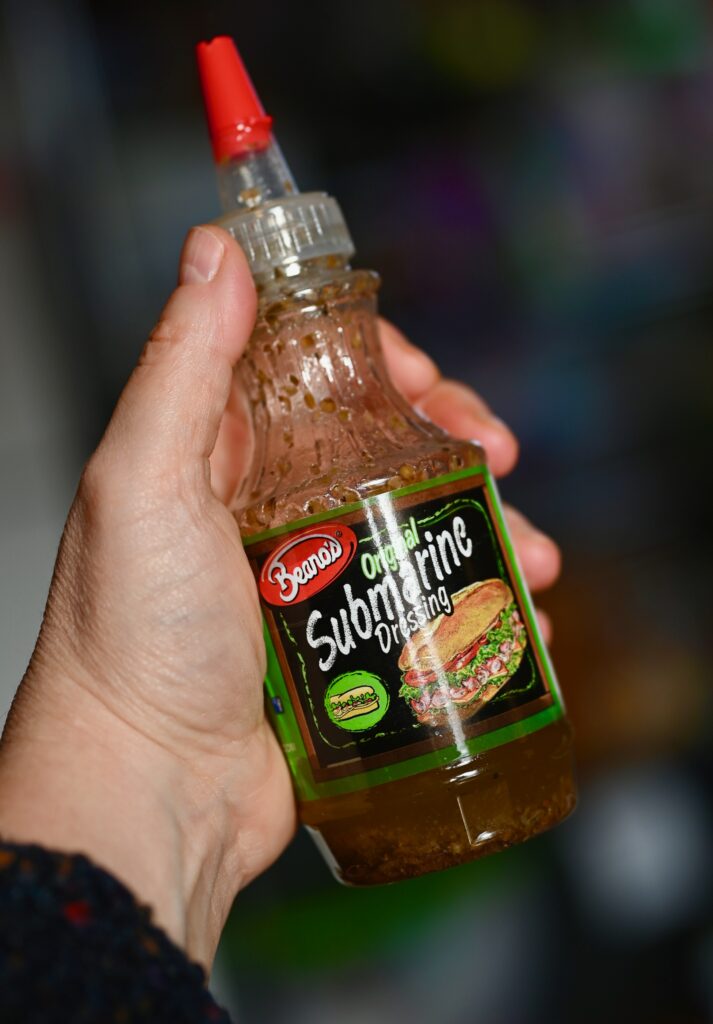 Hello! How have you all been? I've been good, but it has been CRAZY cold here in Minnesota. 26 degrees below zero today. It's warmer in my refrigerator than it is outside.
How did you all celebrate Valentine's Day? On Friday night Jeff took me to the always beautiful Port of Red Wing (located in the St. James Hotel) and we sat fireside and enjoyed a couple cocktails. So romantic! Saturday we did a little shopping and planned a getaway for our 25th wedding anniversary. And on Sunday we stayed in our pajamas, watched movies, and ate fun food. Jeff and Grace ordered burgers from a nearby restaurant that delivers, and I made myself a pizza.
Not just any pizza, Meatball Sub Pizza! It was so good and so easy to make. If you want to you can make your own pizza crust dough and bake it according to the directions for your pizza stone, or you could grill it if you're feeling adventurous, (and if you're not experiencing sub zero, frozen tundra temperatures.) Or… you could do what I did and just buy some pre-made pizza crusts. If you really want your pizza to look like a meatball sub, you could use French bread. Do what you want. If you just have bagels or focaccia in the house, use that.
Get ready to make yummy noises!
~ preheat oven to 425 degrees F. ~
1 (12 to 16 inch) pizza crust
your favorite pizza sauce or marinara (I used about a cup)
2 cloves fresh, minced garlic
7 to 8 oz. shredded Mozzarella (I used Chao vegan cheese)
sliced bell pepper
sliced onion
8 to 10 oz. premade/precooked meatballs (I used Morningstar Farms vegan meatballs)
2 teaspoons dried oregano
red pepper flakes, to taste
Sub sauce/sub dressing (for drizzling)
a little more marinara (for drizzling
Make the meatballs according to package directions.
Place pizza crust on pizza pan. Top with the sauce, minced garlic, shredded cheese, bell pepper slices, onion slices, precooked meatballs, oregano, and red pepper flakes.
Place in preheated oven and bake for 15 to 20 minutes, or until cheese is melted, crust is golden brown, and the pizza is hot all the way through.
Once done, remove from oven, and drizzle a little more marinara sauce over the top. Finish with a drizzle of sub sauce. Serve.
Enjoy!
~Melissa
You may enjoy these related posts: