Print Friendly Version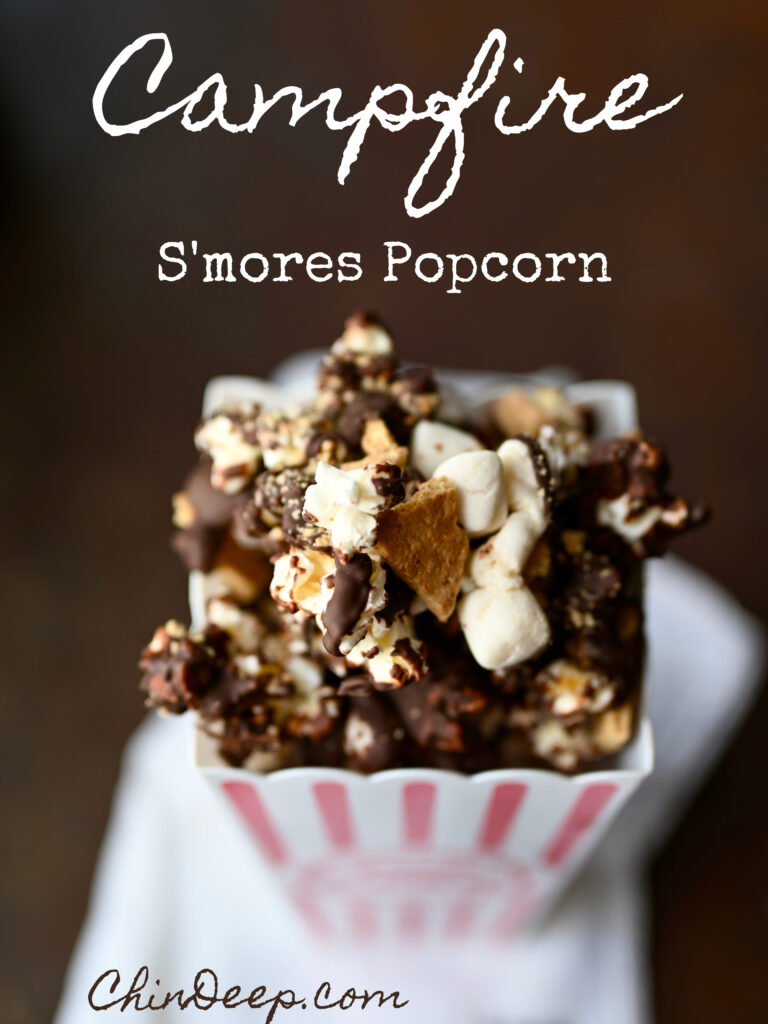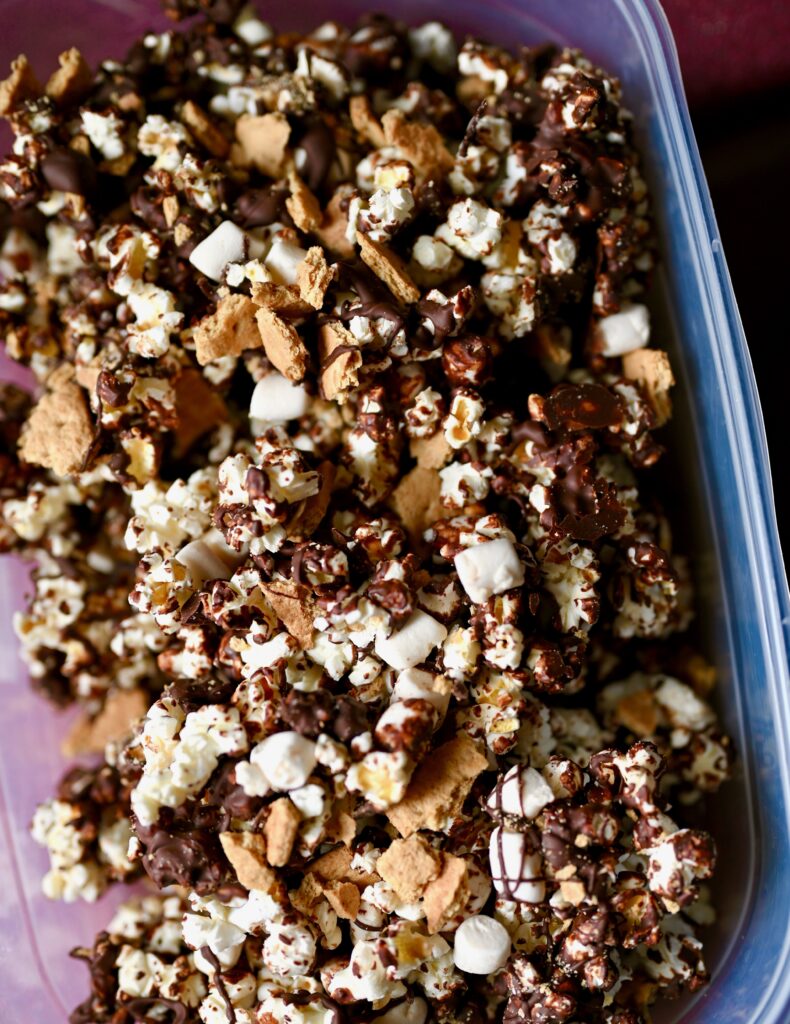 Here's something delicious and fun to make for your next movie night. It's sweet, salty, and tastes like a campfire s'mores! This yummy popcorn is definitely sweet enough to double as dessert. Make a big batch because it goes fast.
I've been having a great time coming up with gourmet popcorn treats. If you want to make a variety of different flavors, start with this one and my Birthday Cake Popcorn. For something savory try my Truffle Oil Black Pepper Popcorn. I'll be coming up with new, exciting flavors, so stay tuned!
This one is really easy. For every batch you'll need:
1 bag buttery microwave popcorn
9 oz. semi-sweet or dark chocolate chips
8 full size graham crackers, broken into little pieces
4 or 5 handfuls mini marshmallows
Pop the popcorn according to package directions. Remove all extra, unpopped seeds. This is important. Nobody want to chomp into a hard popcorn seed.
Allow popcorn to come to room temperature.
In the meantime, melt the chocolate chips in the microwave in 15 second bursts, stirring between each cooking session until chocolate is smooth.
Lay out a long piece of cooking parchment or waxed paper on your counter top. Spread the popcorn over the paper. Scatter the graham cracker pieces and mini marshmallows evenly over the popcorn. Drizzle the melted chocolate over everything, using it all. Sprinkle a tiny bit of sea salt over everything if you wish.
Allow chocolate to completely harden. Break into smaller pieces and eat immediately, or store in an air tight container for up to 5 days. Don't refrigerate.
Enjoy!
~Melissa
You may enjoy these related posts: