Print Friendly Version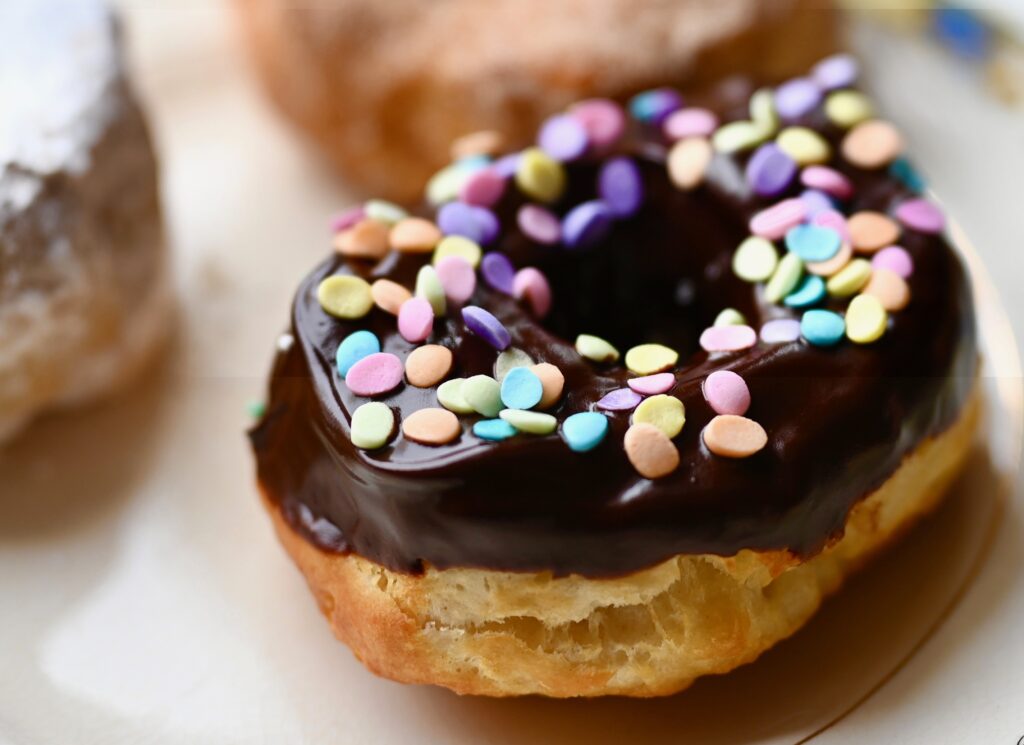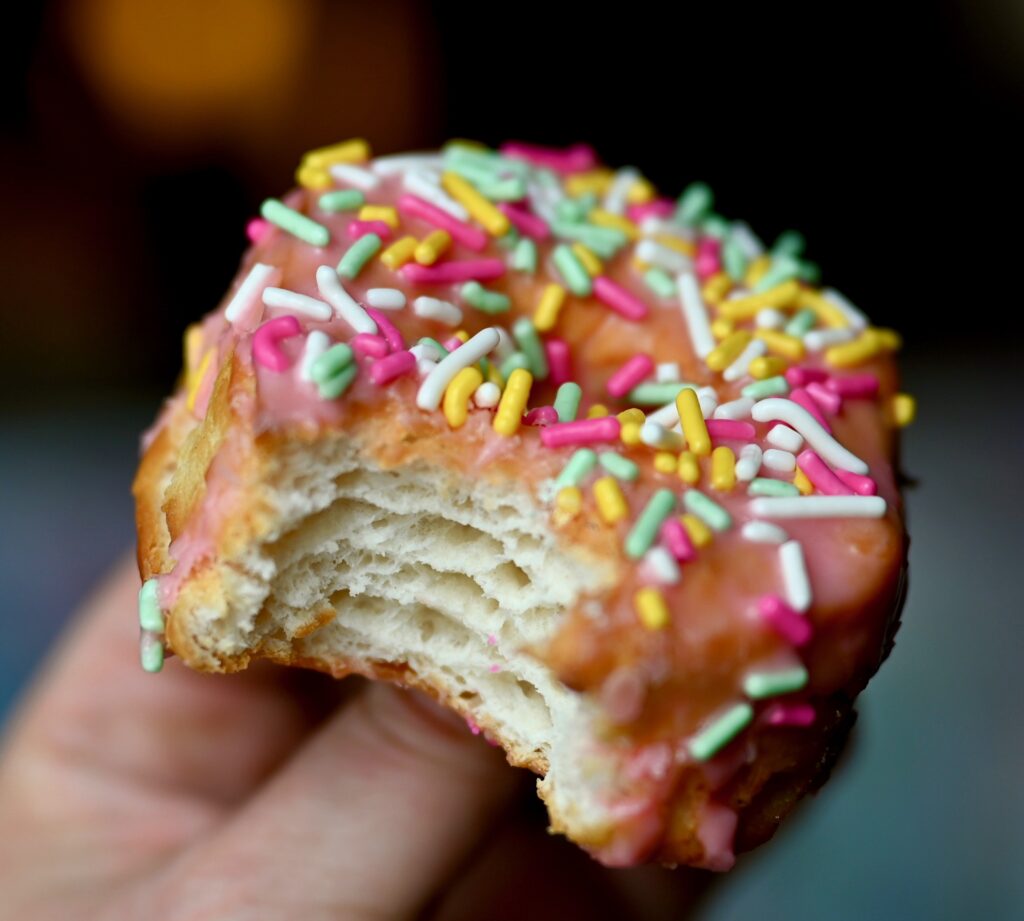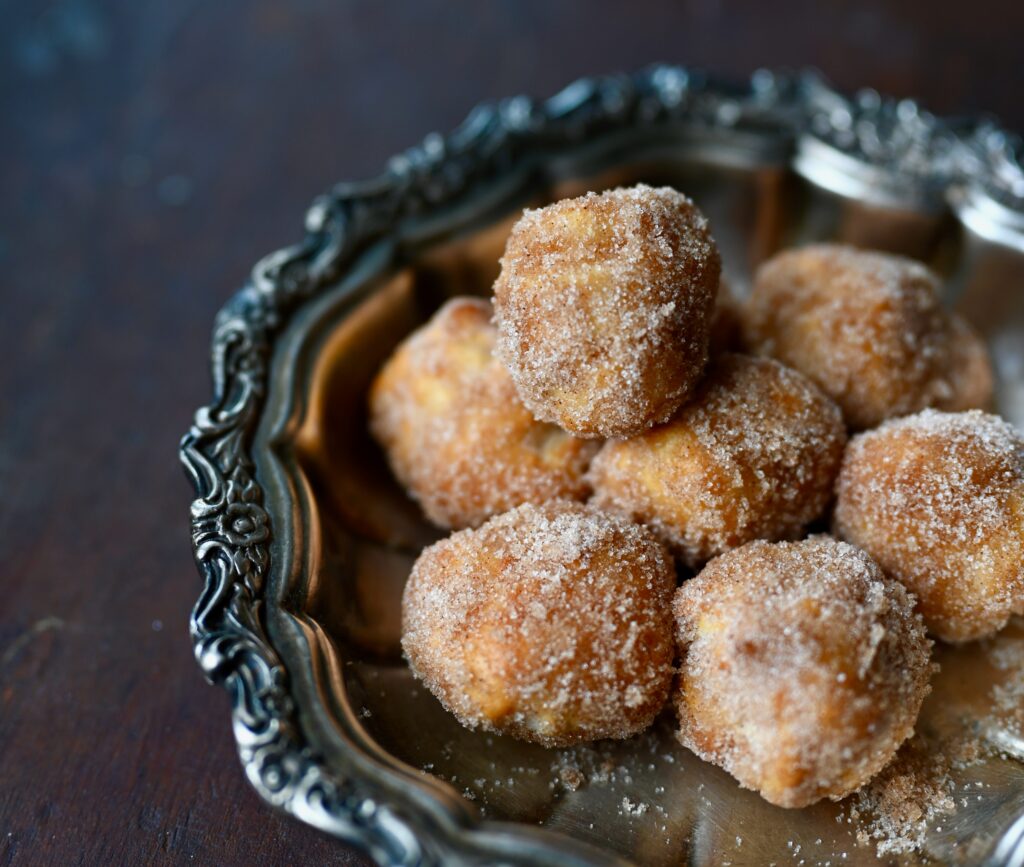 I finally made air fryer donuts and donut holes! They're so darn fun to make, and easy too! Only 4 ingredients. You start with a tube (or two) of Pillsbury Grands biscuits. If you want to make them vegan, be sure to check the packaging. Some contain dairy and some don't
These would be the perfect little impromptu breakfast for a weekend morning when you just want to be lazy. Make a pot of coffee or tea, and while it brews you can make these. Yes, they "fry"up that fast! Yay!
Decide what toppings you want to use and get those all ready before air frying your donuts. One tube of the Pillsbury Grands biscuits will make 8 donuts, so plan accordingly. I made 2 powdered sugar, 2 cinnamon sugar, 2 chocolate, 1 vanilla, and 1 strawberry. You could do one or all of these if you wish.
1 tube Pillsbury Grands Biscuits
coconut oil (for the air fryer)
melted butter (I used Earth Balance)
various toppings, glazes, and sprinkles
Remove biscuits from tube and cut out centers using a 1 inch, round cutter (or use a knife and cut a circle out.)
Set the donut hole centers aside.
Preheat air fryer by turning it on 360 degrees F. for 3 minutes.
Rub the basket of your air fryer with a little coconut oil so the donuts don't stick to the basket.
Place 4 of the donuts in the basket, 1 inch apart. "Fry" for 3 to 4 minutes, checking at the 3 minute mark to make sure they aren't burning. You want them to be golden brown. Flip during the last minute of cooking.
Brush some melted butter all over the donuts using a pastry brush. Dredge in powdered sugar or cinnamon & sugar, or dip and glaze and add sprinkles.
Roll the donut hole dough into balls. Fry at same temperature for 2 minutes or until golden brown. Coat with melted butter and dredge in powdered sugar or cinnamon & sugar.
Enjoy immediately for best results. They will keep in an air tight container for up to 2 days, but they aren't quite as good when they're cold.
Enjoy!
~Melissa
You may enjoy these related posts: