Print Friendly Version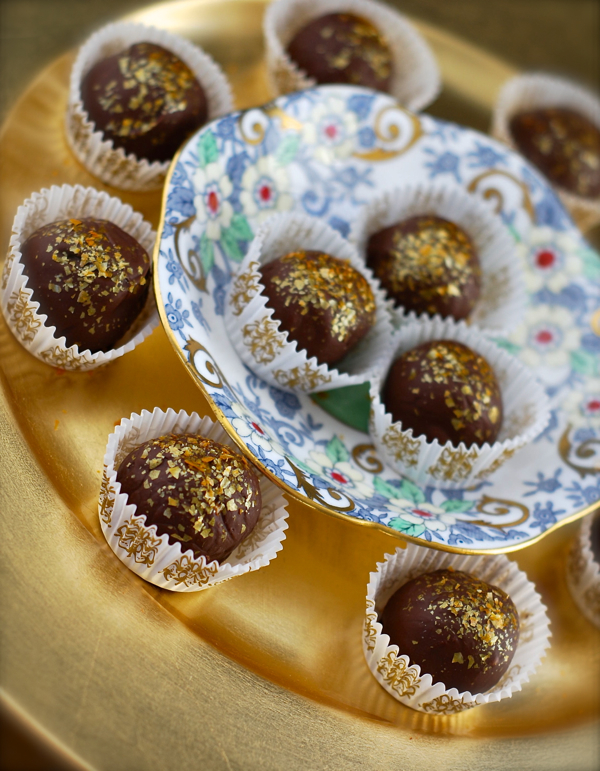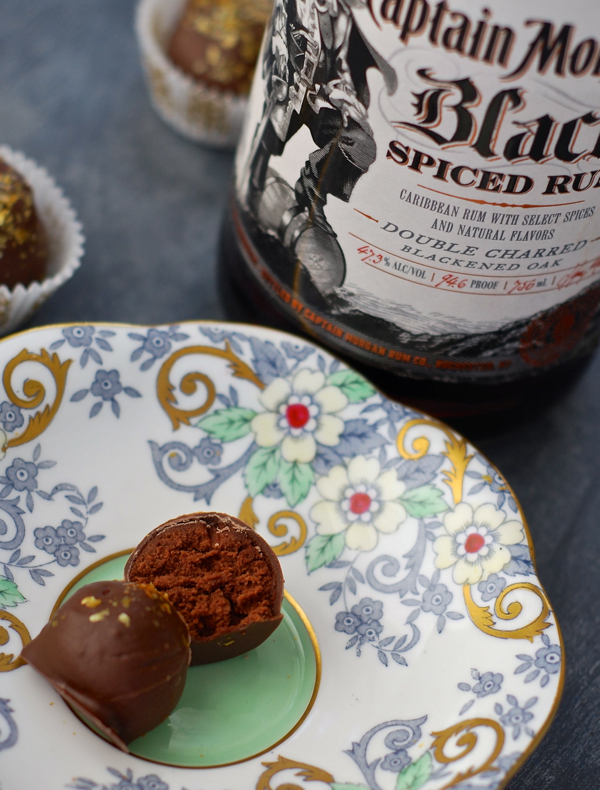 I am so excited to share my recipe for The Captain's Table Challenge! Are you ready for this? I created a melt-in-your-mouth chocolate truffle inspired by the classic Christmas drink, hot buttered rum. It's always been a favorite in our house. When cold Minnesota winters are covering the landscape in snow, it's nice to have a cozy little libation to sip next to the fire. Now you can have this same experience in the form of a confection. How did I make the truffles "hot" you may ask? Well, that's the true inspiration behind these. I have been a long time fan of cayenne-kissed chocolate. The contrast of the sweet and the hot is truly addictive. These truffles combine the creamy flavor and texture of butter with the richness of chocolate, a touch of rum and just enough cayenne to give them a kick. Intrigued? Just continue reading for the recipe…
Captain Morgan will donate $1 to WhyHunger every time the hashtag #CaptainsTable is used across social media during the holiday season. So, please, make sure to add the hashtag whenever you share a holiday recipe or entertaining tip on Facebook, Twitter or Pinterest.
yield: 40-45 truffles
2 heaping cups semi-sweet chocolate chips
1/2 cup unsalted butter, melted
6 Tablespoons heavy whipping cream
2 egg yolks, lightly beaten
7 teaspoons Captain Morgan Black Spiced Rum
1 and 1/2 teaspoons cayenne pepper
1 lb. premium-quality chocolate candy coating
edible metallic gold glitter (for garnish)
Combine the chocolate chips, butter and whipping cream in a large, heavy saucepan. Cook, stirring constantly, over low heat just until chocolate is melted. Remove from heat. Stir half of the hot mixture into the lightly beaten egg yolks. Return egg mixture to the rest of the chocolate in the saucepan. Cook over medium heat, stirring constantly, for 2 minutes. Remove from heat. Stir in the rum and cayenne pepper. Transfer this mixture to a medium mixing bowl. Chill until it reaches room temperature, stirring occasionally. (This chilling process will take approximately an hour and 20 minutes.)
Beat the cooled chocolate mixture with an electric mixer, on medium speed, for 2 minutes. Return to refrigerator and chill for 20 to 30 minutes, or just until mixture holds it's shape. Using a spoon, drop mixture onto a wax paper-lined baking sheet in uniform little mounds (they don't have to be perfect.) Chill for 30 minutes. Using your hands, shape the chocolate mounds into smooth balls, working quickly so the chocolate doesn't get too warm and soft.
Melt the chocolate coating in a microwave-safe bowl just until melted. You don't want to over heat the chocolate or it will become grainy. Drop truffles, one at a time into the melted chocolate. Using a fork, turn to coat completely, being careful not to pierce the truffle with the fork. Gently place the truffles on a new piece of wax paper. Sprinkle with the edible gold glitter and allow to sit for a couple hours until completely cooled and the chocolate coating has hardened.
Place truffles in an air-tight container and store in a cool, dry place for up to 2 weeks.
Enjoy!
~Melissa
You may enjoy these related posts: