Print Friendly Version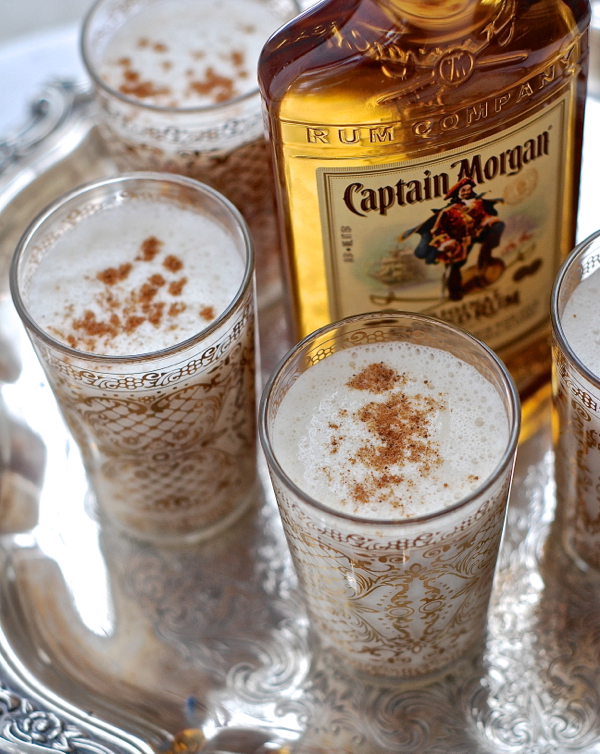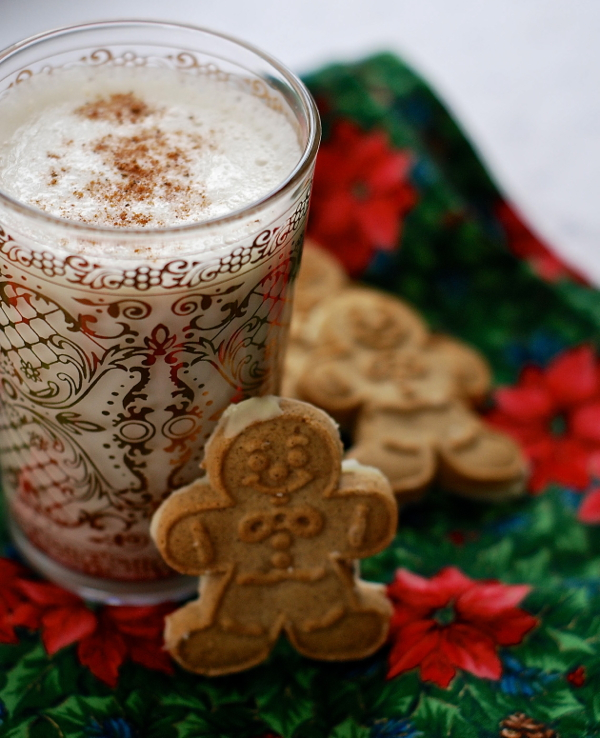 The Holidays are in full swing and I've been having so much fun creating recipes for the Captain Morgan Spiced Rum Captain's Table Challenge! This is my cocktail entry for the "Holiday" round.
Milk Punch is traditionally served on New Year's Eve, but it makes a beautiful offering at Christmas time too. I've made this with bourbon in the past and thought the subtle spiciness of Captain would translate well in this cocktail. It reminds me of eggnog, but more sophisticated and definitely not as thick and sweet.  I love the simple elegance of this drink. I hope you do too! I may be the first one to try making milk punch with spiced rum, but because of the amazing result, I can honestly say I don't mind being a pioneer.
Captain Morgan will donate $1 to WhyHunger every time the hashtag #CaptainsTable is used across social media during the holiday season. So, please, make sure to add the hashtag whenever you share a holiday recipe or entertaining tip on Facebook, Twitter or Pinterest.
for 12 cocktails:
3 and 1/2 cups whole milk
1 and 1/3 cups heavy cream
1 and 1/2 cups Captain Morgan Original Spiced Rum
1 cup powdered sugar
1 Tablespoon pure vanilla extract
nutmeg for garnish
Whisk all ingredients in a large, stainless steel bowl or pitcher (I used the bowl from my Kitchen Aid mixer.) Place in freezer for 4 hours. Stir, pour into glasses, and garnish with freshly ground nutmeg.
Cheers!
~Melissa
You may enjoy these related posts: