Print Friendly Version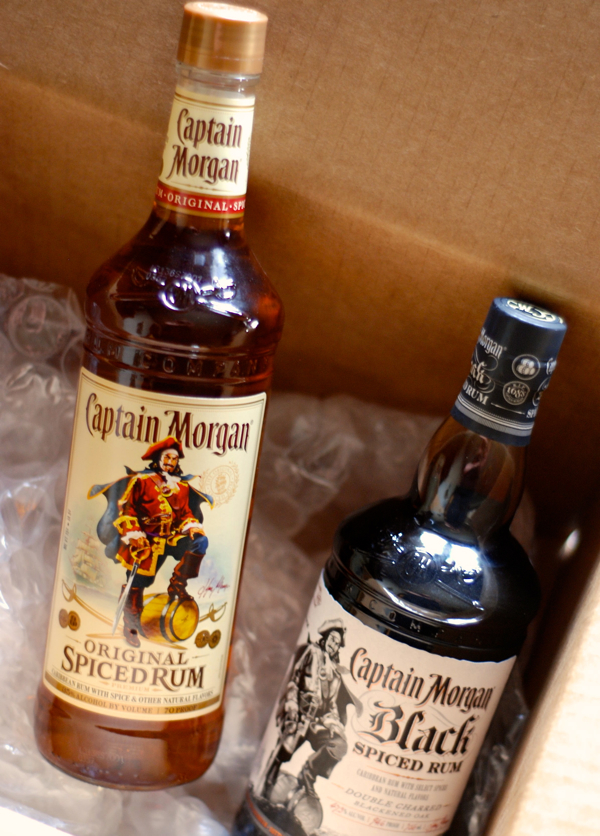 Hello friends! I was recently invited by the wonderful people at Captain Morgan Spiced Rum to participate in a very exciting event called The Captain's Table Recipe Challenge. I will be competing against 15 other reputable food bloggers, so I have my work cut out for me! Luckily I love what I do, so this will be "fun work." I've been brainstorming about what to make and have about 20 lists going. I've narrowed it down and now I'm tweaking and perfecting my recipes.
My challenge is to create a cocktail recipe and food recipe in each of three categories: Thanksgiving, Holiday and Super Bowl. My recipes and food photos will be judged by celebrity chef Hugh Acheson. I was given the money to purchase the groceries I'll need to make my cocktails and dishes, along with 3 bottles of Captain Morgan Spiced rum, a beautiful cocktail shaker and bar tool set as a welcome gift. I am so excited and honored to be a part of this! Can't wait to get started cooking up some spiced rum magic in my kitchen.
Hugh Acheson will be selecting a winner for each of the three categories. I have a chance to win cash prizes for each of the three challenges. The overall program winner will be awarded a trip to The Captain's Table US Event in the spring and will be able to meet Hugh himself.
Captain Morgan will donate $1 to WhyHunger every time the hashtag #CaptainsTable is used across social media properties this Holiday season (November 18th to February 10th marks the days the challenge will be taking place.) WhyHunger is a leader in building the movement to end hunger and poverty by connecting people to nutritious, affordable food and by supporting grassroots solutions that inspire self-reliance and community empowerment. I ask you, my readers and followers, to please utilize this hashtag to share your recipes and entertaining tips so we can raise as much money as possible for this awesome cause. Spread the word. The more the merrier!
Wish me luck!
~Melissa
You may enjoy these related posts: