Print Friendly Version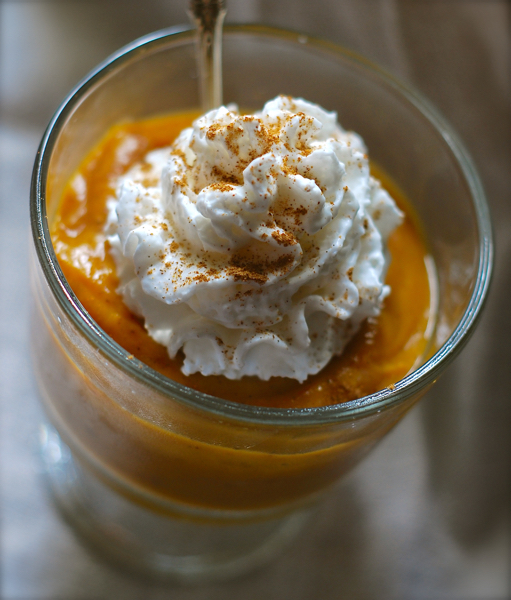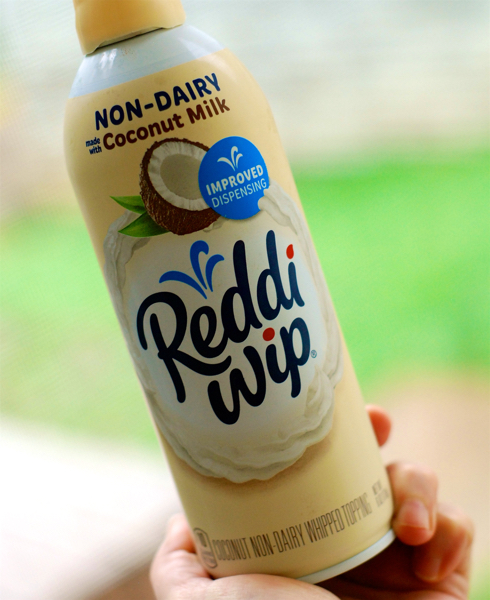 Craving pumpkin pie but also in a hurry and don't have time to make one? Have no fear. This little dessert will save the day. Just make these in the morning and let them chill while you're at work. Top with vegan whipped cream (Reddi Wip makes an almond whipped cream and a coconut one! yay!) You could add some crunched up graham crackers on top (Nabisco makes a vegan option), or cinnamon Teddy Grahams (my fave!) if you wish. This time I just sprinkled a little extra pumpkin pie spice over the coconut whipped cream and, voila, dessert is served! So yummy!
PS… Did you know that some of the Jell-O instant pudding powders are vegan? Pistachio, Banana Cream, Lemon, and vanilla are all vegan friendly. Happy cooking!
for 4 pumpkin pie cups:
1 (15 oz.) can pure pumpkin puree
1 small box (3.4 oz.) of Jell-O brand vanilla instant pudding
1 cup unsweetened soy milk (or other plant milk)
1/4 cup pure maple syrup
1/2 teaspoon pure vanilla extract
1 and 1/2 teaspoons pumpkin pie spice
pinch of ground cloves
vegan Reddi Wip or homemade vegan whipped cream
Whisk all ingredients in a large mixing bowl until smooth and completely combined. Divide between 4 dessert cups. Cover with plastic wrap and chill for at least 2 hours. Remove plastic wrap. Top dessert cups with vegan whipped cream, a sprinkle of pumpkin spice, and graham cracker crumbles (optional.)
Enjoy!
~Melissa
You may enjoy these related posts: