Print Friendly Version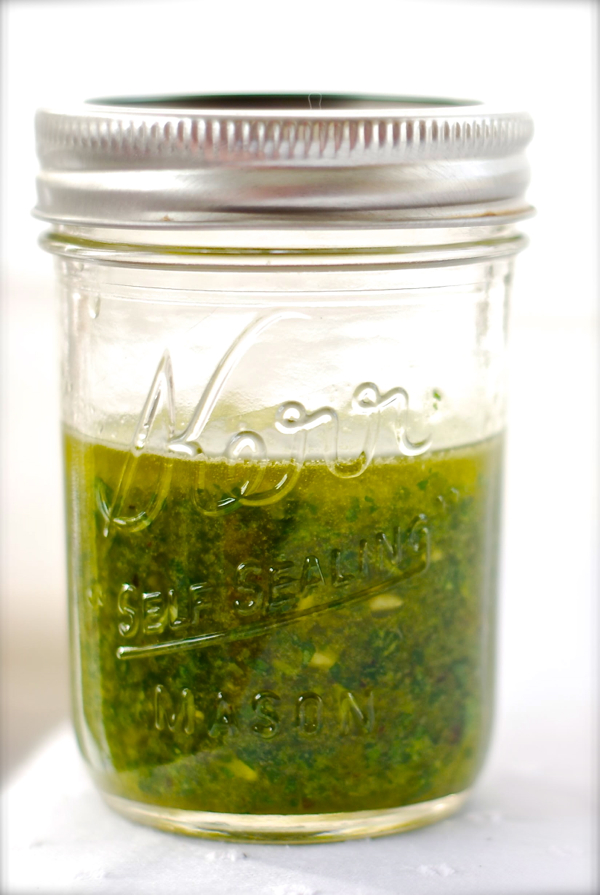 I can hardly believe it! 40 healthy, homemade salad dressings! I made each and every one with flavor in mind, and I love that they all include real, delicious ingredients that you can easily find in your pantry or grocery store. Even better, you'll never have to buy the pre-bottled stuff again. No more mystery ingredients and weird fats.
This was created for a salad that I dreamed up a few days ago, which I will share with all of you tomorrow. In the mean time, whip some up and try it on THESE TACOS. You will be sooooo happy you did!
In the bowl of a food processor, combine:
1/2 cup extra virgin olive oil (I used 100% Spanish EVOO from Trader Joe's)
2 Tablespoons dry white wine
1 Tablespoon white balsamic vinegar or cider vinegar
1/3 cup fresh cilantro
2 Tablespoons honey
1 large clove garlic
sea salt and freshly ground black pepper, to taste
Process until smooth and uniform. Transfer to a canning jar and use immediately, or cover tightly and refrigerate up to one week. Allow dressing to sit on the counter for an hour and come to room temperature before serving if it's been refrigerated.
Enjoy!
~Melissa
You may enjoy these related posts: