Print Friendly Version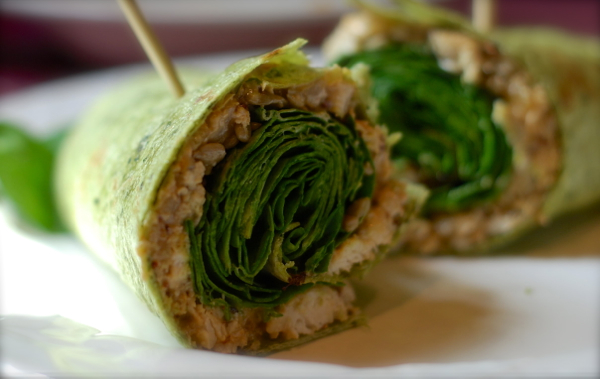 It's still not quite what I'd call "spring" weather here in the Mississippi River valley, but it's consistently been in the mid 30s to mid 40s which is considerably better that below zero or 8 degrees, so I'll take what I can get. I've been longing for sunshine and gardening and more dinners on the deck. Soon, I keep telling myself, soon.
Today my friend Clare and I are hiking Sorin's Bluff in spite of the weather. We take this gorgeous trail, with the unbecoming name of "Cow Path," whenever we go. I can't tell you why it's called this, but I imagine it has something to do with cows walking along the wooded trail at some point in time. Still, I wish it was called something prettier, like Wilderness Path, or almost any other name besides what it is 🙂 Whenever I think of calling something by a name other than what it's been given, I always think of Anne in the movie Anne of Green Gables. She was constantly giving flowery names to things, and wished her name was Cordelia instead of plain old Anne. Such a great movie. Watch it if you haven't seen it yet.
I've been making wrap sandwiches a lot these days. I've been playing with new recipes and flavor combinations so I can share them with all of you. I'm particularly fond of ones with fillings that crunch. Here's an old favorite that owes it's crunch to coleslaw. SO delicious! The wraps I've been making lately are equally wonderful, but the crunchy ingredient I've been incorporating in the new ones is sunflower seeds. I've come to realize that sunflower seeds improve almost any chopped salad. Egg salad, chicken salad, tuna salad, you name it. Add sunflower seeds for flavor and texture and the salad immediately tastes better. Give it a try.
for 2 wraps:
2 spinach sandwich wraps (or your favorite)
2 small, cooked chicken breasts, chopped
1/4 cup mayonnaise
1 teaspoon grainy Dijon or country mustard
2 teaspoons lemon zest
1 Tablespoon fresh lemon juice
salt and lemon pepper, to taste
1/4 cup sunflower seeds
2 oz chevre (goat cheese)
2 handfuls clean, fresh baby spinach
In a medium mixing bowl, combine the chopped chicken, mayonnaise, mustard, lemon zest, lemon juice, salt and lemon pepper.
Place each of the wraps on individual plates. Place an equal amount of the chicken salad on each wrap and spread it out evenly. Sprinkle sunflower seeds over the salad, followed by little chunks of goat cheese and a handful of baby spinach. Wrap up tightly, cut in half on the diagonal, and place a wooden skewer in each sandwich half to keep them from unrolling. Serve with a side of fruit, baby carrots or your favorite chips.
Enjoy!
~Melissa
You may enjoy these related posts: