Print Friendly Version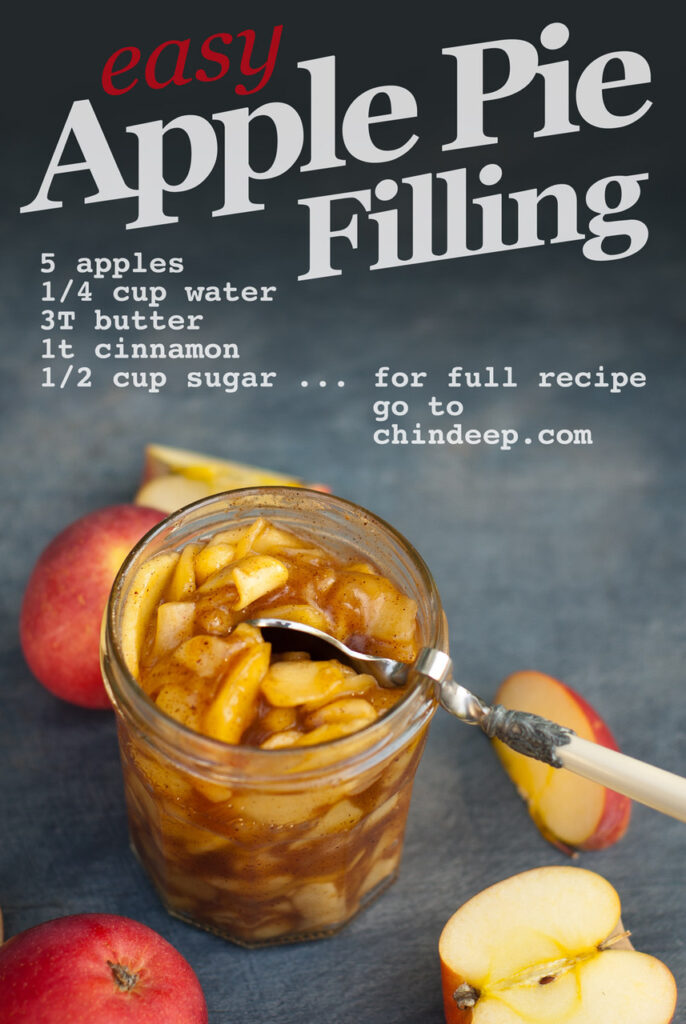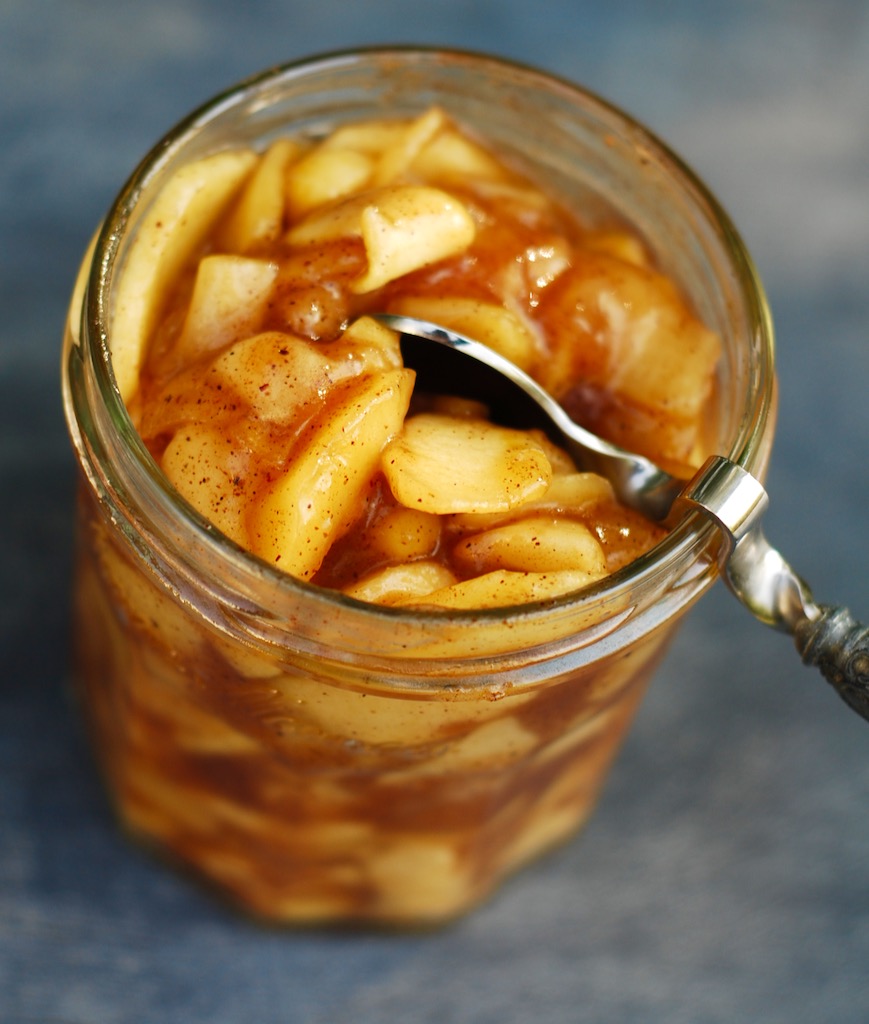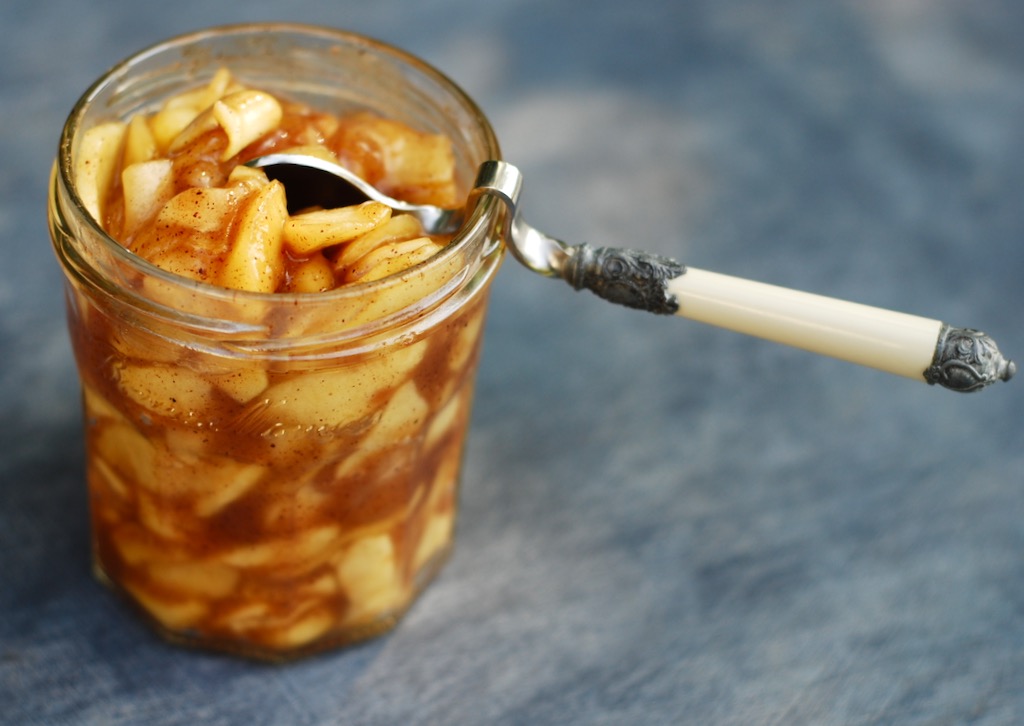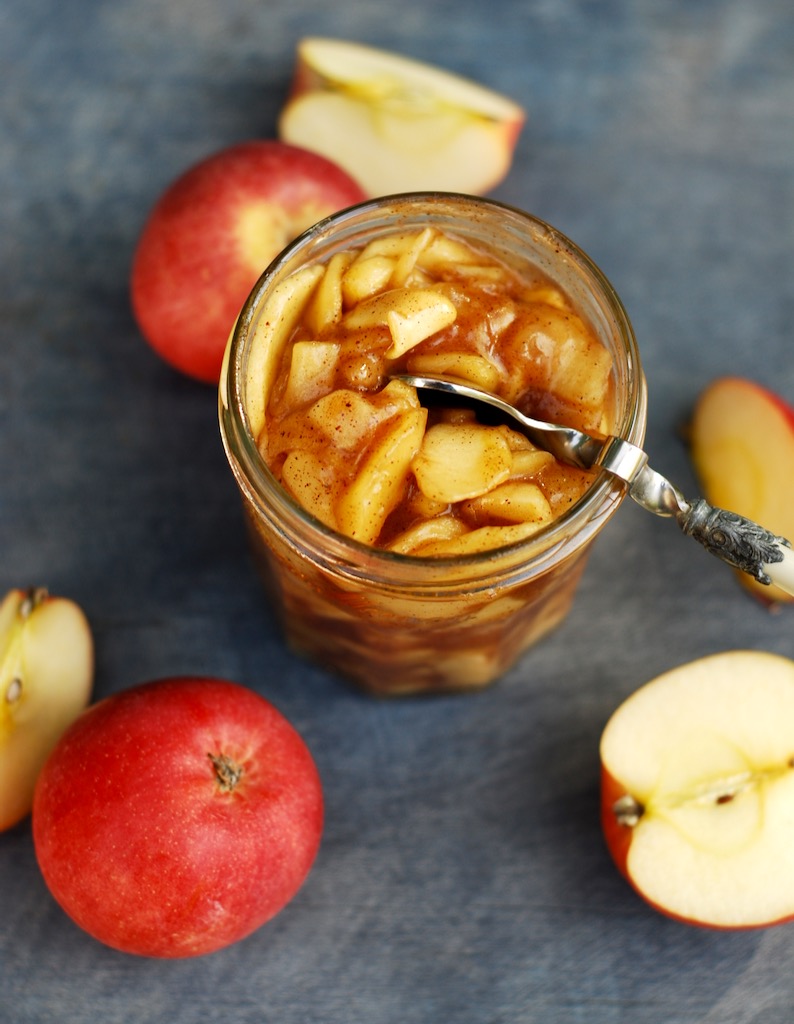 There's something so comforting and cozy about this time of year. Apple orchards, leaf peeping, B&B weekend getaways, apple cider floats made with real apple cider, visiting a local vineyard that specializes in amazing pizza, outdoor patios, flannel shirts, campfires… The list goes on and on.
One of the very BEST things about Autumn is the baking. I can't tell you how much I adore baking. Yeast breads and rolls to go with soup, biscuits with rich gravy ladled over them, quick breads (with pumpkin spice! of course!), tipsy amaretto cake, and…you guessed it, PIE!
And what says Fall better than Apple Pie? I mean, you really can't go wrong with this classic.
Use this amazing, EASY apple pie filling in all sorts of stuff. Obviously pie, but how about tucking some between the layers of a coffee cake, or making quick apple turnovers using puff pastry? For a simple, delicious treat try spooning some over cinnamon ice cream and topping your sundae with some salted caramel and whipped cream.
This makes approximately 24 oz. of pie filling.
I think you're going to love this Easy Apple Pie Filling!
5 large apples (or 10 small apples)
1/4 cup water
3 Tablespoons butter (or your favorite butter alternative)
1 teaspoon cinnamon
a pinch of ground cloves and a pinch of nutmeg
1/2 cup sugar
2 teaspoons apple cider vinegar
2 Tablespoons cornstarch
2 Tablespoons water
Peel, core, and slice apples. Melt butter and spices over medium-low heat. Stir in prepared apples, 1/4 cup of water, sugar, and vinegar. Cover and cook, stirring frequently, until apples are soft but not mushy.
In a small dish combine the cornstarch and the remaining 2 Tablespoons of water. Add to pot of apples, stirring constantly. Cover and cook on low until apples are done and sauce is thick.
Cool completely and spoon into clean canning jars with lids. Store in refrigerator until ready to use.
Enjoy!
~Melissa
You may enjoy these related posts: