Print Friendly Version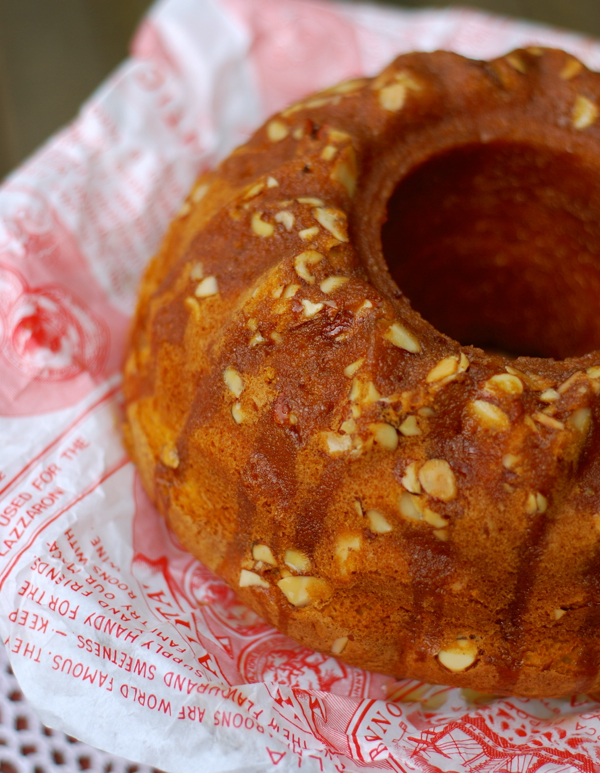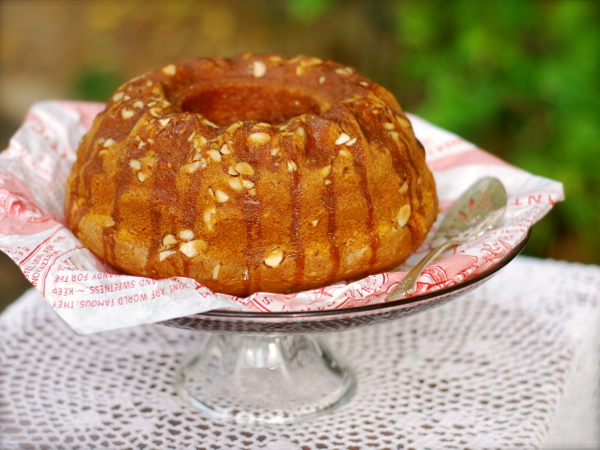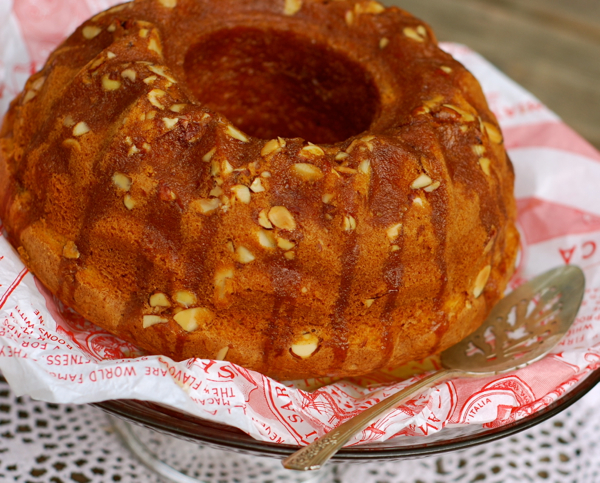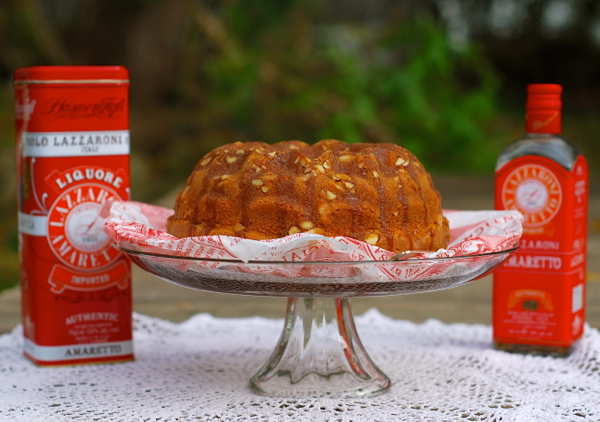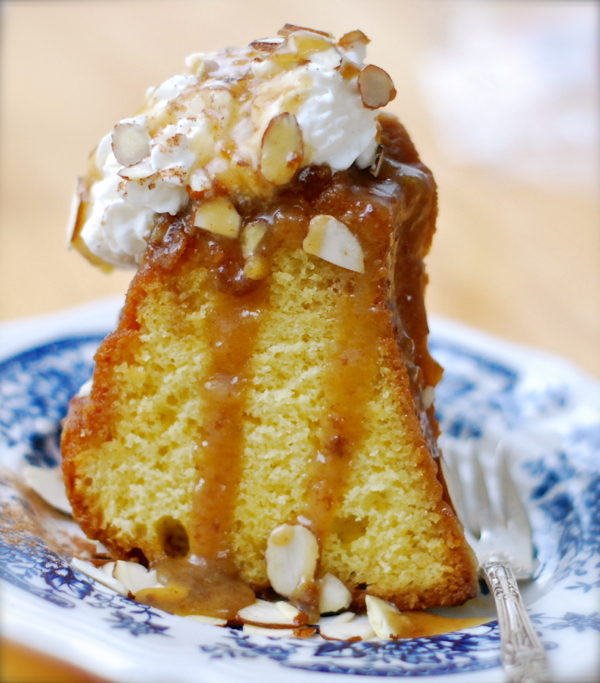 Tipsy Amaretto Caramel Cake is one of my absolute favorite desserts, which is why I only make it for special occasions. It's one of those desserts that's a bit dangerous to have around. It calls your name every time you pour yourself a glass of milk or iced tea… or brew a pot of coffee or hot tea. It does not care if you're hungry or not. As long as you know this going in.
It would be a beautiful cake to serve at Christmas time, and I actually think it far superior to rum cake, but that's just me. Why not make one and see for yourself?
Oh, and it's easy! You start with a boxed cake mix, but by the time you're done you'd think it came from a fancy pastry shop. You don't have to tell anyone it's a boxed mix. You can just pretend it's an ancient recipe that is top secret. Or you could share. Sharing is nice, although not as mysterious.
I made one of these on Friday so we could enjoy it for part one of our 21st wedding anniversary celebration. It was the perfect addition to a romantic, autumn picnic.
for the cake:
~ preheat oven to 350 degrees F. ~
1 (18 oz.) boxed yellow cake mix
1 (3.4 oz.) box instant vanilla pudding mix, unprepared
4 large eggs
1/2 cup cold water
1/2 cup amaretto liqueur
1/2 cup vegetable OR canola oil
approximately 1/3 cup sliced almonds
Place all ingredients in the bowl of a counter top mixer, such as a Kitchen Aid. Using the whisk attachment, mix on medium-high speed for 5 minutes.
Generously grease a standard size bundt cake pan using peanut or vegetable oil (butter will burn.) Coat pan with sliced almonds. Pour the cake batter into the prepared bundt pan. Bake for 45 to 60 minutes, or just until completely set and a wooden skewer inserted all the way into the cake comes out clean.
Cool cake completely in the pan, on a wire rack.
Once cool, turn out onto a pretty cake plate with a domed lid.
Carefully poke holes all over the cake, using wooden skewer.
for the amaretto caramel glaze:
1 cup brown sugar
1 stick (8 Tablespoons) unsalted butter
1/2 cup amaretto liqueur
1/4 cup water
1/4 teaspoon coarse sea salt
Place all ingredients, except for the salt, in a small saucepan. Bring to a boil over medium-high heat, stirring constantly. Once boiling, allow to boil gently for one minute while you continue to stir. Remove from heat and cool for 15 minutes. Whisk smooth and slowly glaze the cake with half the mixture, so it seeps into the skewer holes. Cover and reserve the second half of the glaze.
Once glazed cake has cooled completely. Cover cake with domed lid. Allow cake to rest for 2 to 24 hours prior to glazing it a second time and serving. Sprinkle the coarse sea salt over the second coating of glaze, while it's still wet. This cake improves with age. It will keep, covered at room temperature, for 5 days. Refrigerate any leftovers after that time.
Slice and serve with whipped cream and more sliced almonds, if you wish. Spoon up the glaze around the cake and drizzle some over each slice.
Enjoy!
~Melissa
You may enjoy these related posts: