Print Friendly Version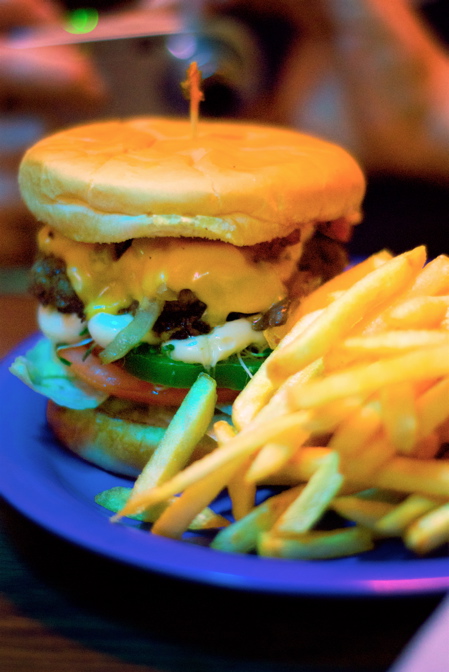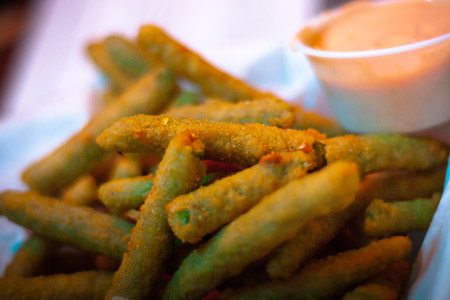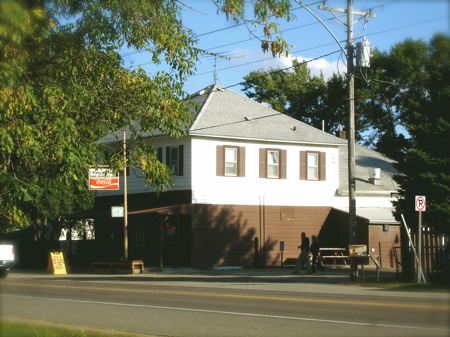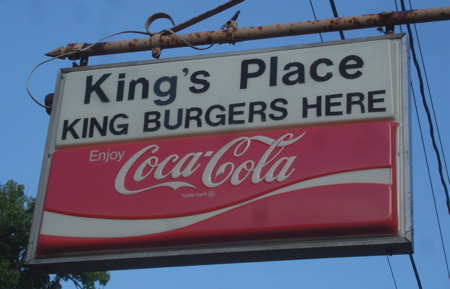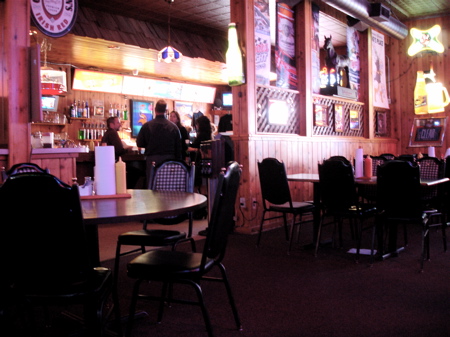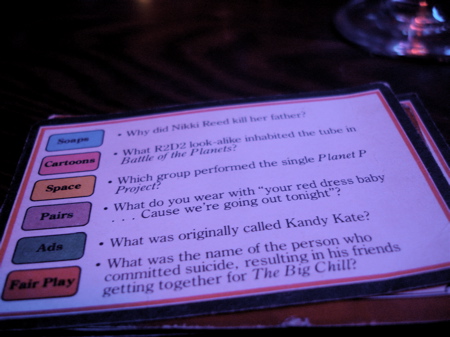 This past Saturday, after a marvelous day at the apple orchard, winery and cidery in Maiden Rock Wisconsin, Jeff and I indulged in our date day for the week. Gracie had been invited to a birthday party, so after we dropped her off at her friend's celebration, we took a little drive to Miesville MN. Our destination-King's Place. We're fortunate to have such an amazing little burger place only about ten minutes from out home.
When I was hanging out with my friend Keri Kowski a couple weeks ago we talked about a quest that her and a group of her friends have embarked upon– The search for the ultimate burger. She's been to places like Casper and Runyon's Nook and The House of Coates (among others) and I can't wait to try these too. Other than King's my favorite burger joints (so far) are Hell's Kitchen and The 5-8 Club (for their delectable Juicy Lucy).
Anyhoo, Jeff and I thoroughly enjoyed our burgers at King's Place. I had the Miesville Burger (bacon, cheese, sauteed mushrooms & onions, green pepper, lettuce, sprouts, tomato and mayo. Jeff had the King Burger (bacon, cheese, sauteed onions & mushrooms.) We shared a basket of the fried green beans and a basket of fries which were both excellent.
The burgers at Kings range from between $4-$6 a piece, so not only are they some of the most fabulous burgers you'll ever eat, they're also very reasonably priced.
They have quite the selection of burgers at this little hideaway. 54 to be exact. Some of their unique burgers include some very interesting toppings : corned beef, sauerkraut, sour cream, pineapple, peanut butter, jerk sauce, marinara, seasoned potato, and pepperoni!
I love this place, and I can't wait to go back! Here's another post about King's  I found online that I thought was a great write up.
Where is your favorite place to go for a burger?
~Melissa
You may enjoy these related posts: