Print Friendly Version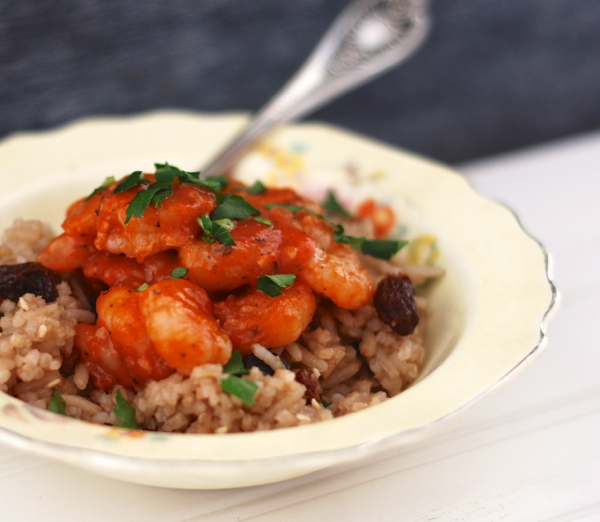 Gracie has been on spring break since Wednesday and we've been enjoying some lazy days here in the Placzek household. She crocheted an adorable teacup cozy in Rastafarian colors. (I'll share pics on Sunday in my "scenes" post.) I've been playing with all sorts of beachy colored, cotton yarn. I'm making place mats and napkins for dinners al fresco at our umbrella table this summer. Hopeful knitting.
Today we're walking up to the corner market to buy a few ingredients that we need to make a new salad dressing. I Can't wait to share the recipe with all of you. There's a little story that goes along with it and I think you're gonna laugh.
Before we go to the market, we're stopping in at Fair Trade (the used book store) so I can drop off a pile of books and trade them for store credit. And, maybe, we'll hit an antique shop or two? It's so nice outside. Looking forward to getting out in the fresh air for a walk. I'll bring my camera along and take some snapshots of our mini adventure. That way it'll sort of be like you're coming along with me. Sound fun?
Here's a yummy recipe for sweet and spicy shrimp that I like to serve on a bed of Coca Cola rice. Sounds weird, I know. Just give it a try. The soda does something magical to the rice.
for the shrimp:
2 Tablespoons butter
1 Tablespoon light olive oil
4 large cloves garlic, minced
2 Tablespoons finely chopped onion
1 lb. fresh, medium shrimp, peeled and de-veined
1 Tablespoon Worcestershire sauce
1 teaspoon Sriracha hot sauce (or your favorite, Frank's is good too)
sea salt to taste
1/2 cup organic chili sauce, ketchup or tomato jam
2 Tablespoons whiskey
chopped, fresh cilantro or parsley for garnish
Melt the butter with the olive oil in a large, heavy bottomed skillet or Dutch oven, over medium heat. Add garlic and onion and cook 2 minutes. Stir in shrimp, Worcestershire sauce, hot sauce, and a little salt. Allow mixture to simmer until the shrimp are almost done and beginning to curl, approximately 2 minutes.
Stir in the chili sauce (or… ketchup, or tomato jam) and simmer until the shrimp are opaque and just cooked through. Add whiskey. Stir to combine, remove from heat and serve over Coca Cola rice (or your favorite rice… coconut rice with a squeeze of lime is a yummy accompaniment for this as well.) Garnish with the chopped cilantro or parsley.
for the Coca Cola rice:
1 and 1/2 Tablespoons light olive oil
2 cups long-grain white rice
1/2 teaspoon sea salt
1/4 teaspoon cinnamon
3 and 1/2 cups Coca Cola (not diet!)
1/2 cup water
1/3 cup raisins
1/4 cup sliced almonds
Heat oil in large pot over medium-high heat for 1 minute. Add rice and cook, stirring often, until opaque (approximately 2 minutes.) Add the salt and cinnamon to the cola. Stir. Then add this mixture, along with 1/2 cup of water, to the rice. Bring to a boil. Reduce heat to medium-low and simmer until the liquid has almost completely disappeared (15 minutes.) Stir in the raisins and almonds and reduce heat to lowest setting. Cover and cook until rice is tender (20-25 minutes.) Uncover. Fluff with a fork, and serve.
Enjoy!
~Melissa
You may enjoy these related posts: