Print Friendly Version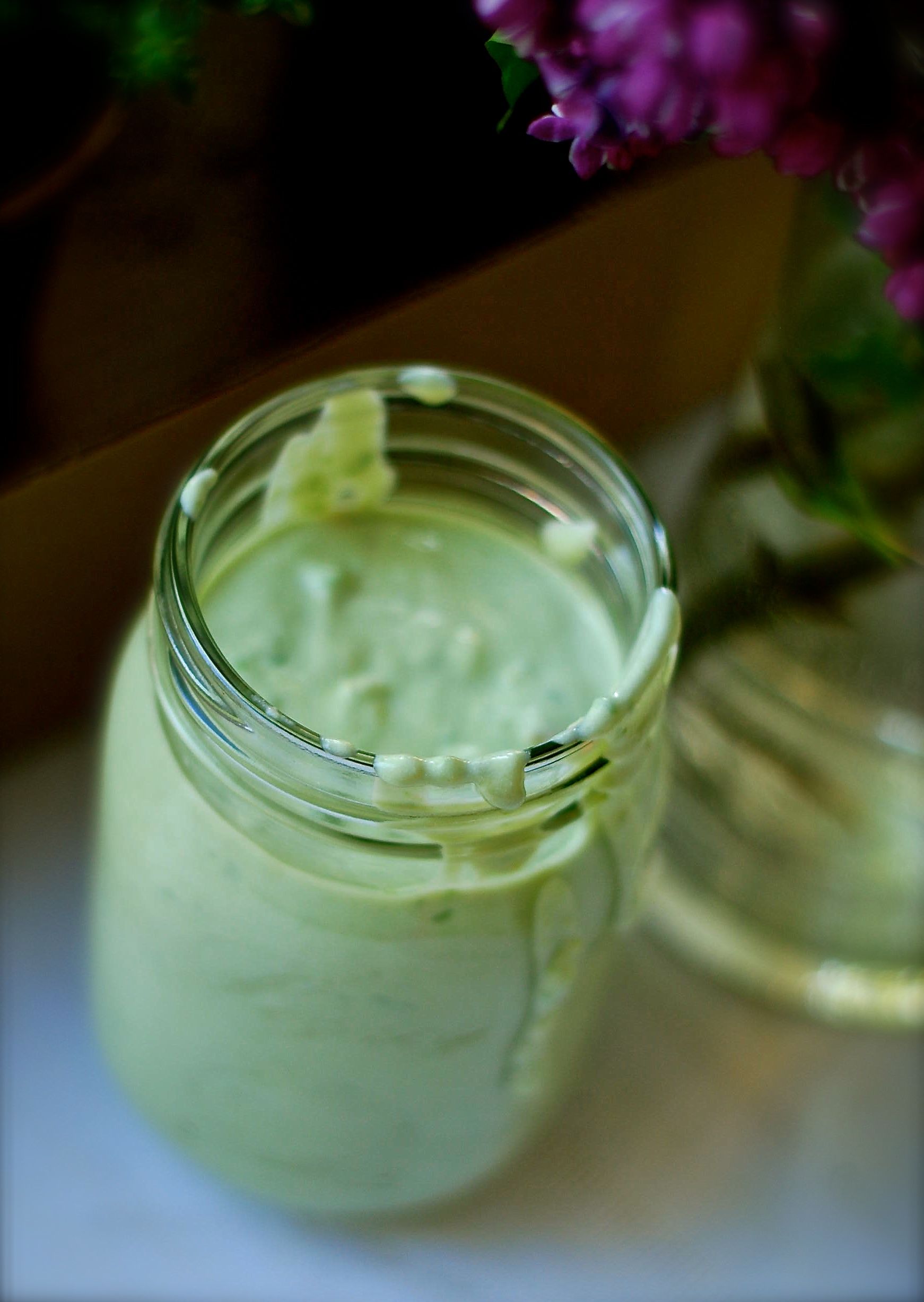 This is a healthy alternative to traditional ranch dressing. Wonderful on salads and tacos!
2 avocados, mashed
1/4 cup lemon juice
8 oz. lite sour cream or plain greek yogurt
1/4 cup buttermilk
1 garlic clove, chopped
1 teaspoon onion powder
1/4 teaspoon white pepper
1/4 teaspoon salt (or more, to taste)
Place all ingredients in the bowl of a blender. Blend until smooth.
Transfer to a canning jar and chill until ready to serve.
This dressing will keep for 3 days in your fridge, but it's best the same day you make it.
Enjoy!
~Melissa
You may enjoy these related posts: