Print Friendly Version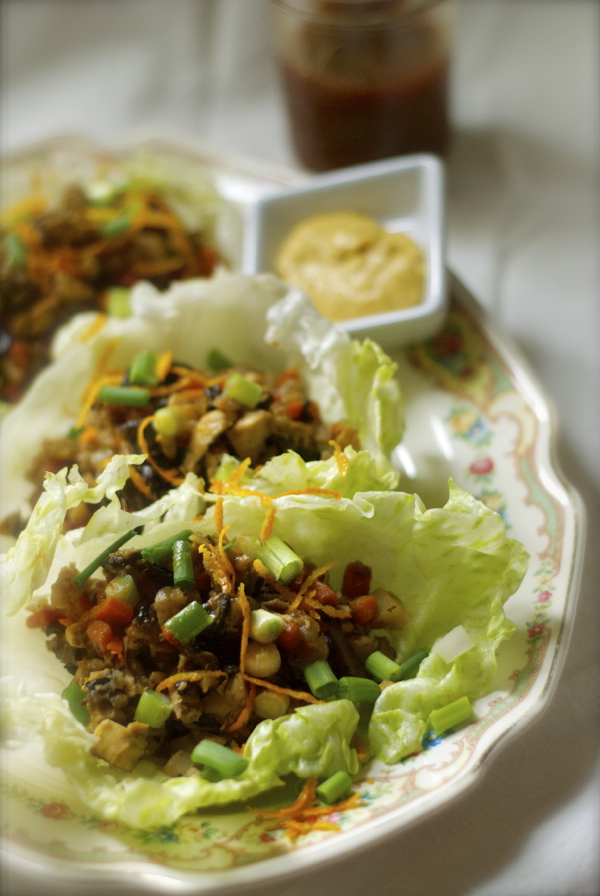 There's something to be said for throwing out your bad habits, and jumping in to a workout program and healthy eating regimen with both feet. I have completely changed the way I cook over the last 6 weeks and I feel fantastic. I must admit that at first I was a little scared. We're virtually eating no gluten (except for the occasional piece of Ezekiel bread and whole grain pasta.) Have you ever tried to bake without using "real" flour? It's weird. Recipes that call for tapicoa starch and xanthan gum and quinoa instead of good old wheat. What I've learned is this. Good old wheat ain't so good for you, and when you make the switch to a low gluten diet you will undoubtedly create some horrible tasting bread substitutes during the experimentation process. This can be a) frustrating, b) time consuming and c) expensive. Almond flour (for instance) costs about $14 for 3 cups. What?! (I think I actually said that out loud at the grocery store and a nearby hippie gave me a dirty look.) My first attempt at gluten free bread was a roller coaster ride. After shopping excursions to 3 different grocery stores and a shopping spree on Amazon I gathered the many expensive ingredients …(wah!) the recipe went together easily enough (yay!) no kneading (wah! I love to knead bread)… it smelled fantastic while it baked and rose beautifully (yay!) it tasted great while it was still warm (yay!) but when it cooled off, it was pretty bad (BOO!). Odd texture and hardly any flavor. I have since found a REALLY good bread recipe that I can't wait to share with all of you, but let me tell you, it was an odyssey getting to that point. I am not one of those gf people that can go without bread. Like the sweetie that helped me at Trader Joe's this past Saturday apparently can. She really was sweet but I must have looked at her like she was an alien when she said, "I just eat rice cakes!" Um. Okay. Rice cakes aren't a bread, my friend. They aren't a substitute for bread. In my opinion they are barely a food. They taste like I imagine styrofoam would. Hmmmm…
Anyhoo… more on that bread recipe later. For now I'll share an old favorite recipe that I gave a makeover a few days ago. I must say, it's even better than the original recipe and it's waayyy better for you. I love the contrast of refreshing iceberg lettuce leaves to the warm, flavorful filling. I hope you like this as much as we do.
~ serves approximately 6 people (3 generous wraps each) ~
first make the special sauce:
1/4 cup raw, organic honey (melted)
1/2 cup water
1 Tablespoon lite (reduced sodium) soy sauce
1 Tablespoon white wine vinegar
2 Tablespoons organic ketchup
1 Tablespoon fresh lemon juice
1 Tablespoon dark sesame oil
1 large clove garlic, minced
2 teaspoons Sriracha hot sauce
Place all sauce ingredients in a canning jar. Shake, cover, and refrigerate until ready to use.
next make the filling:
1/4 cup extra virgin olive oil
3 large boneless, skinless chicken breasts (organic if you have it)
1 and 1/2 cups chopped water chestnuts
1/2 cup finely chopped carrot
1 and 1/2 cups chopped portobello mushrooms
1/4 cup chopped onion
2 cloves garlic, minced
2 Tablespoons lite (reduced sodium) soy sauce
2 Tablespoons brown sugar
1 teaspoon white wine vinegar
Heat the oil in a large Dutch oven. Cut the chicken into strips and saute in the oil until completely cooked. Remove to a cutting board to cool. Add the water chestnuts, carrot, mushroom and onion to the pot, and cook until tender and the onions are translucent. Add the garlic and cook an additional minute. Chop up the chicken into 1/4 inch pieces and add it back to the pot. Mix everything well. Add the soy sauce, brown sugar and vinegar. Stir until everything is evenly incorporated and hot all the way through.
to serve:
Carefully remove the lettuce leaves from a head of iceberg lettuce. I think it's easier to do this if you first remove the core and cut the head in half. Fill the lettuce "cups" with some of the filling. Top with a drizzle of the special sauce and some Chinese hot mustard, if you wish. I like to garnish these with chopped green onions and orange zest for extra added color and flavor.
Enjoy!
~Melissa
You may enjoy these related posts: