Print Friendly Version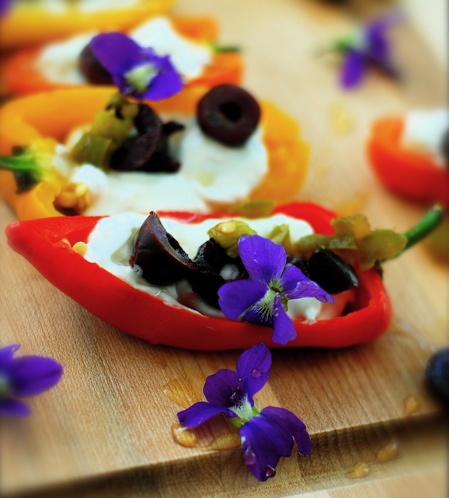 ~ stuffed baby bells ~
Sooooo… I was perusing my new annual Food & Wine 2012 cookbook and came across a little recipe I just had to try. I changed it a little, because that's what I do, and it really turned out tasty.
Healthy and pretty and just in time for Cinco de Mayo!
I changed it up by:
cutting the recipe in half
grilling my baby bells on the George Foreman
and I made the floral honey by just adding a drop of rosewater to clover honey.
Oh! and I added Johnny Jump Ups 'cuz they're so darn fancy.
Enjoy!
~Melissa
You may enjoy these related posts: