Print Friendly Version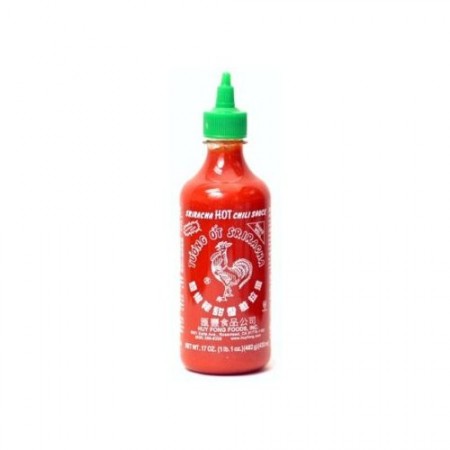 Most of you who are friends or fans of ChinDeep on facebook know that I ask daily questions to get conversations started on my page. Recently, I asked the question: "What condiment could you not live without?" A couple people said, "Sriracha!" and I'm glad they did. That's my favorite too. I was curious, after reading this… Exactly how many of my recipes include Sriracha? So, I did a search. The answer is 20! I've been posting recipes including this kicky little hot sauce almost since the beginning of the blog. I thought I'd share this recipe collection with you. It's a versatile hot sauce that packs quite a punch, but what I love about it is the huge amount of flavor it lends to a wide range of dishes. Maybe try it and see for yourself.
~ sriracha hot sauce recipe collection ~
1. butternut squash & apple bisque
2. chicken & roasted red pepper hummus wrap
5. fire steak
8. grilled thai chicken pizza with spicy peanut sauce
9. pasta fazool
13. crunchy coconut chicken strips with ambrosia dip
14. huevos rancheros
15. sea treat
16. dynamite chili
18. south of the border tortilla soup
20. firecracker sweet potato wedges with cajun dip
Enjoy!
~Melissa
You may enjoy these related posts: