Print Friendly Version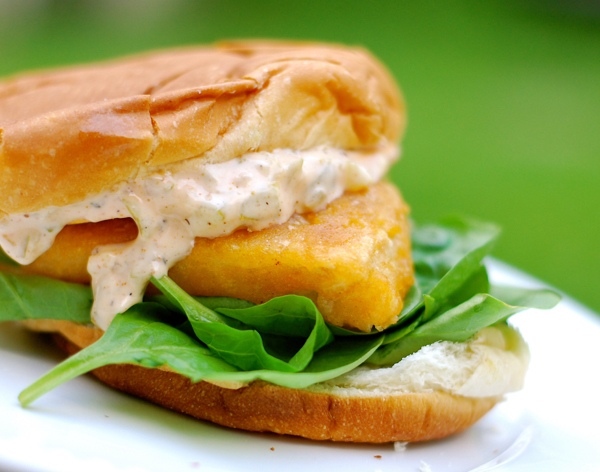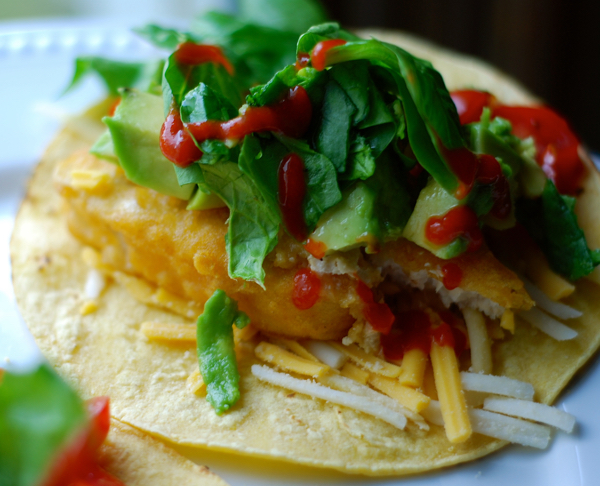 So, you're vegan and you're craving fish. Yup, I've been there. Giving up fish was the last step in my journey to becoming a vegan. I didn't miss steak or dairy ice cream nearly as much as I missed plain old cod and shellfish. I was a fish freak. I could live on salmon and tuna nigiri. I'm not kidding.
So, as you can probably imagine, I was on a quest to find substitutes for my favorite fishy pleasures. As it turns out, vegan sushi is every bit as good as the raw fish variety, and zero worries about mercury or other unmentionable problems that some have encountered when consuming raw fish. Our local sushi bar makes this veggie roll that I'm obsessed with. Pickled radish, cucumber, rice, and seaweed. Piled high with pickled ginger and a dab of wasabi… heaven.
But I digress. Some of the other things I missed were crab cakes (Gardein makes a vegan version of these too! They're called Gardein Crabless Cakes! Yay!) and the fillet-o-fish from evil McDonald's. There I said it. I actually ate that garbage and I loved it. The more I learn about McDonald's as a corporation I think they can go straight to hell. But they do make a good fish sandwich.
Which brings me to my favorite substitute for breaded fish fillets. A little company called Gardein makes "Fishless Fillets" that are so close to the genuine article that I doubt many could tell the difference.
My husband and I made our own vegan version of the McDonald's fillet-o-fish and I must say, they were spectacular!
Oh! And fish tacos? Don't even get me started. Fish tacos were literally my favorite food. So freaking good. And just as good when they're vegan. Just substitute the Gardein Fishless Fillets anywhere you'd usually use fried fish and you'll be a happy camper.
How to make the vegan fillet-o-fish:
plain, vegan hamburger bun
2 Gardein Fishless Fillets, prepared according to package instructions
2 slices of Chao Cheese (creamy original) OR 2 slices Daiya Cutting Board Cheddar
shredded lettuce or greens (optional)
your favorite tartar sauce
No assemly directions required, right? Just look at the picture. You get the idea.
How to make the vegan fish tacos:
Soft corn tortillas, slightly toasted over the open flame of a gas burner
vegan cheese shreds (optional) I love Go Veggie brand
chopped up avocado or guacamole
greens, slaw and/or chopped up cilanrto
chopped up tomato or your favorite salsa
finely chopped onion
copious amounts of hot sauce
Just put it all in that toasted tortilla. You know what to do.
What are your favorite vegan substitutes? Leave me a comment!
XO,
~Melissa
You may enjoy these related posts: