Print Friendly Version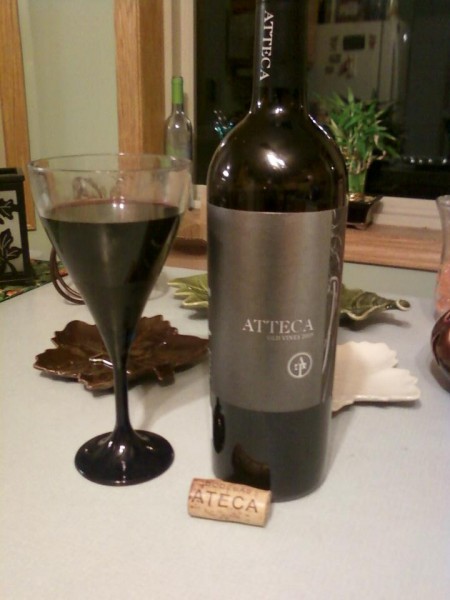 My friend Kimber graciously shared her picture and wine tasting notes with me this week. Thanks, Kimber! I'm going to enjoy a glass or two of this tonight. Can't wait!
:: wine tasting notes ::
~from the label
"Meticulously hand harvested clusters of fully matured Garnacha grapes were selected from only the finest hillside vineyards located 3,000 ft above sea level. These vineyards were planted in the last decades of the nineteenth and the first decade of the twentieth centuries. Over a hundred years ago the local growers knew that the combination of poor gravelly slate soils, high altitudes, and arid conditions produced the best grapes. The wine, Atteca, produced today upholds these long held beliefs. Deep rich blackberry flavors persist on a long supple finish and are highlighted by the vibrant shimmering claret color."
Enjoy!
~Melissa
You may enjoy these related posts: