Print Friendly Version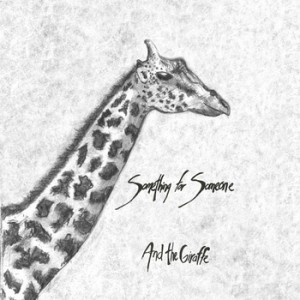 There are some musical artists I have an instant connection to. As soon as I hear the first few bars, I know I'm smitten. This happened recently after I was contacted by the talented, Nick Roberts, from the band And the Giraffe. He referred me to his (and his friend, Josh's) website so I could take a listen. Oh my. If you haven't heard these guys yet, you are in for a treat. Influenced by Bright Eyes and Okkervil River, but with an amazing and unique sound that's all their own.
Artists' Bio:
And the Giraffe is both myself and my best friend Josh Morris. We met while attending our university's "preview" week and once school started, we got together just to jam. We're based out of Gainesville, FL and we started out playing acoustic folk songs similar to bands like Bright Eyes and Okkervil River. A year or so after we started making songs and playing shows, Josh moved away to Nashville to pursue different things academically and And the Giraffe had to turn in a new direction. We both got a Dropbox setup and began sending ideas back and forth to each other for a few months, planning for when we could get back together and record a proper album. I'm not sure where our newer sound came from, but we knew that we were meant to be bigger than two acoustic guitars, so that's what we aimed for. Josh came back from Tennessee to Gainesville sometime in May and we spent the summer holed up in my apartment recording our first EP. We had a bit of help from a few of our friends on some tracks, but everything we "laid to tape" was done with cheap microphones and in college apartment. Now we're already planning our next release (hopefully a full length) and are doing everything we can to get our music heard. We have plans for a tour this summer, but I don't want to speak too soon about when and where. ~Nick Roberts
Visit And the Giraffe's website and listen to their beautiful, ethereal music HERE.
Happy Listening!
~Melissa Placzek
You may enjoy these related posts: