Print Friendly Version
A friend of mine told me about a quaint little restaurant in Cannon Falls called "The Old Market Deli." A couple weeks ago Jeff, Gracie and I decided to take a little road trip and have lunch there. It turned out to be a wonderful little place!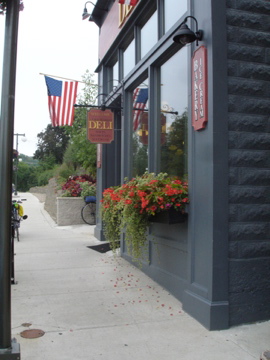 I love the cute little store front. Flowers overflowing from the window boxes.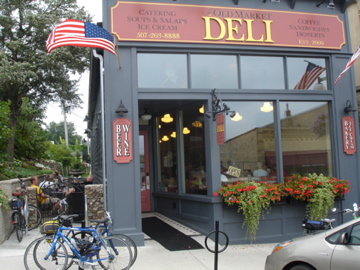 The Old Market Deli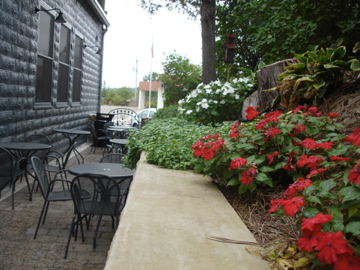 Garden seating at the Old Market Deli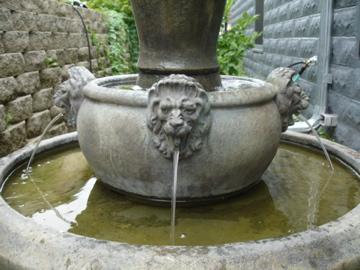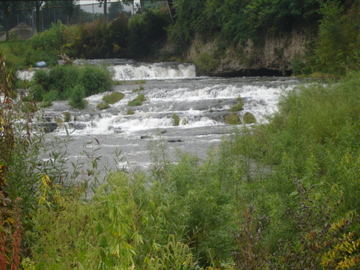 The waterfall in Minnieska Park, Cannon Falls MN. Located along the Cannon Valley Trail downtown Cannon Falls.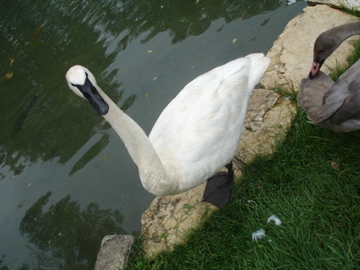 There is a swan pond in Minnieska park, which I thought was adorable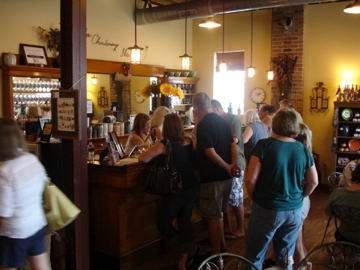 We attended a fantastic wine tasting at the Cannon River Winery. This wine tasting was different than many others we have experienced. We sat at a bistro table and were given the extensive wine list. We tried everything on the list for $5 a piece! The hostess poured two wines at a time and with each sampling described each wine in great detail. This was, by far, the greatest value we have ever encountered at a wine tasting.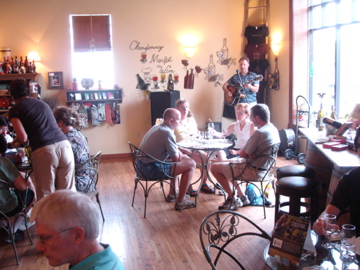 While we sipped wine we were serenaded by the wonderful singing and guitar music of Duke Zecco.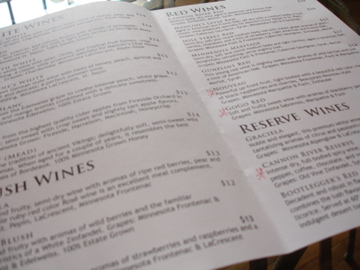 The wine menu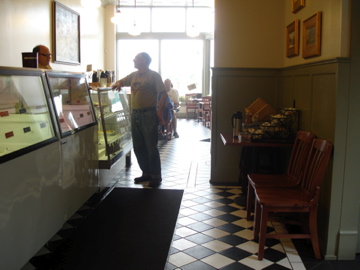 More scenes from The Old Market Deli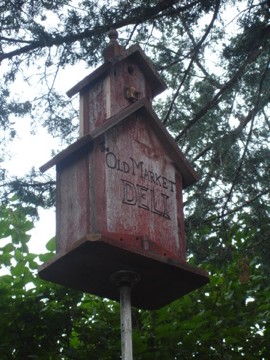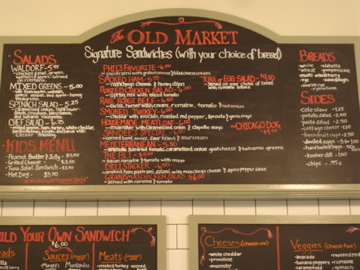 What we had:
Jeff~Mediterranean Sandwich: artichoke hearts, sun-dried tomatoes, caramelized onions, balsamic greens and goat cheese on ciabatta bread.
Melissa~ Smoked Turkey Sandwich: smoked turkey, cheddar, avocado, roasted red pepper, sprouts and garlic mayo on multi grain bread. (It was very good paired with the creamy artichoke soup!)
Gracie~classic PB&J on sourdough.
We all had the YUMMY 7 layer bars for dessert
The Old Market Deli has a fantastic wine and beer list as well! The food is unique, delicious, and there are so many choices!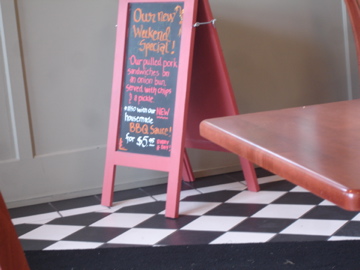 What a fantastic day. I highly recommend Cannon Falls for your next little road trip!
XO,
Melissa
You may enjoy these related posts: