Print Friendly Version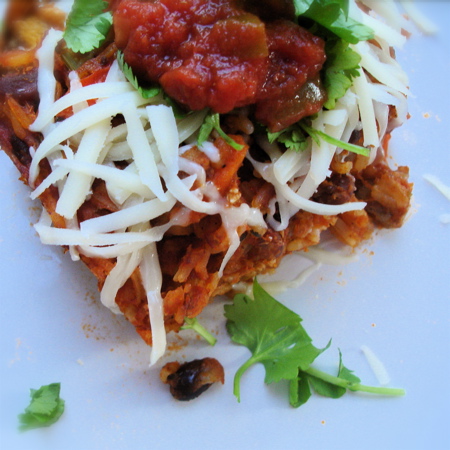 It's been raining all day and we have the screen doors and windows open, letting in the fresh rainy air. Today is one of those days that seems to suggest casserole, chili or soup. I settled on Spanish rice with chicken. This is so yummy, good for you, and easy to put together. Warm food for a rainy day dinner, and light enough to be considered summer fare.
Combine a can of drained rinsed red beans
with 2 cloves of minced garlic, a chopped Roma tomato
and a handful of chopped cilantro or parsley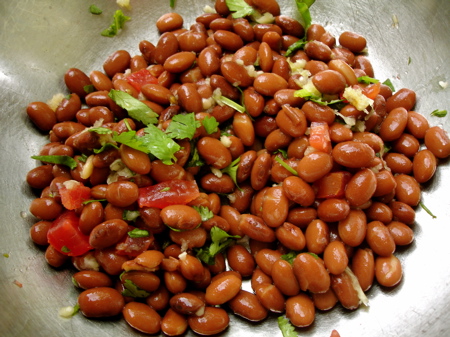 saute 2 stalks celery, 4 large carrots and a large onion
in 3 Tablespoons butter
when tender, add to beans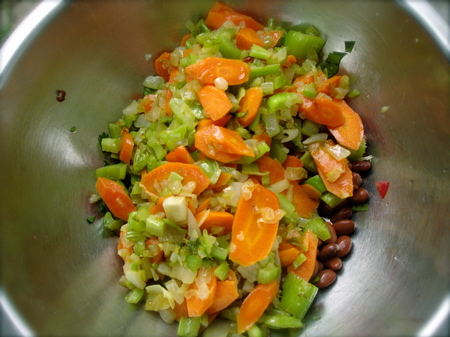 cook a cup of jasmine rice according to package directions
using chicken broth instead of water
add the cooked rice and a jar of your favorite spaghetti sauce to the bowl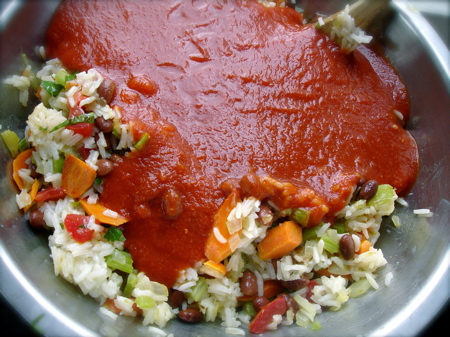 Thaw 3 boneless, skinless chicken breasts (about 1 lb.)
drain them, pat them dry, cut into one-inch chunks,
and cook them in a little olive oil until brown on all sides.
Add cumin, curry, chili powder, paprika, red pepper flakes,
onion powder, cayenne, dry mustard, salt and black pepper to taste.
Cook until the mixture becomes sticky.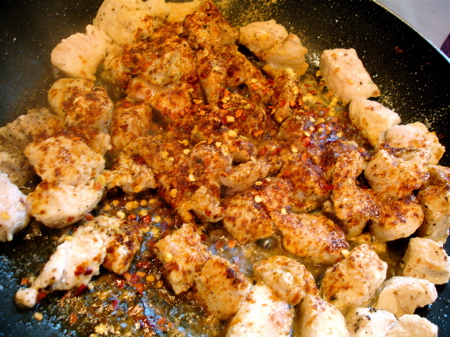 deglaze the pan with 1/3 cup red wine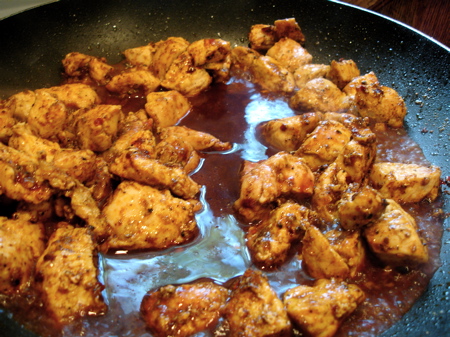 stir with a wooden spoon until somewhat thickened
Mix everything together.
Spread into 9×13 pan.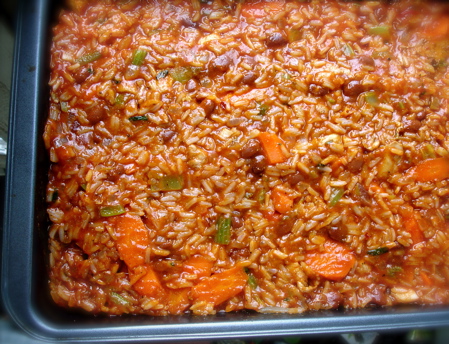 Bake at 350 for 45 minutes.
Cut into 8 pieces.
Serve with any or all of the following:
chopped fresh cilantro
shredded mozzarella
chopped fresh tomatoes or salsa
crushed corn chips
sliced black olives
Sriracha.
Enjoy!
~Melissa
You may enjoy these related posts: