Print Friendly Version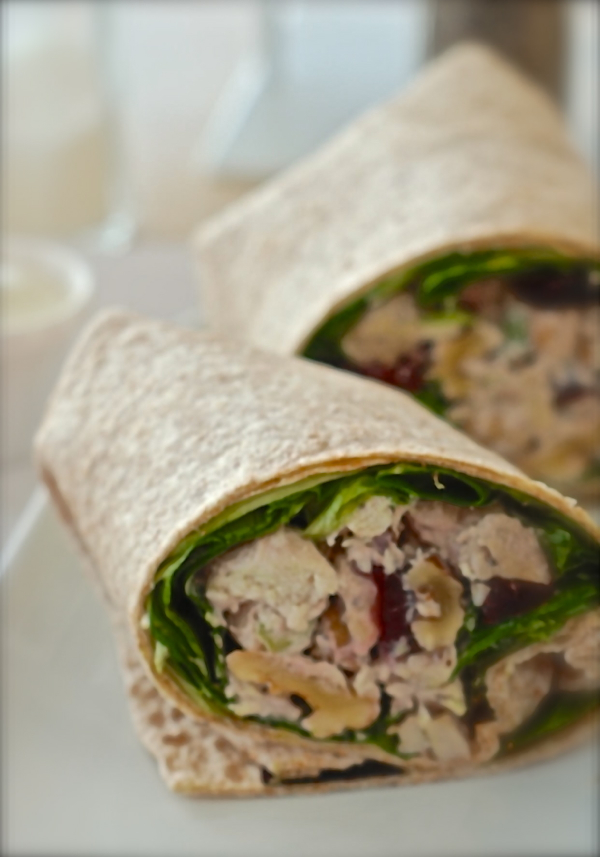 ~waldorf wrap~
Mr. Hamilton: "I want a Waldorf Salad."
Basil Fawlty: [Waldorf Salad is not on the menu] "I beg your pardon?"
Mr. Hamilton: "Get me a Waldorf Salad."
Basil Fawlty: "Well, I think we just ran out of Waldorfs!"
~John Cleese, Fawlty Towers, 1979
We were in the mood for this crunchy-sweet salad yesterday, and I thought…Waldorf Wraps!
1 firm, tart-sweet apple, unpeeled, cubed
a couple handfuls green grapes, halved
1 stick celery, chopped fine
3 green onions, chopped with a little of the green tops
1 cup raisins or craisins
1 cup walnuts, coarse chopped
2 boneless, skinless chicken breasts, cooked, cubed, chilled
1/3 cup to 1/2 cup real mayonnaise
salt and pepper to taste
a dash of celery seed (optional)
Combine all ingredients and chill until ready to use. Serve on a bed of salad greens, in a cantaloupe half, or as a wrap sandwich. Perfect with a tall glass of iced tea, lemonade, or cold-press coffee!
Enjoy!
~Melissa
You may enjoy these related posts: