Print Friendly Version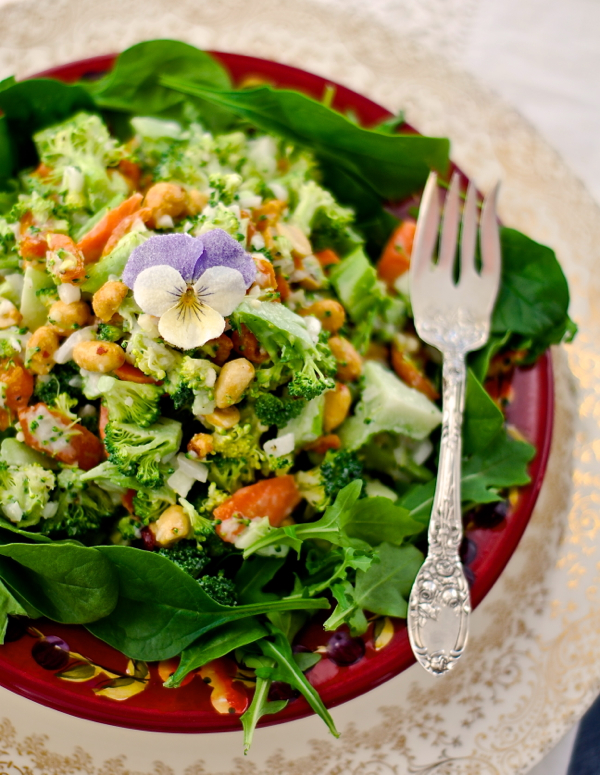 Here's a little something I whipped up for our lunch a few days ago. So yummy and delicious, and it can be tailored to fit your tastes and diet. If you want to lighten it up, just replace the mayo with light mayo and omit the nuts.
for one big serving, two side salads, or four first course salads:
mixed greens (your favorite)
2 cups chopped broccoli
1 cup peanuts
2 Tablespoons finely chopped onion
3 Tablespoons regular or light mayonnaise
1/2 cup dried fruit (I used craisins and chopped apricots)
1 teaspoon salt
1 small carrot, peeled and sliced
1/4 cup freshly grated Parmesan cheese
1 Tablespoon apple cider vinegar or white balsamic vinegar
3 Tablespoons sugar or honey
a pinch of red pepper flakes
black pepper to taste
Mix all ingredients together in a big mixing bowl until thoroughly combined. Serve on a bed of baby spinach, mixed greens or arugula.
Enjoy!
~Melissa
You may enjoy these related posts: