Print Friendly Version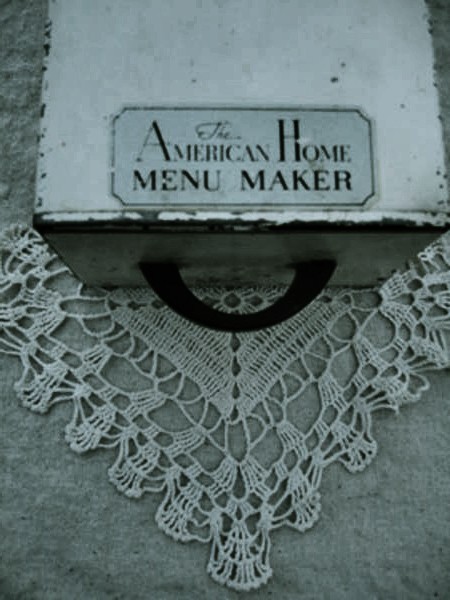 "Cooking is like love.  It should be entered into with abandon or not at all."  ~Harriet van Horne
Today Jeff and I are celebrating our 15th wedding anniversary! I'm thinking about all the details that went into our wedding day as I look through our old wedding scrapbook and photo albums…planning the candlelit ceremony, the reception, and the honeymoon…the cake, the decorations, music selections…the photos… the dresses for the 8 bridesmaids, Andie's flower girl dress…and of course my dress…tuxedos, limos, guest lists, RSVPs, the fabulous rehearsal dinner hosted by my generous, sweet dad-in-law…the list goes on and on. It all added up to one spectacular day that we will never forget.
This all got me thinking about my grandparent's gift to us. Our reception and caterer.
When I was around 8 years old I recall joining my grandma Darling for an elaborate lunch hosted by her friend Victoria. I was such an enthusiastic fan of her culinary talents that I was invited back whenever my grandma was (lucky me!)…this lasted until I was in my early twenties.
Victoria is a jolly Lebanese woman who use to be a caterer by trade, and boy could she cook! On the days she had her friends to lunch, usually about 20 women, she would spend the entire day before the event in her kitchen preparing dish after dish of mouthwatering delicacies.
Instead of a big main course she would serve mezze so her guests could enjoy a variety of flavors, colors and textures.  Mezze is made up of smaller appetizer dishes, presented much like Spanish tapas. I remember the garlicky hummus, creamy baba ghanoush, colorful tabbouli salad, cucumber salad, arnabeit (fried cauliflower), kaak (bread), and my absolute favorite…stuffed zucchini.
I was craving this dish like mad a couple weeks ago, and decided to recreate it… and the memory in my own kitchen.
Traditionally, Lebanese zucchini is made by hollowing out medium size zucchinis with an apple corer and stuffing the zucchini tubes with a savory filling composed of beef, lamb, tomatoes, fragrant rice, onion, garlic and a variety of exotic spices. I have found that my family enjoys this dish with more filling and less zucchini than the traditional ratio of filling to zucchini, so I  split large zucchinis in half lengthwise and hollowed them out to make zucchini "boats." This way I could pile the filling as high as I wanted. It turned out so darn good, I just had to share the recipe with you.
~Kousa Mihshi~
Preheat oven to 350 degrees F
Serves 4-6

2 large, firm zucchinis, hollowed out with a melon baller or spoon to create "boats." (the boats should be about 1/3 inch thick.)
1 large can Muir Glenn Fire Roasted, diced tomatoes
1 lb ground beef (or a combination of beef, lamb and pork), browned and drained well
2 cups cooked Basmati rice
1 large onion, chopped
3 cloves garlic, minced
1 teaspoon allspice
1 teaspoon cinnamon
1 teaspoon thyme
1 teaspoon curry
1 teaspoon smoked paprika (or a few strands saffron, if you have it)
1/4 teaspoon white pepper
1/4 to 1/2 teaspoon cayenne pepper
kosher salt and freshly ground black pepper to taste
8 0z grated mozzarella cheese
lemon wedges and chopped, fresh mint for garnish
Pour undrained, diced tomatoes in the bottom of a 9×13, glass cake pan (or two if you need an extra one.) Reserve 1/2 cup of the tomatoes for the zucchini filling. Combine all ingredients except the cheese, lemons and mint. Fill zucchini boats. Top with cheese and bake at 350 degrees F until filling is warmed through and zucchini are just tender.  Squeeze lemon wedges over zucchini. Top with a little fresh mint if desired.
Enjoy!
~Melissa
You may enjoy these related posts: